9 Best Places for Pasta in Long Beach
9 Best Places for Pasta in Long Beach
Not that we need an excuse to indulge in a delicious over-sized dish of pasta, but October 25th is World Pasta Day so there's no excuse not to. Here are some of our favorite pasta spots in Long Beach where you can celebrate this exceptional day to its fullest.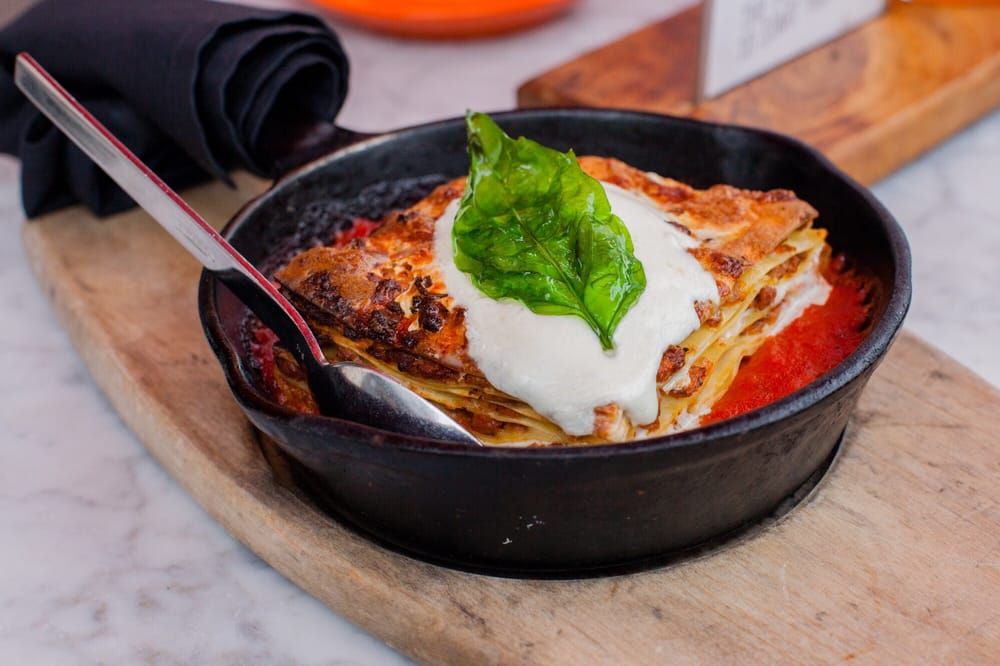 Michael's Downtown
210 E 3rd St Ste C. Long Beach, CA 90802
You might be familiar with Michael's on Naples and neighboring Michael's Pizzeria which are both from the same family of restaurants, but Michael's Downtown has gone through some rebranding and menu updates recently, and the pasta dishes are turning out to be the real stars at their downtown eatery. Chef Guiseppe and his team make all of the pasta fresh, in-house. The recipes are simple to let the locally sourced ingredients really shine and perfectly balanced for that real authentic experience. The Cacio e Pepe is a house favorite, and their Classic Lasagna Bolognese is like none other throughout the city.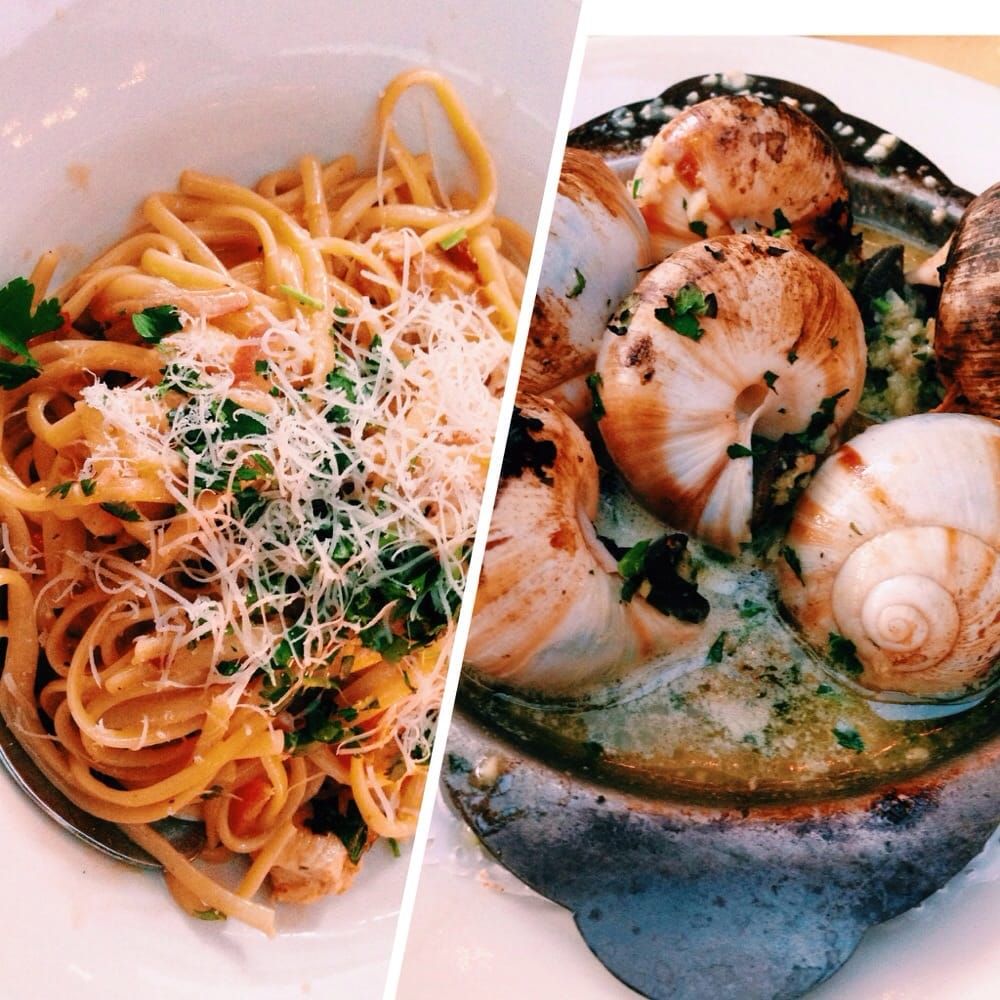 Cafe Piccolo
3222 E Broadway, Long Beach, CA 90803
If you want to turn World Pasta Day into a reason for a romantic night out, Cafe Piccolo has just the right ambiance for you. The inside garden is full of beautiful botanicals and the sound of the waterfalls creates the perfect intimate setting. The staff is always friendly and accommodating and they offer free valet service. After your warm, fresh bread is dropped off at your table it will be time to choose your pasta dish. The Linguine Carbonara is a house favorite and includes prosciutto ham and mushrooms in a cream sauce, and another sure-thing to order is the Chicken Margherita Pasta that has linguini with tomato, basil, and mozzarella cheese.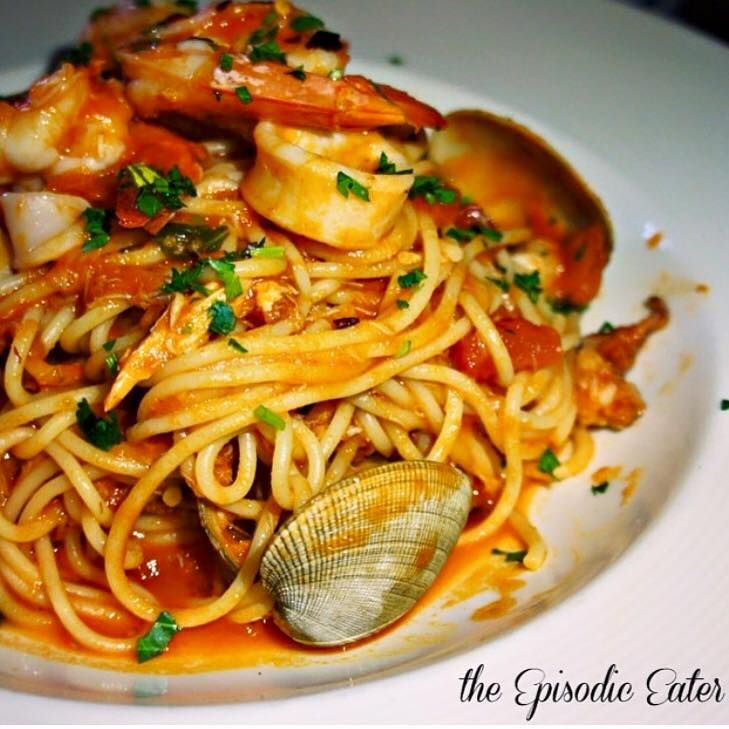 La Parolaccia Osteria
2945 E Broadway, Long Beach, CA 90803
Stepping into La Parolaccia is like being transported to Italy. The walls are covered with family memorabilia, and the staff, cooks, and servers all make you feel like family too. All of their food is fresh and delicious, but for National Pasta Day we are going to focus on the pasta dishes that you must try. First is the Bomboni Con Salciccia E Tartufo which is rigatoni with pancetta, crumbled sausage, pepper, arugula, and shaved black truffle in an extra virgin olive oil sauce. It's a staff favorite, and after one bite you'll understand why. The Spaghetti Nonna Malvina has small meatballs, fresh tomato sauce, garlic, pecorino cheese, basil, and is topped with extra virgin olive oil - plus, it's Nonna's actual meatball recipe!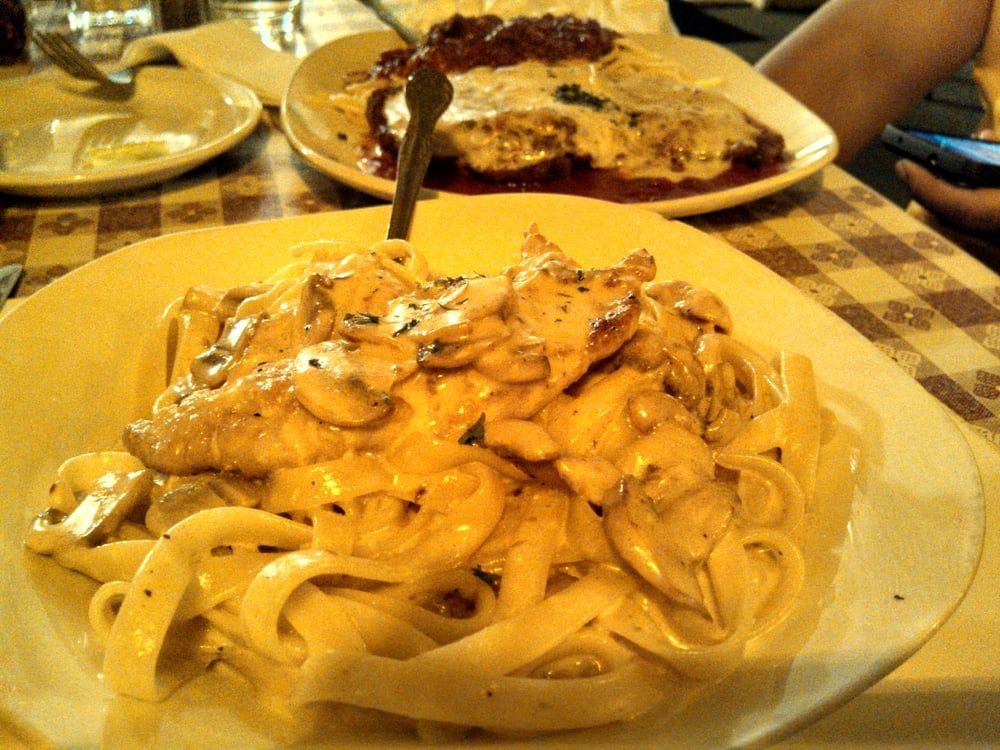 Francelli's Italian Restaurant
3404 E 4th St, Long Beach, CA 90814
This restaurant has a very quaint, authentic feeling when you walk in, complete with the checkered tablecloths. They have stayed true to traditional recipes over the years, and they must be doing something right because they have been in business since 1969. On World Pasta Day, we stay stick with the classics at Francelli's. If you go with the classic Spaghetti you get to choose meat or marinara sauce with mushrooms, meatballs, or Italian sausage. Butternut Squash Ravioli would be a great choice if you are craving some "fall flavors," and the creamy Fettucine Alfredo is an excellent choice if you don't feel like red sauce. All entrees are served with soup or salad, plus garlic bread, so you certainly won't leave hungry.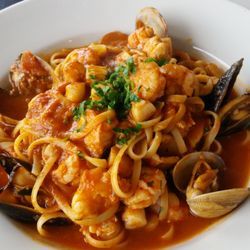 Kpasta
6218 E Pacific Coast Hwy, Long Beach, CA 90803
Kpasta is found in an unassuming location in a shopping plaza with a tiny dining room, but that doesn't stop the rave reviews from pouring in. They have a very nice selection of pasta to choose from and each order gets either garlic or plain bread. Not all pasta travels well, but don't hesitate to order your meal to-go from Kpasta. They know how to package it up so you will have a fantastic meal when you get home. The Rigatoni Alexander with chicken, fresh tomato, rosemary, and mushrooms is a great choice, as is the Spaghetti with Meat Sauce that you can (and should) add an oversized meatball too. The K Linguini with chicken, sun-dried tomatoes, shallots, roasted peppers, pink peppercorn, wine, cream, and parmesan is another highly recommended option to celebrate World Pasta Day as well.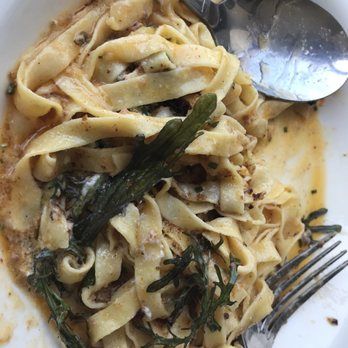 Ellie's
204 Orange Ave, Long Beach, CA 90802
If you're in or around the Alamitos Beach area for World Pasta Day, cruise over to Ellie's for Southern Italian inspired cuisine by chef and owner Jason Witzl. (You might want to walk, ride-share, or bike, as parking can pose a challenge at times.) Their Happy Hour is Monday - Friday from 3:30 - 6:30 and it even features a Truffle Rigatoni dish. On to the main menu, you will find unique but straightforward flavor combinations for entree sized pasta. The Chittara Pomodoro has roasted garlic, tomatoes, shallots, burrata, oregano, and you can add a meatball to that one too, or try the Ravioli with stracciatella, black truffle, crispy kale, and Calabrian honey. You can't go wrong with truffles.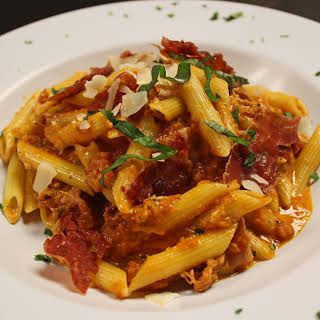 Rocco's Deli Italiano
2420 E 28th St, Signal Hill, CA 90755
Packed with the nostalgia of "Mamma's home cooking back in the Bronx," Rocco's Deli is serving up some killer sandwiches, but for the sake of World Pasta Day, we will focus on their authentic hand-made pasta. If you're looking for something with a little kick, try the Penne Arabiatta which is tossed in a spicy sauce with tomatoes, garlic, and crushed red chili flakes. Linguini Puttanesca is another house favorite and it is made with tomato sauce, onion, garlic, crushed red chili flakes, olives, and capers. Beyond the great food, Rocco's will warmly you welcome you into their restaurant like you are part of the big Italian family.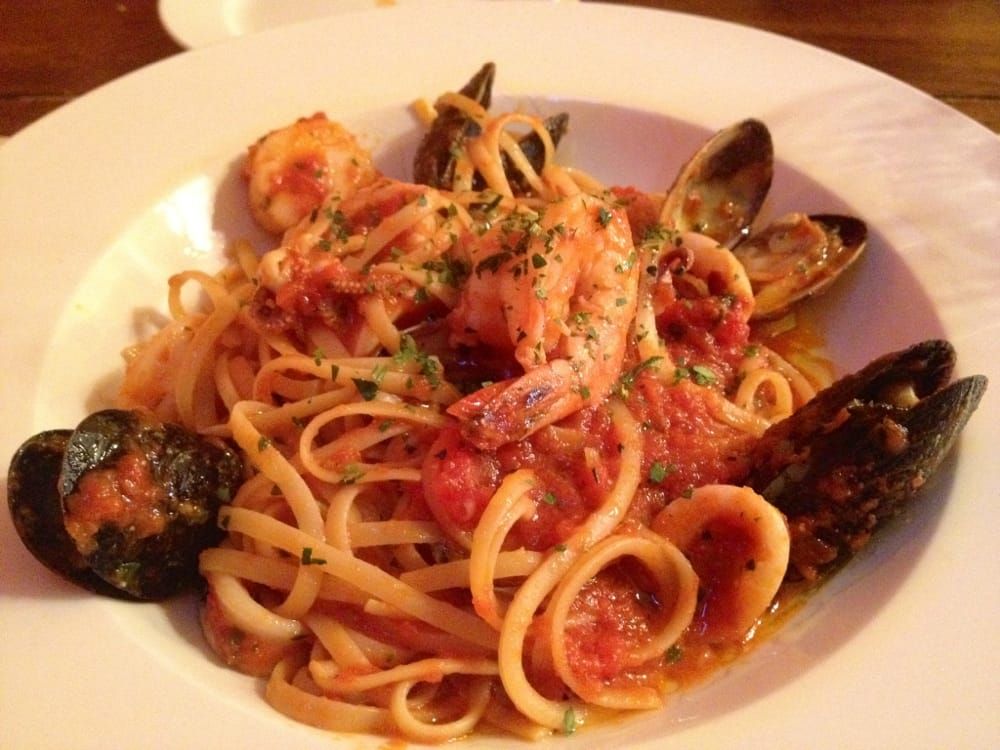 Vino & Cucina
4501 E Carson St, Ste 105, Long Beach, CA 90808
A great small and authentic choice that's near Lakewood, and not only has fresh and authentic pasta but a nice Italian selection of wines as well. It's a small restaurant but they are capable of accommodating large parties as well. The Spaghetti della Nonna is sauteed with fresh ricotta cheese, pancetta, tomato sauce, and parmesan, and you just can't go wrong with this option. And we aren't sure if gnocchi technically "counts" on National Pasta Day, but the Gnocchi al Gorgonzola is worth making the exception. It's homemade potato dumpling sauteed in a light gorgonzola cheese cream sauce with walnuts.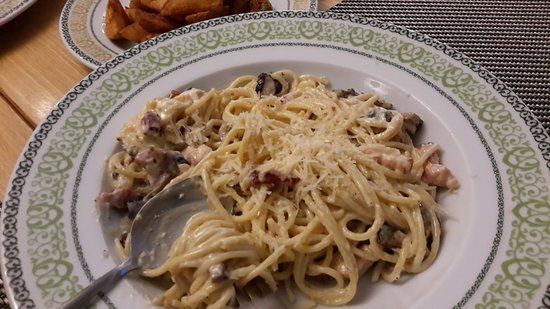 La Strada
4716 E 2nd St, Long Beach, CA 90803
No list is complete without a mention of a 2nd Street eatery. For this one, we are recommending La Strada on 2nd in the heart of Belmont Shore. It's a traditional Italian ambiance and a menu that features just what you need to satisfy your pasta craving on World Pasta Day. They serve generous portions too so you can order a few dishes for the table to share. The Linguini Pescadoro is overflowing with a healthy portion of seafood including fresh scallops, shrimp, and baby clams in a fresh tomato sauce and is their most famous seafood dish. Lasagna Bolognese Classic in a pomodoro sauce is the perfect choice for a more "classic" Italian pasta experience that will give National Pasta Day the respect it deserves.