Time flies, especially during the holidays. and hosting parties can be stressful. Follow these tips for a holiday party that will impress without adding stress.
Delegate:
Most friends ask, "What can I do to help?" And most hosts say, "Oh nothing. Just bring yourself." Well, don't do that. Make a list of what you need and allow friends to pitch in.
Stations Are Your Best Friends:
Greet your guests with an adorable Hot Cocoa Station by the fireplace or a Small Bites Buffet in the living room. That way, you can welcome them with a, "Make yourself at home."
Master One Magnificent Cocktail:
Ditch the bar, and come up with one wonderful large-batch cocktail. The holidays are the perfect season to break out the punch-bowl. And, if you've got a hot cocktail happening, set it up in a crockpot to keep it warm.
Lighting Is Everything:
Consider candles to set the mood. Or add a few LED string lights to change the feeling of your entire home.
Slow Down:
Time flies, especially during the holidays. Take a second to breathe. Think of preparing for the holidays as a ritual, not a chore. Maybe you'll even find a minute to reminisce and recall why you're opening up your home in the first place.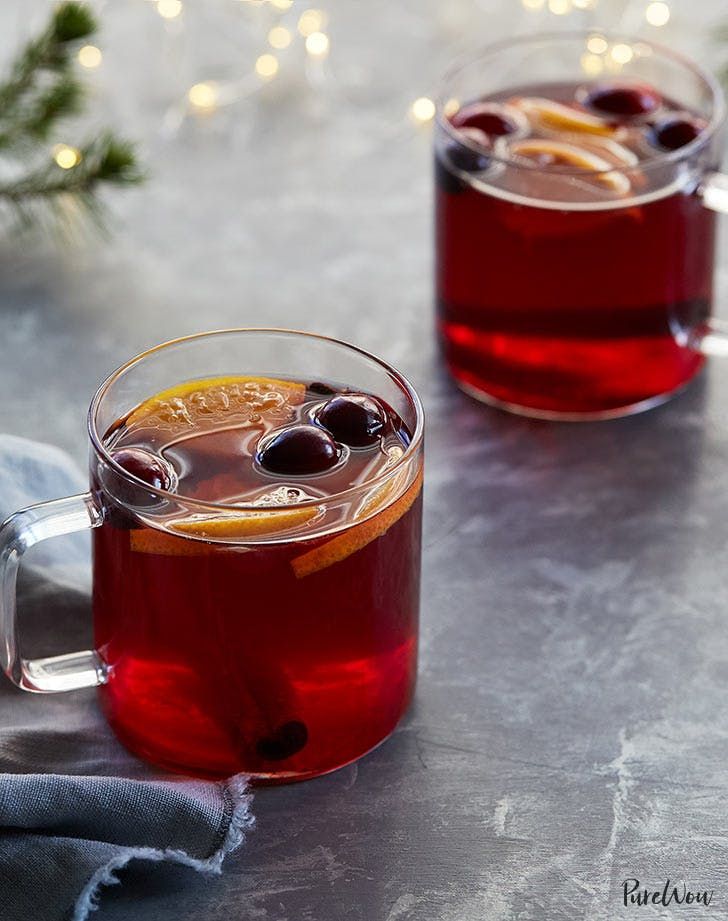 Pro Tip: Master One Magnificent Cocktail
Cranberry Hot Toddy
Want a cocktail that will warm you up this holiday season? Here is a festive drink with a twist on the classic mulled apple cider.
Ingredients:
6 oz. cranberry vodka

1-pint cranberry juice

2 oz. fresh lemon juice

3 tsp. honey

6 dashes angostura bitters

1/2 tsp. cinnamon

Cinnamon stick & Cranberries and Orange Slices (garnish)
Preparation:
In a medium saucepan heat all the ingredients (except the vodka) to just about the boiling point. Let stand for 1 minute. Add cranberry vodka and stir. Pour into a heat-resistant cocktail glass and garnish with cranberries and orange slices. (serves 3-4)
original content as previously seen on ShowMeHome.com