Puvungna Pow Wow Celebrates 50 Years in Long Beach
If you've never been to the annual Puvungna Pow Wow at Cal State Long Beach, you should definitely check it out this year. The event is celebrating the 50th anniversary of its annual 2-day festival on March 14th and 15th, 2020. The Pow Wow, which is the largest event of its kind in Southern California, is an American Indian social celebration meant to help the public learn more about the tribes that were native to this area.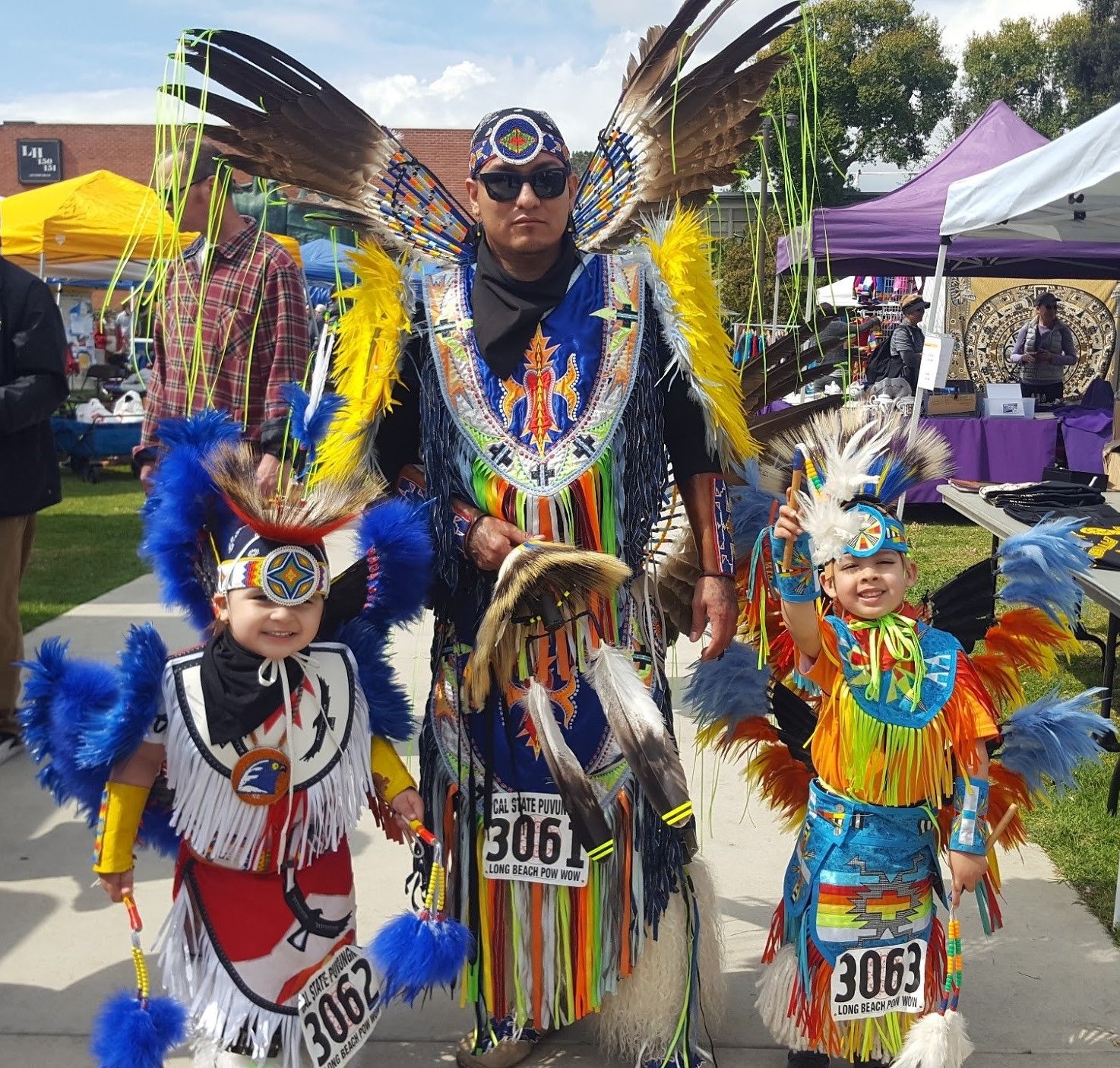 As many as 6,000 guests are expected to attend the Pow Wow this year to enjoy Native American dancing, arts, crafts, and food. Festivities begin on both Saturday and Sunday at 11 am with gourd dancing, followed by the grand entry at 1 pm. The fun continues until 10 pm on Saturday and 6 pm on Sunday. There will be dance contests and inter-tribal dancing; all dancers and drums are invited. Dancer registration ends at 2 pm on Saturday.

The festival will take place on the campus central quad, or in the west gym in the event of rain. Native foods such as mutton and beef stew, Navajo tacos, fry bread, and Indian burgers will be on sale at the event, and American Indian vendors will be selling both traditional and contemporary American Indian art.

Admission to the event is free to the public, but there is a $10 parking fee each day to park on campus. From any campus entrance, follow the directional signs to general parking for spectators or special parking for dancers and drummers. Seating at the event is limited and attendees are encouraged to bring folding chairs.
Hours: Sat. 11am-10pm; Sun. 11am-7pm
Pow Wow Schedule
Saturday
11:00 a.m. Gourd Dancing
1:00 p.m. Grand Entry
2:00 p.m. Dancer Registration Closes
4:00 p.m. AISC Special
5:00-6:00 p.m. Dinner Break
10:00 p.m. Closing
Sunday
11:00 a.m. Gourd Dancing
1:00 p.m. Grand Entry
6:00 p.m. Closing
Parking Information
Enter campus from 7th St., Atherton, Bellflower Blvd., or Palo Verde Ave. and follow directional signs. General Parking in Lots E1, E2, G1, G2, G5, G6, G7, G8, G9,G11, G13 & G14 Dancers, Singers & Head Staff parking in lots E8, E9, E10 & E11.
Selling Your Home?
Get your home's value - our custom reports include accurate and up to date information.
We respect your inbox. We only send interesting and relevant emails.