Inspiration to Ring in 2019 with Style
Are you hosting a New Years Eve party this year? Here are some fun and festive ways to make your party extra special for all of your guests. There's no better time than New Year's Eve to go over the top with the glitz, glamour, confetti, and of course champagne.
Have a Bubbly Bar
Set up a table that's stocked with plenty of champagne, ice buckets, different juices, berries, champagne flutes, and fun champagne flute charms so people know which glass is theirs. They can create their perfect champagne cocktails throughout the evening and you won't have to worry about running around and keeping everyone's glasses full. Pro tip: freeze different juices into ice cubes for people to put in their champagne. They look pretty, taste good, and will keep the beverage cold without watering it down.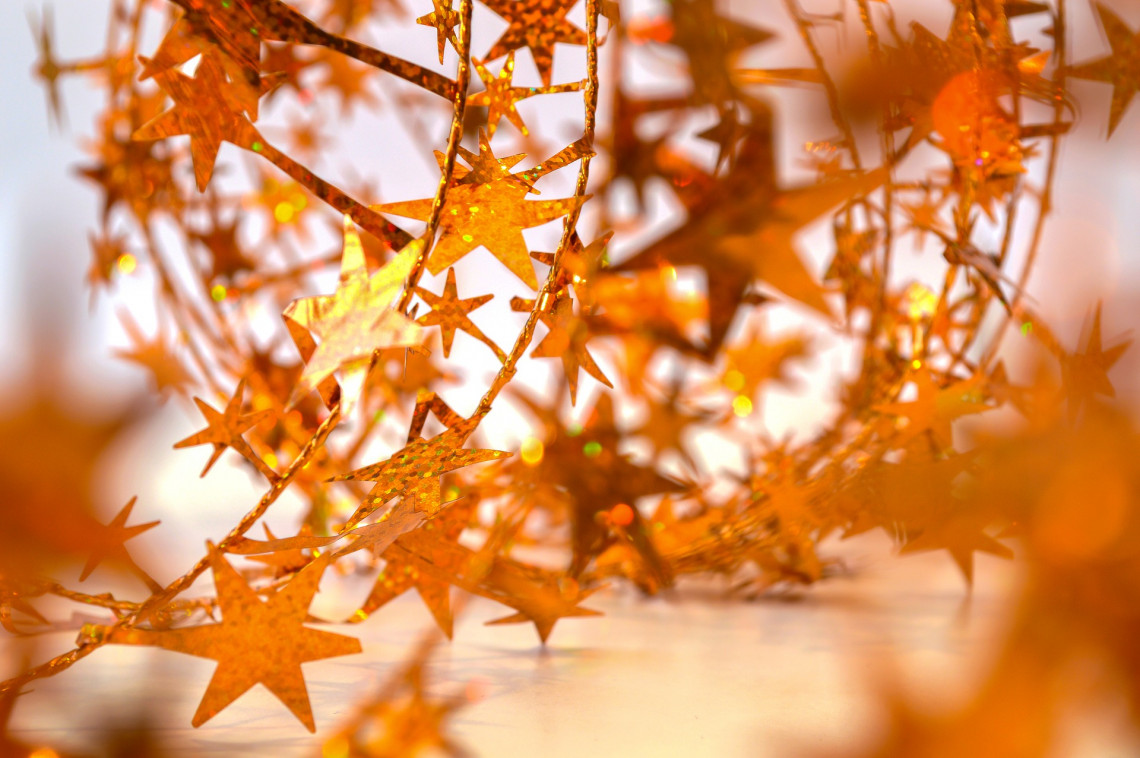 Go All Out with the Glitter
You should be finding glitter around your house from your New Years party for months into the new year if you do it right. Go to the fabric store and pick up some sparkly or sequin fabrics to use as tablecloths and table runners. If your party hats aren't quite glittery enough you can get some spray adhesive and loose glitter from the craft store. Just spray on a quick coat of glue and dip the hat in the glitter or sprinkle it on for a premium sparkle effect.
Keep Your Twinkle Lights Shining
You might have already taken down the Christmas decor by now, but keep those white twinkle lights shining brightly. White twinkle lights are especially classy for a New Years party and look really nice when they are displayed indoors as well as outdoors. You can wrap your railings, drape your artwork frames, put them on your mantle, have them as part of your tablescape, set them on a mirror for extra twinkle, drape them from the rafters-- the sky's the limit. White twinkle lights give that extra glow that looks so fun and festive and gives off just the right amount of light.
Hang Festive Banners
A simple online search will turn up a nice selection of printable New Years banners, or you can buy them already printed. These always make fun backgrounds for photos and look nice when hung off of a fireplace mantle, railing, or just on a blank wall. Phrases like "Happy New Year," "Cheers," "Ring in the New Year," and "Welcome 2019" would all look great printed out and hung as a banner.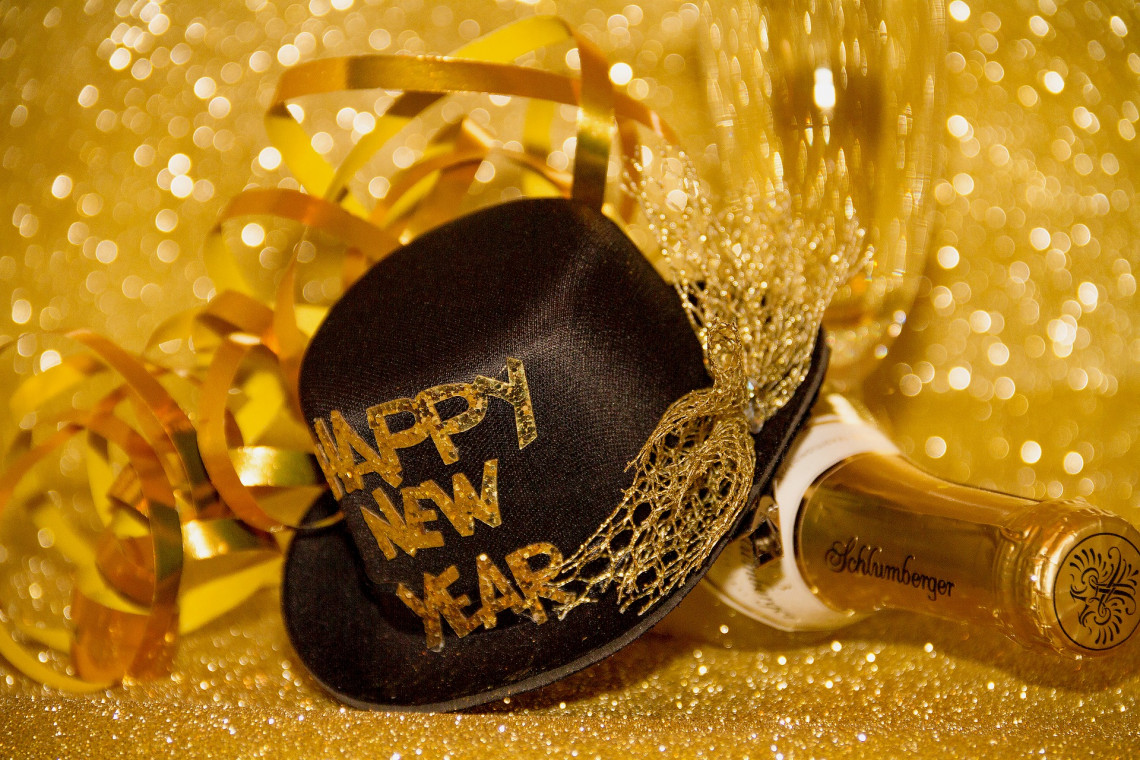 Photo Booth
You don't have to hire a professional photographer to have a photo booth at your party. All you need to do is have some kind of backdrop, like a balloon wall or shiny metallic curtain, a selection of fun props, and a camera. You can set up a nice point-and-shoot camera on a tripod if you want, or just let everyone use the cameras on their phones to take the pics. A simple search of printable photo booth signs can bring up some fun ideas that will be great photos and act as conversation starters at your party too!
Creative Party Favors
Get a little "punny" and set out a bunch of fun party favors. You will, of course, need a nice selection of hats, boas, noisemakers, confetti, and 2019 glasses so that everyone is wearing the proper attire for the ball drop. Another idea is to have a dish of "Ring Pops" out to "ring in the new year," and different kinds of mints so that everyone is ready for their "midnight kiss." Mini chalkboard signs are essential for your party favor and hor devours table so that everyone knows what's what.
Paying attention to the little details of your party is what really makes a big difference. Light candles, get some fresh cut flowers, give your home an extra deep clean, go over-the-top with your creative decorations and delicious food and beverages, and everyone will have a wonderful time. Your party will be the talk of the town all the way until 2020 rolls around and it's time to do it all over again.