Long Beach Tiki Bar - The Bamboo Club
Celebrate Summer with Some Island Vibes at Long Beach's Newest Tiki Bar. Just in time for warmer temps, a brand new Tiki bar has opened to rave reviews here in Long Beach.
A New Look for a Neighborhood Bar
The Bamboo Club is located at 3522 E. Anaheim St. in the space that used to be Tidal Bay. The owners (who are also the people behind Stache Bar on 4th Street) were inspired by the "hut-like" look of the interior which is what sparked the idea of a Tiki bar. They wanted to keep the neighborhood bar vibe by still offering bottles of domestic beer and well drinks, but also really lean into the Tiki concepts with some high-quality tropical concoctions.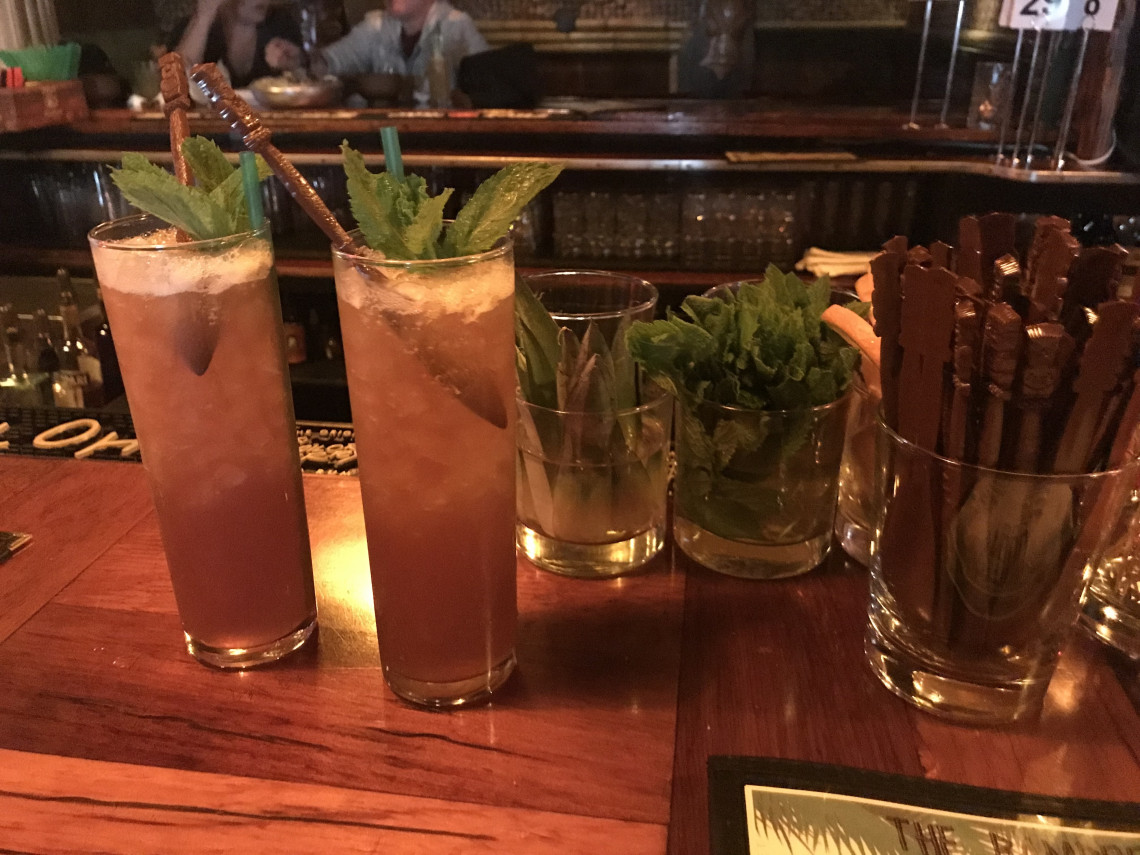 Fresh and Breezy Island Inspired Cocktails
The drink program was created by Brian Noonan and Dustin Rodriguez and uses fresh ingredients to create classic Tiki drinks like the Mai Tai, Zombie, Puka Punch, and Navy Grog. The place can get busy especially on weekend evenings, and the drinks take a little longer to make than your typical bar menu, but it's well worth it. The freshness of the ingredients really comes through, and they're not overly sweet like other Tiki bars.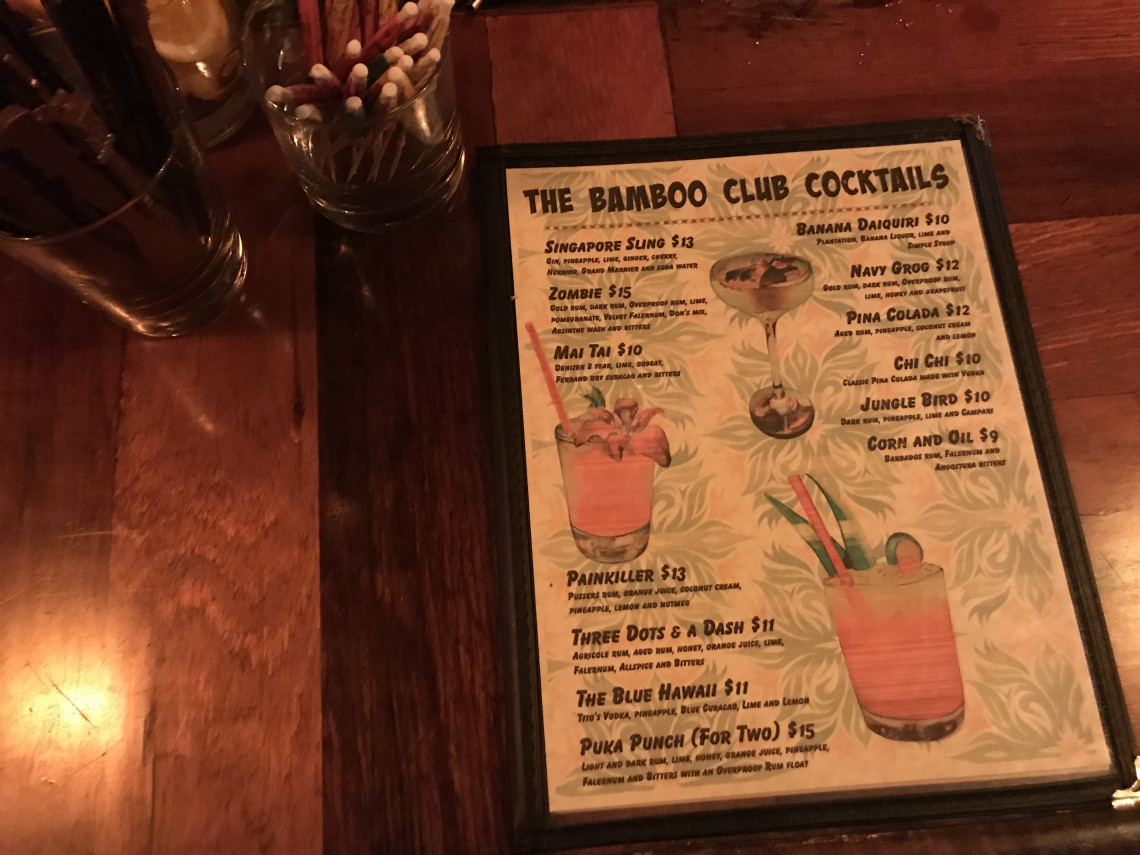 This Bar Menu is Causing Quite the Buzz
They didn't originally open with a bar menu, but it's up and running now and it's causing pretty big waves in the culinary world-- even from the "big guys" up in LA. This shouldn't be a surprise to anyone, however, because the person who's calling the shots is esteemed chef Melissa Ortiz. Ortiz is an Orange County native and Army veteran who entered culinary school after returning from duty.
Ortiz's impressive resume includes working with James Beard award-winning chef Michael Cimarusti at both the Ace Hotel and his casual seafood restaurant Connie & Ted's. While at Connie & Ted's she was mentored by Executive Chef, Sam Baxter, who she credits for learning so much from, not only as a chef but as a leader for the cooks now in her own kitchen.
The bar menu can be described as "elevated bar food" and she took inspiration from Long Beach staples, like the pickled egg with pretzels from Joe Jost's, and put her own spin on them. Her version of the egg is Japanese-inspired served with boiled peanuts, coconut shrimp toast, a Thai tea-brined fried chicken sandwich, and fresh oysters.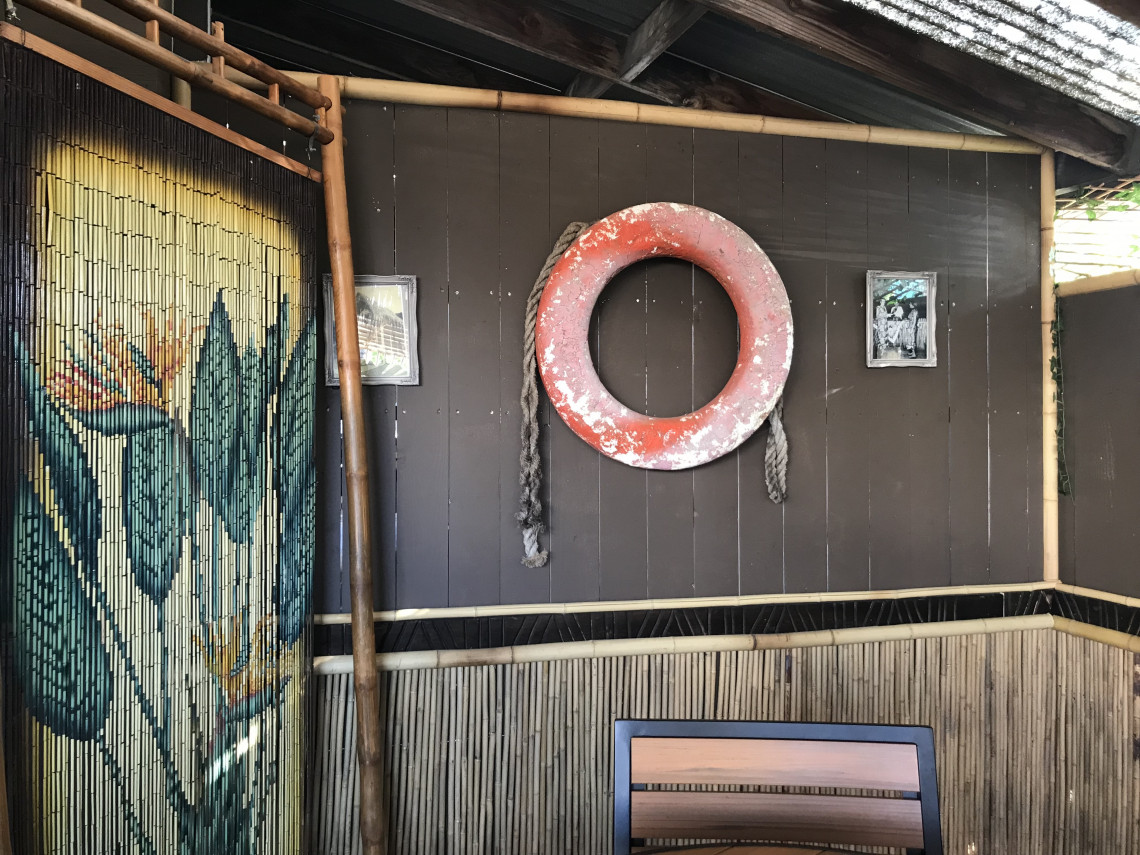 A True Tiki Atmosphere
If you have been to this bar in the past, it's definitely worth re-visiting. They've put a lot of effort into renovations, and it shows. With the design created by Huntington Beach's third-generation tiki bar builder, Bamboo Ben, you won't even be able to recognize the place. There are cozy little booths that feel like you're in your own thatched-roof hut, a volcano fire feature, Island-themed wall coverings, tiki murals, and more tiki kitsch than you ever thought could fit in a space and still look good.
Next time you're in the Zafaria District stop in for a Mai Tai or two, grab a snack or a burger and enjoy "Island life" in full Tiki style right here in Long Beach.