Long Beach Real Estate Market Update November 2018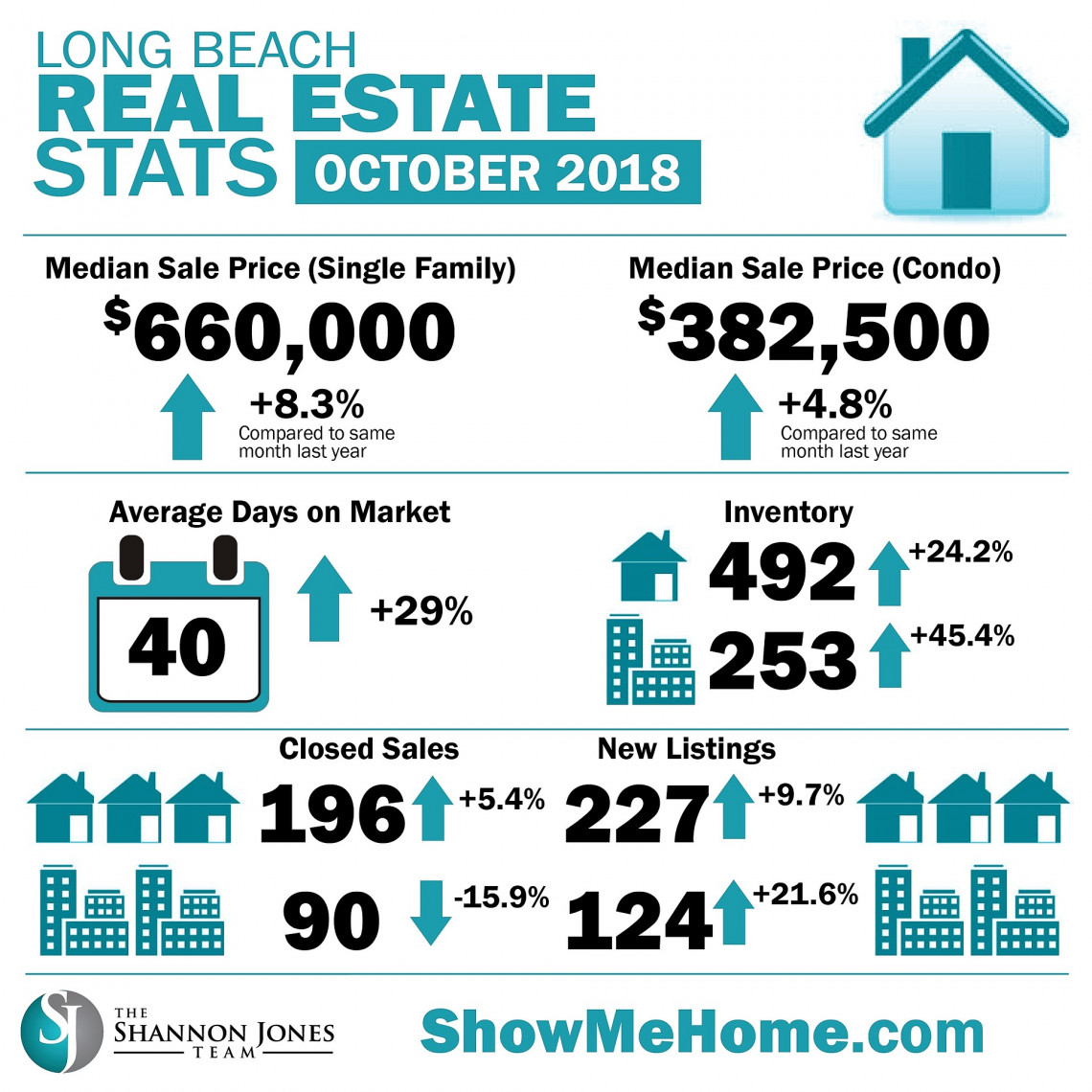 Key Points
Inventory

Homes Moving Fast

Above Asking Price



The median price of a Long Beach home in October was $660,000, up 8.3% from a year ago. New listings and closed sales were also up.
The fact that homes are taking longer to sell, and that many homes on the market have had price reductions has some people concerned that another bursting bubble may be on the horizon.
Yet what we're seeing now is some balance returning to the local market. For quite some time, Long Beach had less than a two month supply of homes for sale, and some areas had less than a month's supply. A "balanced market" is considered one with a four to six month supply of homes. Currently, Long Beach has a 2.9 month supply of homes for sale.
December is typically a relatively slow month for home sales, yet there are some good opportunities for both buyers and sellers if you understand how to maximize the potential of the current Long Beach real estate market.
We think it is critical to have a clear understanding of local market trends to ensure you are equipped with a knowledge base.