How Interest Rates & Inventory Impact Your Home Purchase
For many people, a new year brings a desire for change. Are you or someone you know thinking about buying your first house, downsizing, or upgrading to a larger home? There are two important real estate factors to watch carefully: Interest Rates and Inventory.
Interest Rates
When taking out a mortgage there are two numbers you need to understand. The first is the interest rate and the second is the annual percentage rate (APR.) The interest rate is the cost of borrowing the principal loan amount. The APR includes the interest rate and additional costs that include broker fees, points, and some closing costs. The APR is determined by the lender because it is composed of lender fees and other costs that vary from lender to lender.
Mortgage interest rates had been on the rise for most of 2018, however, they did decline at the end of the year. According to Freddie Mac interest rates climbed to 4.94% in November and declined to 4.62% for a 30-year fixed mortgage rate at the end of December 2018. However, interest rates are projected to reach 5% in 2019.
Purchasing Power
Purchasing power is the amount of house you can afford based on the budget you have available to spend. This means if interest rates increase then the price of the house you can afford decreases if you plan to stay within your planned budget. The chart below from Keeping Current Matters is an example of the impact of the rising interest rates if you purchased a $400,000 house while keeping your principal and interest payments between $2,000 - $2,500 a month.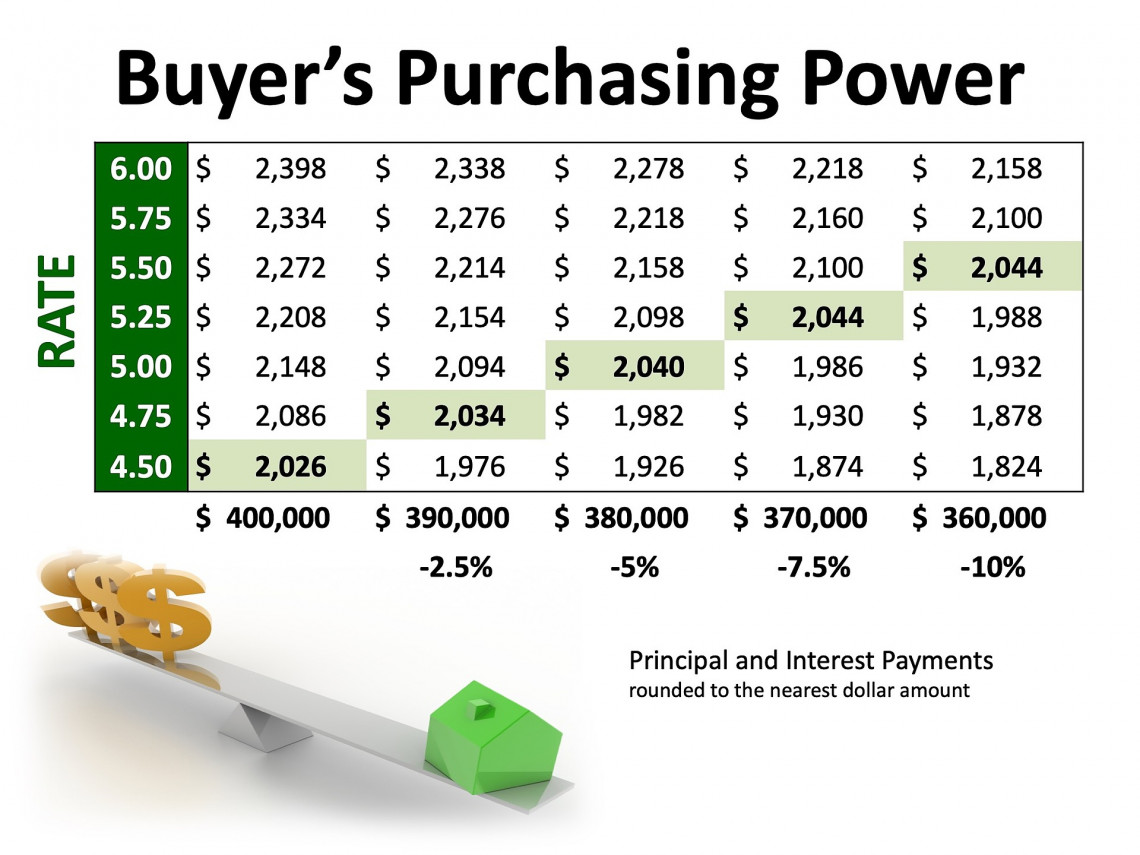 Inventory
According to the National Association of Realtors, a normal real estate market requires a 6-month supply of homes for sale in order for prices to increase only with inflation. Currently, there is a 3.9 month supply, still below the required 6-month needed. After years of incredibly low inventory, this is a big game changer. Despite increased inventory, the number of closed sales has declined for both condos and single-family homes. We expect the market to continue shifting in 2019, with buyers and sellers on a more level playing field than they have been for years.
The chart below reflects the change in housing supply for the past 12 months compared to the previous 12 months.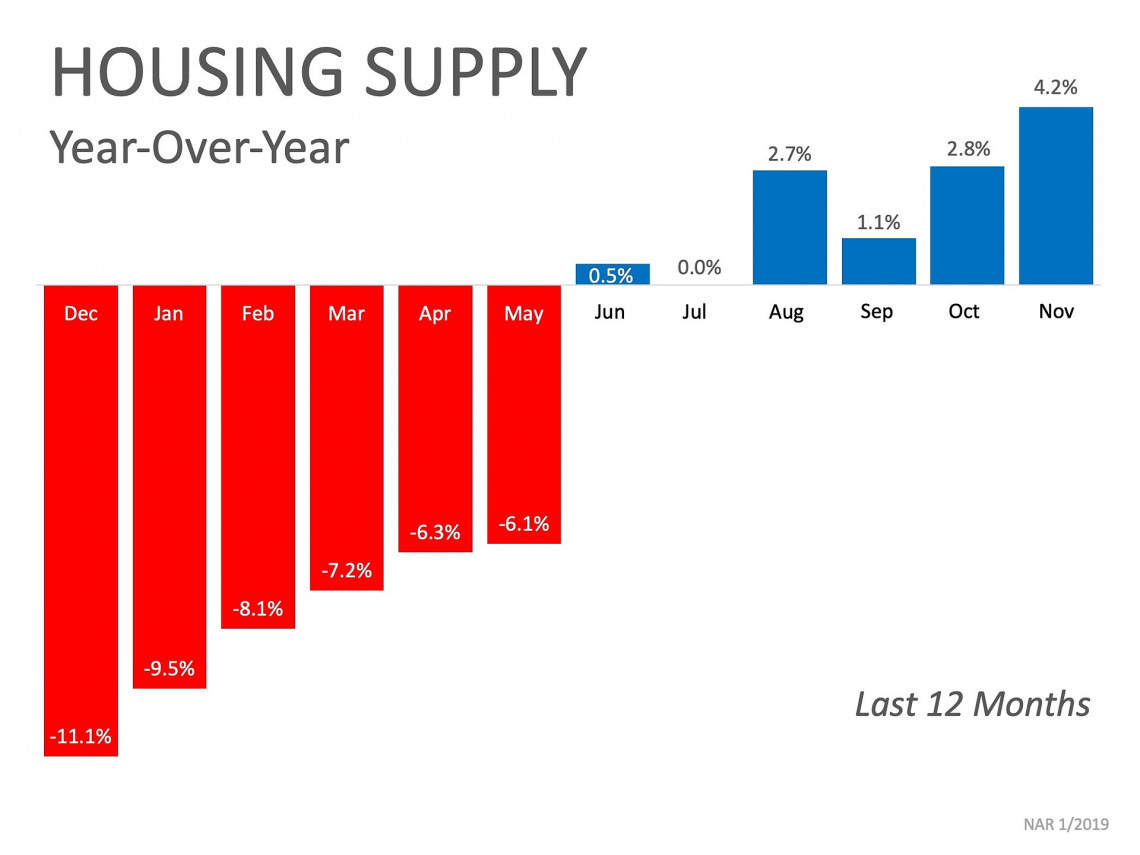 Bottom Line
If you are ready to explore buying a home in 2019, then Save the Date, March 16th at 10 am. Join us for a free homebuying summit and fantastic refreshments from Porto's Bakery. We'll be discussing the home buying process, available loan programs, down payment assistance programs, and how to time a sale and purchase.