Celebrate the 4th in Long Beach
Bring out your red, white, and blue, and let freedom ring! It's almost Independence Day, and celebrations are not to be missed! If you have yet to decide what to do this 4th of July, there are dozens of events happening around Long Beach. Whatever you choose to do, show your patriotic spirit and enjoy the day of celebrating our nation!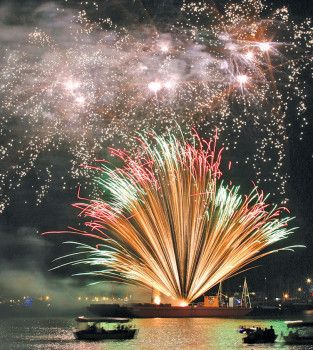 Get your 4th of July celebrations started early at Boathouse on the Bay! The boathouse is bringing back their annual 3rd of July Big Bang on the Bay. This year, enjoy a family style BBQ featuring bbq chicken, St. Louis ribs, garlic mashed potatoes, mac & cheese, and more – catered by Naples Rib Co. Live music on the patio and entertainment throughout the evening will lead up to a fireworks spectacular over the Marina. Entertainment will include everything from vintage aircraft flyovers and skydivers to a sailing regatta and dancing the night away. The celebration starts at 5:30 pm and ends at 9:30 pm after the fireworks, which start at 9 pm. Prices are as followed: Block Party Seating $50, Patio Seating sold out, Inside Seating $60, VIP Tables available. Reservations are highly recommended and can be made by calling (562) 493-1100.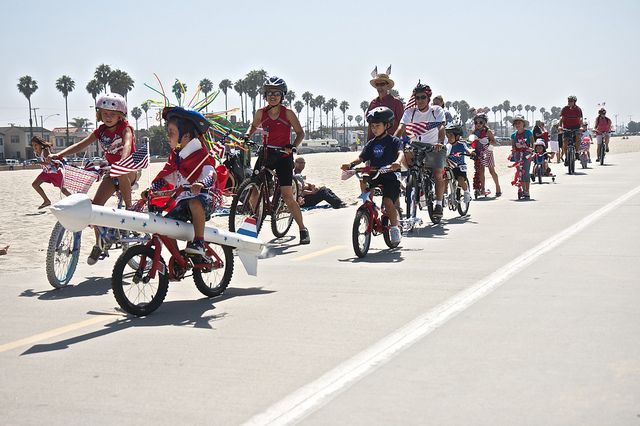 Justin Rudd is at it again, bringing this Long Beach traditional event back for another year! The annual 4th of July Kids Bike Parade will take place the morning of July 4th at 1 Granada Ave. in Belmont Shore. The festivities will start at 8:00 am with a Kids Patriotic Speech contest. The contest is free to enter, and kids must give a patriotic speech no longer than 90 seconds. $10 Prizes will be given. Following the speech contest will be the Kids Patriotic Costume Contest. This contest is also free to enter, and 5 finalists will win $10 prizes. At 10 am the main event takes place – the bike parade! Though called the Kids Bike Parade, all ages are welcome to participate. The parade route is 2 miles long and follows the bike path down Bay Shore Ave. to Second St. and back again. Also, there is no run/walk this year, like there has been in the past. The bike parade is free, though you need to register online or on-site that morning, Granada Beach parking lot/Boat launch ramp, 1 Granada Ave., Belmont Shore.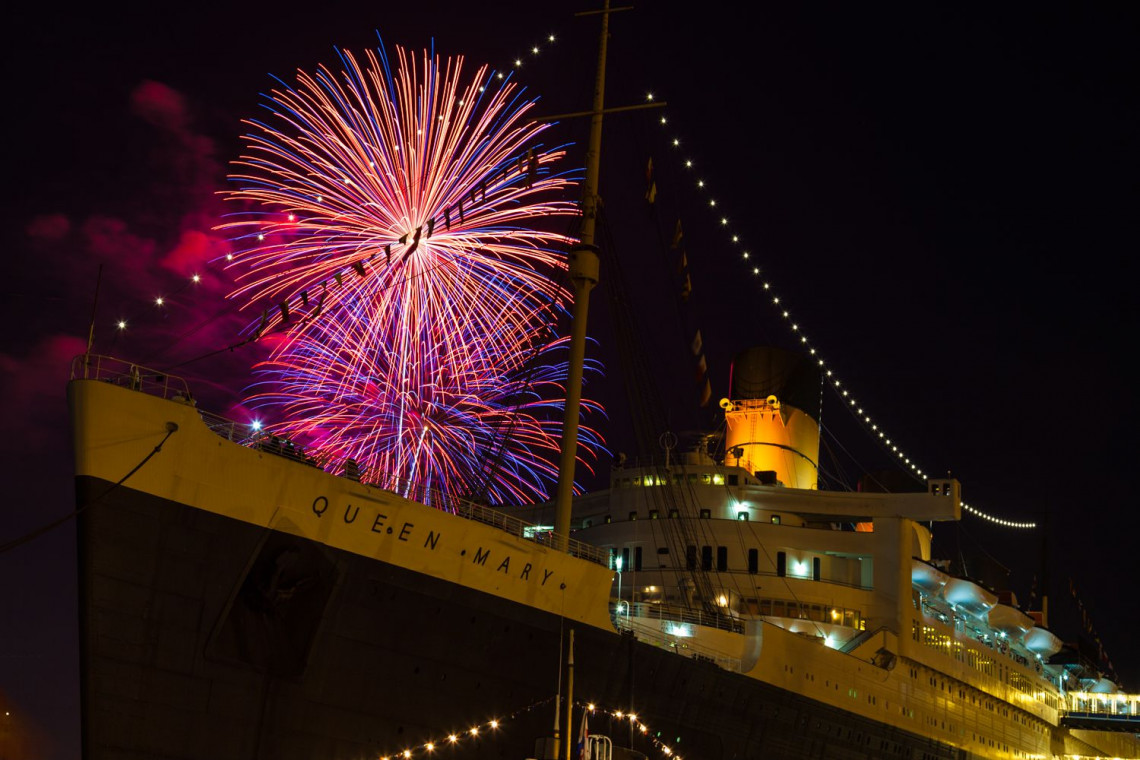 Celebrate the 4th of July in style aboard the Queen Mary! The All-American 4th of July festivities will feature live entertainment, family games, arts and crafts, special historic tours and a patriotic theatrical movie in the Queen Mary Theatre, and more! Dine at any of the signature restaurants on board or lounge at the bars. To top off the night, the Queen Mary presents a firework spectacular that will be seen across the entire Long Beach area – and you'll have a front row seat! The whole day's events will last from 3-10 pm, July 4th. Tickets purchased before July 4th are as followed: Adult $49, Children (4-11) $29, VIP $119.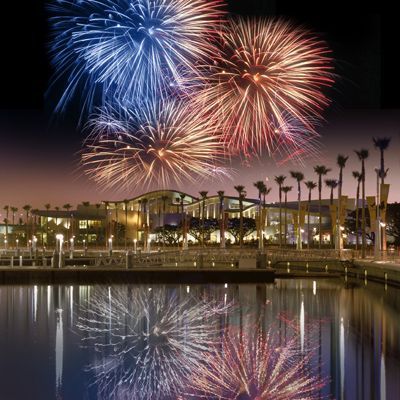 What better way to celebrate Independence Day than with the red, white, and blue fish! The Aquarium of the Pacific will be hosting a 4th of July BBQ and festivities starting at 5 pm. The BBQ starts at 6 pm and will feature delicious choices such as all beef hot dogs with all the toppings, classic BBQ beef brisket with rosemary accents, watermelon arugula salad, corn on the cob, a dessert station, and more. After eating, enjoy the aquarium at dusk and see the place in a whole new light. You will also get a "fish-eye" view of the Queen Mary's fireworks display starting at 9 pm. The fireworks will last about half an hour, and you will be able to enjoy the aquarium until 10 pm. Ticket prices are as followed: BBQ (includes admission): Public: Adult $79 and Child (3-11) $28.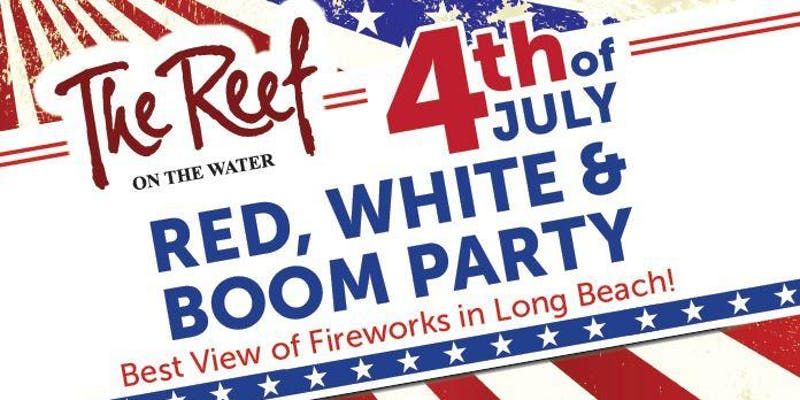 Get ready for the Red, White, and Boom! The Reef will be hosting a 4th of July party and All-American BBQ on July 4th from 7 pm – 11 pm. The delicious BBQ will feature a Chef on the Grill with sausages, sliders, hot dogs, BBQ ribs, and chicken, along with potato salad, macaroni salad, apple pie, peach cobbler, corn on the cob, baked beans and more! A cash bar will provide alcoholic and non-alcoholic drinks for purchase. Enjoy your meal and the evening overlooking the bay, along with the best view of the Queen Mary fireworks display. Then continue the celebrations and dance the night away, as the party only ends at 11 pm. Tickets are $50 for Adults and $25 for Children. Price includes tax and gratuity, and all seating is assigned. Alcoholic
and non-alcoholic beverages available for purchase.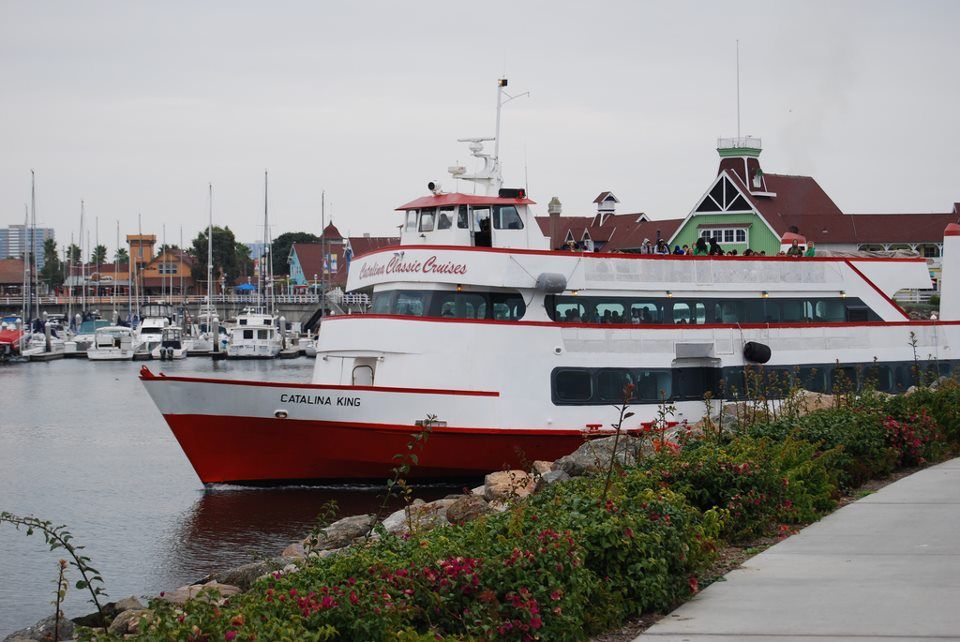 For those looking for a unique party experience, look no further than the Pier Pressure Fireworks Cruise. This cruise is Southern California's Biggest & Best Yacht Party 8 Years Running! Presented by The Catalina King Yacht and VIP Nightlife, it is sure to be a night for the books. The yacht will feature 3 decks, 2 live DJs, several cash bars, and a unique view of the Queen Mary fireworks display from the harbor waters. Dress code is strictly enforced: dress to impress! Check-in starts at 6:30 pm and the event ends at 11 pm. Tickets start at $25.00 and must be 21+ year old.
Where to Watch the Show for Free
You don't have to be aboard the Queen Mary to witness the beautiful firework show. Pack a picnic, blankets, and watch the sky light up from a prime viewing spot in Long Beach. Here are some of the best places to watch from:
Shoreline Village

Bluff Park

Belmont Pier

Alamitos Bay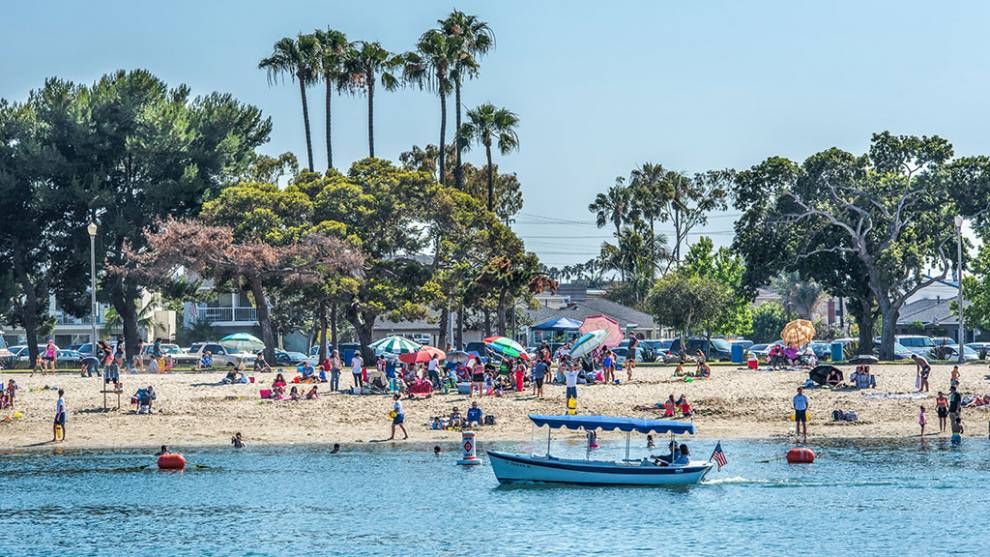 Helpful Reminders
Fireworks are illegal in Long Beach, so first and foremost, DO NOT attempt to set off your own. Leave it to the professionals and enjoy the show from a safe distance.

Though sparklers are legally allowed in some parts of California, it is extremely important to be careful when using them.

If you plan on lighting sparklers, don't point them at yourself or others and don't let children handle their own

Drink safely. If you plan on enjoying adult beverages, please drink responsibly. Remember, drinking and driving a boat is just as dangerous as drinking and driving a motor vehicle.

Spending time at the beach or pool is a popular 4th of July activity. If you plan on doing so, limit the risk of drowning accidents by following standard water safety practices: Use life jackets, monitor children, drink responsibly, and keep a first aid kit on hand.

Grilling is also a popular 4th of July festivity. Before you get your grill on, check for gas leaks and set up away from buildings, branches, and outdoor equipment that could catch fire.

Expect a lot of traffic over the weekend. Allow more time than usual to get to your destination and be extra cautious while driving.
Bonus