What's Up This Weekend in Long Beach 10/28 & 10/29
Coming out of a heat wave and into some more temperate weather, this weekend in Long Beach will a great time to be out and about. And luckily, there's a lot going on!
Here's some our favorite happenings for the weekend ahead.
Beach Streets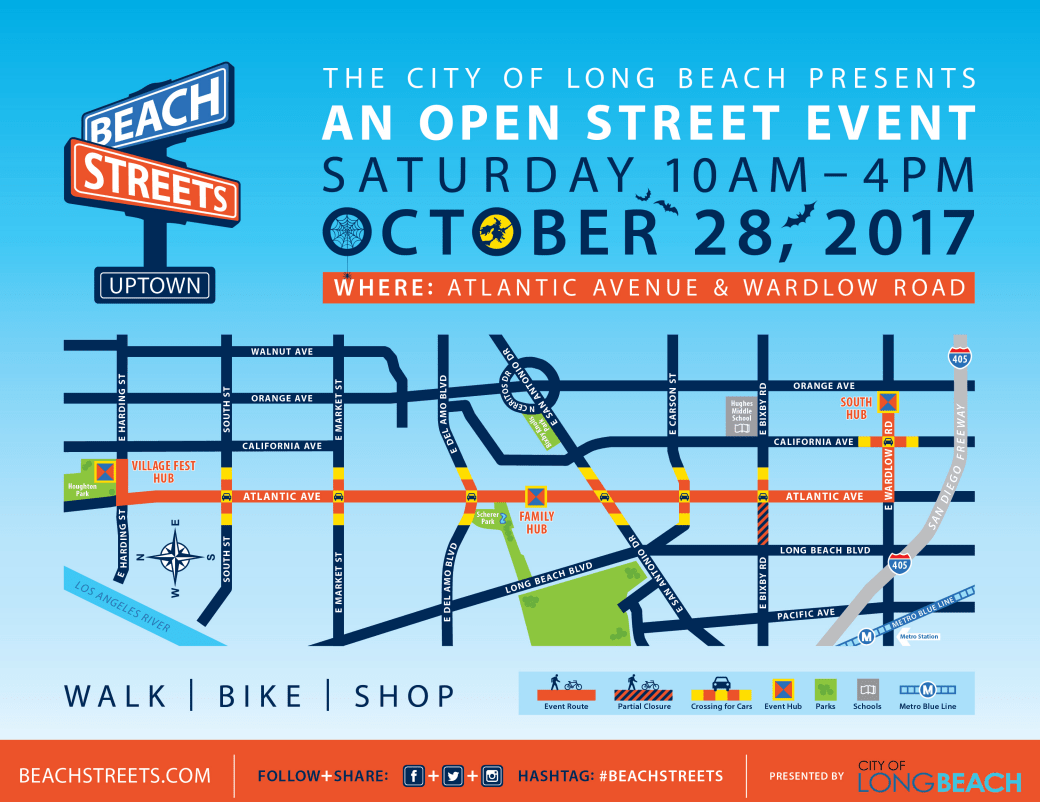 This is your chance to run in the street - or bike in the street. Beach Streets is back where it all began this Saturday, October 28th, at Beach Streets Uptown, in the area of Wardlow and Atlantic, between 10 a.m. and 4 p.m. The event includes entertainment, activities, and a great chance to connect with others in the community, on foot or on bicycle as the orange areas on the map above will be closed to cars.
Regga artist Barrington Levy will be the headliner at Village Fest at Houghton Park, where there will also be free skate lessons and a demonstration by the BMX Freestyle Team. The Family Hub near Scherer Park will offer face painting, a caricature artist, bike decorating, a rock wall, and a Walk n'Roll Kids Costume Parade at 1 p.m. At the South Hub on Wardlow and Orange, there will be performances by Tall Walls, The Vooduo and others as well as the Long Beach Ballet's youth rehearsal of the Nutcracker.
For more details, visit BeachStreets.com.
Road closures
The following roads will begin closing at 7:30 a.m. Saturday, and will be completely shut down by 9 a.m.
• Wardlow Road between Orange and Atlantic avenues;
• Atlantic Avenue between Wardlow Road and Harding Street;
• Harding Street from Atlantic Avenue to Myrtle Street.
The roads will begin to reopen by 4:30 p.m., and be fully open by 6:30 p.m.
Here's a look at the last event in the CSULB area:
A look at a previous Beach Streets:
---
2017 Historical Cemetery Tour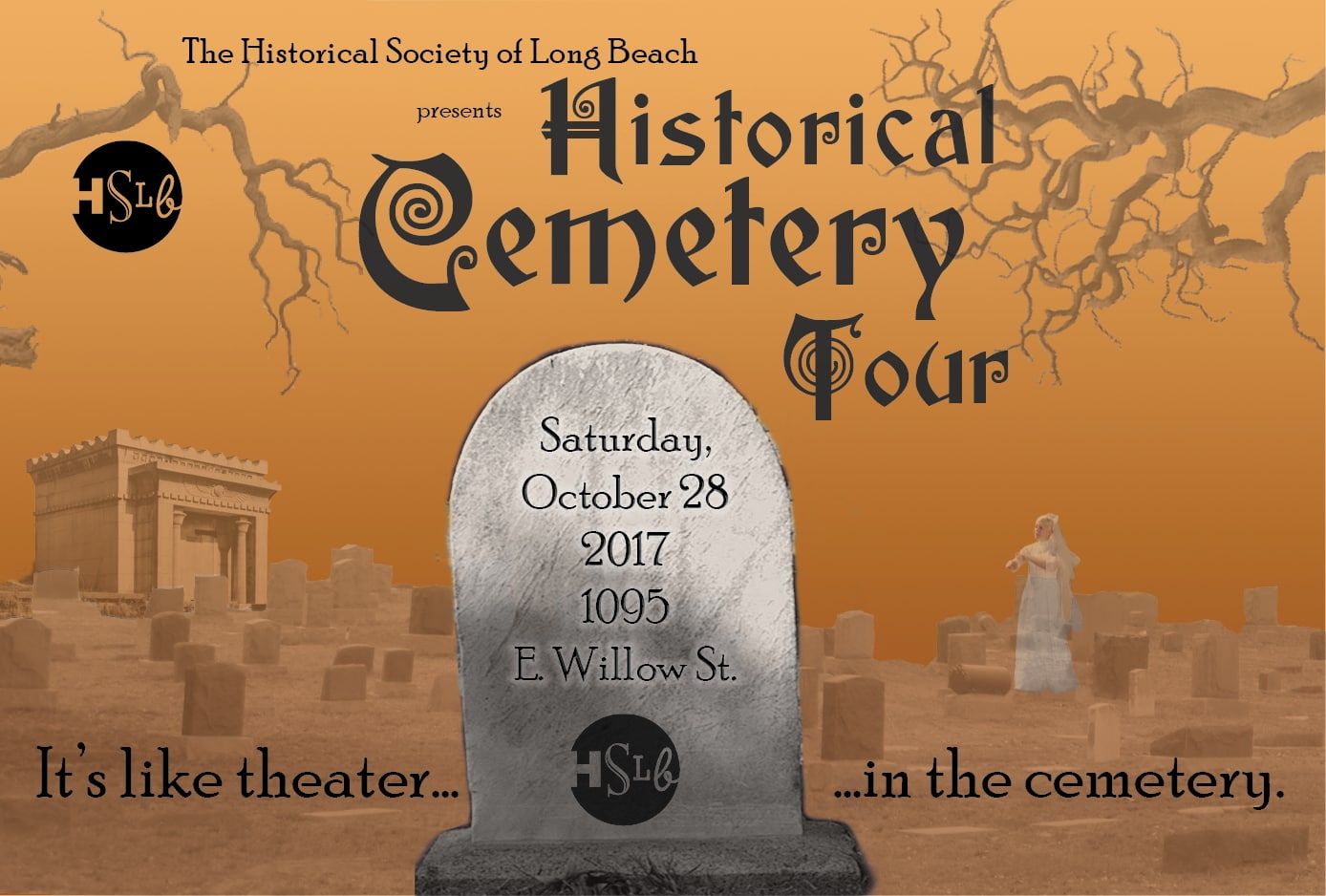 The 22nd annual tour returns with stories to explore inside two of Long Beach's oldest cemetery. The day is packed with graveside performances depicting past residents. It's like theater, only in the graveyard. Tours are available, but self-guided tours are encouraged. Tickets are $20 for general admission or $15 for member of HSLB. For more details and tickets:
Dia de los Muertos Family Festival
The Museum of Latin American Art offers a free celebration on Sunday, Oct. 29th from 11 a.m. to 5 p.m. at MOLAA, 628 Alamitos Ave. in Long Beach.
The event will include art workshops, live performances, gallery tours, face painting, food, and unique craft vendors. Día de los Muertos attire is strongly encouraged.
FESTIVAL SCHEDULE
| | |
| --- | --- |
| 10:15 - 11:00am | Mask-making workshop and Day of the Dead performance and Procession led by Semillitas Preschool & Kalpulli Tlaltekuhtli Aztec dancers (Location TBD) |
| 11:00am – 4:30pm | Art Workshops, Interactive Activities, Sugar Skull Decoration, and Face Painting (Balboa Events Center) |
| 11:00am – 5:00pm | Craft vendors, food and drinks for purchase (Parking Lot) |
| 12:30pm | Children's Story Time (Screening Room) |
| 2:00-3:00pm | Docent Tours of the Galleries (Meet in Lobby) |
SCHEDULE OF PERFORMANCES, SCULPTURE GARDEN
| | |
| --- | --- |
| 11:45am – 12:45pm | LA Opera's The Zarzuela Project with Mariachi Voz de America |
| 1:30pm – 2:30pm | Inti Wawa (Andean Pop / South American Folk Fusion) |
| 3:30pm – 4:30pm | Mestizo Beat (Afro-Latin Funk) |
For more information:
Whatever activities you choose, we hope you have a fabulous weekend!
---