Top 5 Airbnb Rentals in Long Beach
If you are looking for a little staycation in the city, or have guests coming to visit that need a place to stay, skip the hotel and stay at one of these chic Airbnbs instead. They are all centrally located near a variety of Long Beach attractions, have a unique style that will make your stay extra special, and are certified Aribnb Plus rentals.
This cozy remodeled craftsman apartment can sleep 6 guests, has 2 bedrooms and 1 bedroom. The decor is calming and inviting with cool grays and teals with pops of sunshine yellow. It has a full kitchen with countertop seating in case you want to do some cooking, or just have a place to enjoy your coffee. It is located in a historic district of Long Beach just 10 blocks from downtown. Stroll through the neighborhood to take in all the vintage architecture, or take a walk or short Lyft to Downtown Long Beach for more excitement. Amenities include self-check-in, one parking spot for a compact car, Wifi, TV, coffee maker, hairdryer, and more.
With a great location and walking distance to awesome bars and restaurants, this apartment is a standout for sure. The decor is urban and cool but still very inviting, with accents of reds and magenta, and different textures like exposed brick and stainless steel. You can make fast friends in the backyard which is shared with other units. The apartment is near Starbucks and Subway, and only a short walk to Pine Avenue that has a wide selection of dining options. There is nearby permit parking and the Convention Center is within walking distance as well. Amenities include self-check-in, a full kitchen, washer and dryer, Wifi, TV, bath essentials, and blankets and pillows.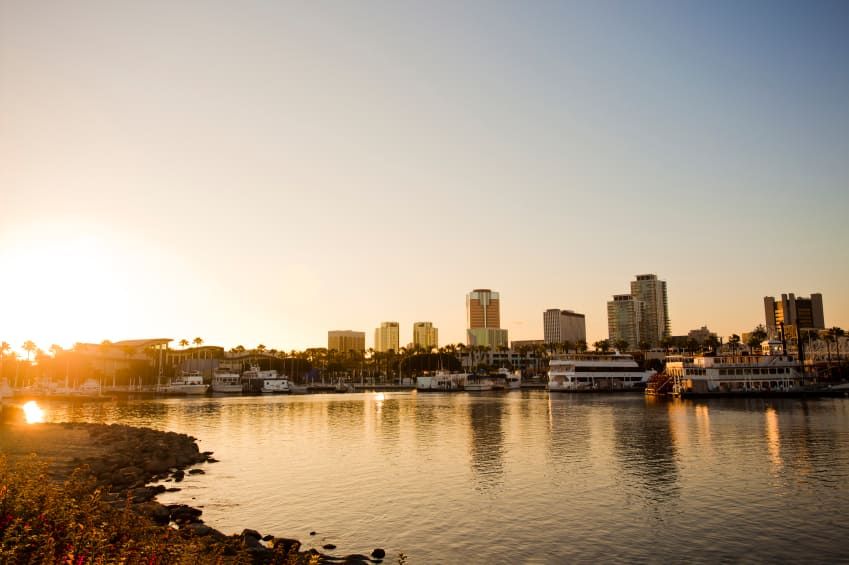 Location is the stand-out for this Airbnb rental. It's located right on Ocean Ave. so you can easily walk to the beach or walk downtown. After you're done with your activities for the day enjoying all of our Long Beach attractions, you can have a relaxing evening in, watch a movie on the 55" TV, take a swim in the shared pool, cook dinner on the BBQ, or get a workout in at the gym. The unit can sleep 5 guests, has 2 bedrooms, and 2 bathrooms. It's also family friendly giving you access to a Pack 'n Play travel crib, high chair, and bathtub.
You'll feel like you are staying in an interior design magazine at this gorgeously decorated home near the Queen Mary. The showstopper is the dramatic triangular wood-framed picture window, but the oversized leather sofa, art, and colorful rugs that full the Spanish-style home are stunning as well. The house can sleep 6 guests, has 3 bedrooms, and 3 bathrooms. Outside they have a plunge pool for you to cool off in, a sunny patio to relax on, and a fire pit to gather and enjoy each other's company. Shops and restaurants are 5-6 blocks away, so you technically could walk, but renting a bike or using a ride-share service would be much faster.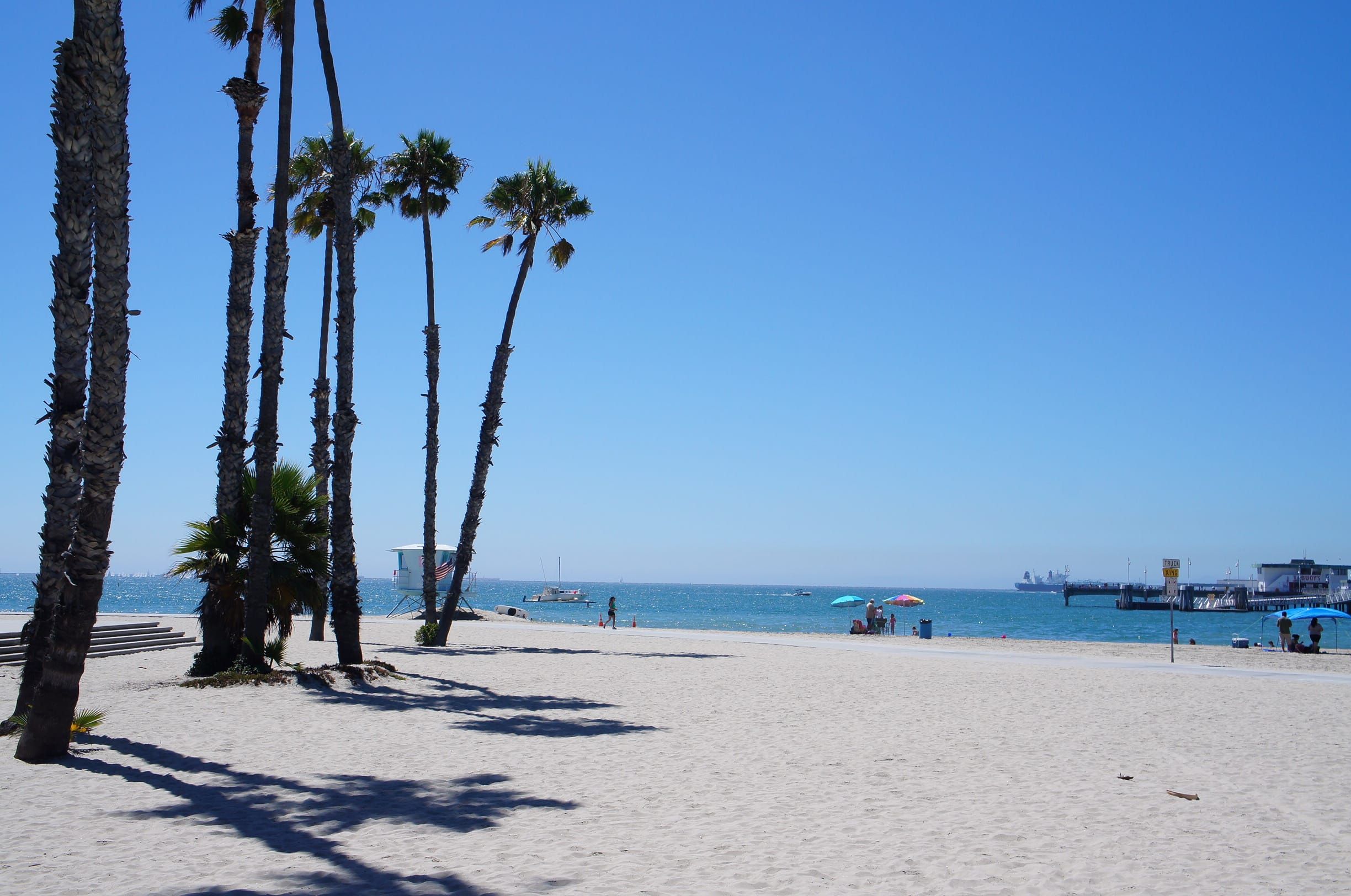 Located in Belmont Shore, the beachy vibe of this rental is really fun and unique. You can easily walk to the beach from the prime waterfront apartment that also has a secluded yard. The interior is decorated with sea-inspired accessories, and beachy blue and teal accents. The wall of windows in the living room gives the space some really nice natural light and a spacious airy feel. The apartment sleeps 4, has 1 bedroom, and 1 bathroom. Other amenities include self-check-in, a full kitchen, washer and dryer, Wifi, TV, and a coffee maker.