The Ins and Outs of Gray Paint
Grays can evoke a range of feelings in a room from soft and cozy to bold and elegant. Yet it is also one of the most intimidating colors to use in a home. With so many different shades, it is extremely important that you find the right gray for your home. Yet have no fear, we have the perfect guide for all of the ins and outs of gray paint.
Recognize Undertones
Gray, like any other color, is not just made up of one shade. There are dozens of different shades of grays with various undertones. Learning about the different tones will help you be able to choose the right shade of gray for your space.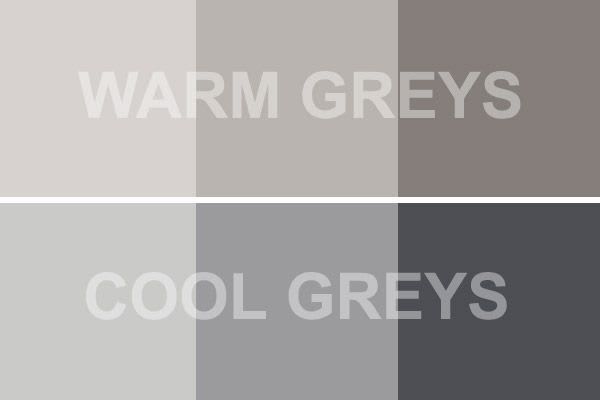 Warm Grays
Warm grays have a reputation for being warm and inviting. These grays generally have a tan, beige, or yellow undertone. They emit feelings of comfort and coziness. "Greige," a color that is a mix of gray and beige, also falls into this category. Greige is a good choice for people who want gray tones, but aren't fully ready to commit to a true gray.
Cool Grays
Cool grays tend to have undertones of blue, purple, and green. Some like to compare these shades like darkening clouds before a storm. Though not as cozy and inviting as the warmer grays, these tones reflect peaceful tranquility and sophistication.
Assess the Room
The best way to determine which shade of gray to use, is to look around the room at what is already there. Take into account the pre-existing color palette of your room - is your furniture warmer or cooler? This will give you a direction into which undertone to look for in your gray paint. Also, there are usually a few shades of gray already existing in the room. This includes grays in the carpeting, countertops, and fireplaces. Unless you are doing a full-blown remodel, make sure your gray paint compliments these other grays.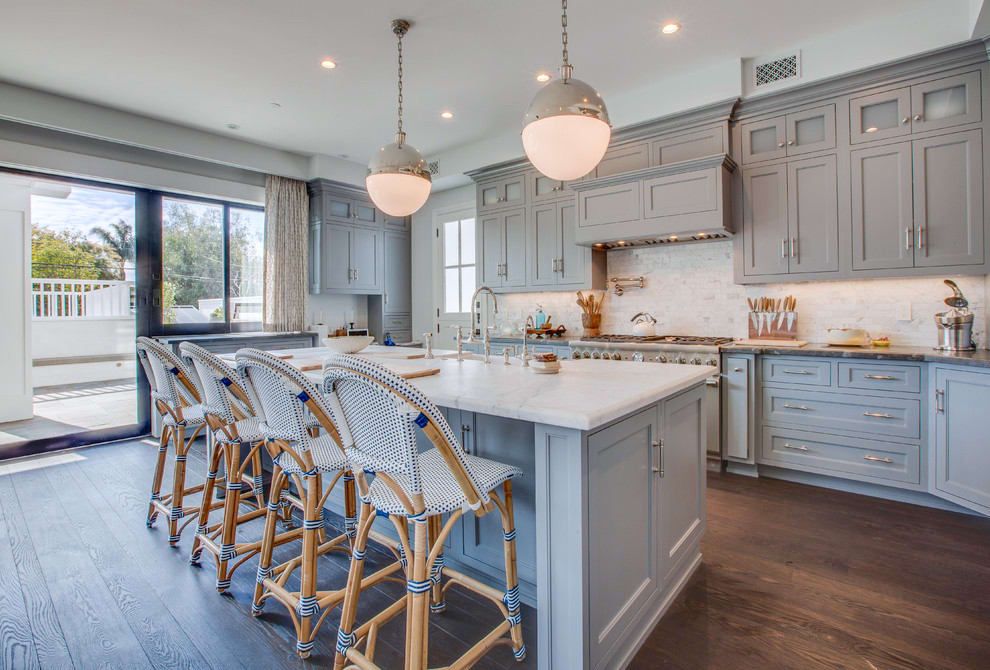 Look at the Lighting
Lighting makes a huge difference with paint, and especially with grays. Avoid cool grays in a room with little or no natural light, as this can make the room feel chilly and dark. In rooms with high amounts of sunlight, the cool grays can hold their own. Warm grays tend to work in a much wider variety of sunlight.
Artificial light, such as lamps, can change the feel of gray paint as well. Depending on the type of light bulbs you use, the warmer or cooler tone of the light bulbs can alter the tone of the gray paint. When testing out your color choices, make sure to check how the gray looks at all times of day and in all light sources before deciding if it's the right shade.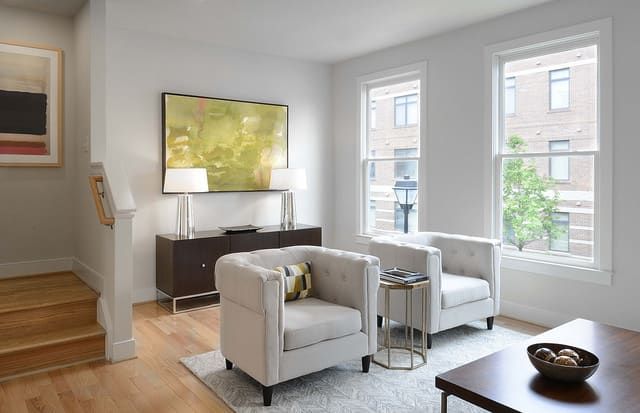 Balance with other Colors and Textures
Remember that gray is a neutral. Unless you're going for a super-modern or industrial look, it is important to incorporate other colors and textures into your space. One place to start is the texture of the paint itself. With gray paint, avoid using gloss or high-shine paint on the wall, as it can resemble industrial metal. Use an eggshell or matte finish instead.
In the rest of the room, bring textures in using wood, furniture fabrics, and artwork. Pair colors that compliment the gray's undertone. Cools grays look wonderful with blues and aquas, as well as black and white. Warm grays pair beautifully with reds, yellows, and other pastel colors.
Don't Be Afraid to Go Dark
Dark gray can make a huge statement in a room, as long as the room has enough light to support the dark hue. Dark grays, like charcoal and slate, are becoming an increasingly popular replacement for black. The most common places to use these dark grays are in the dining room or as accent walls in the bedroom or living room. When done right, dark grays are striking and evoke a certain elegance and sophistication.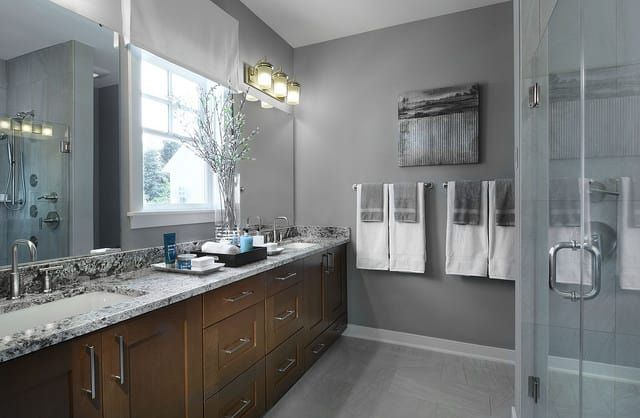 Though there are dozens of shades of gray out there, choosing one doesn't have to be overwhelming. With a little trial and error, and assessment of your space, you will be able to find the perfect shade of gray for your home.