Many people know that staging is a very important part of selling a home, and that good staging can help sellers receive higher offers and sell their home quicker, because the buyers can better imagine themselves within the space. But what a lot of people forget, is that staging a home's outdoor space is just as important as staging the inside. No matter how big or how small your outdoor space is, with the right staging, it can make a very big impact.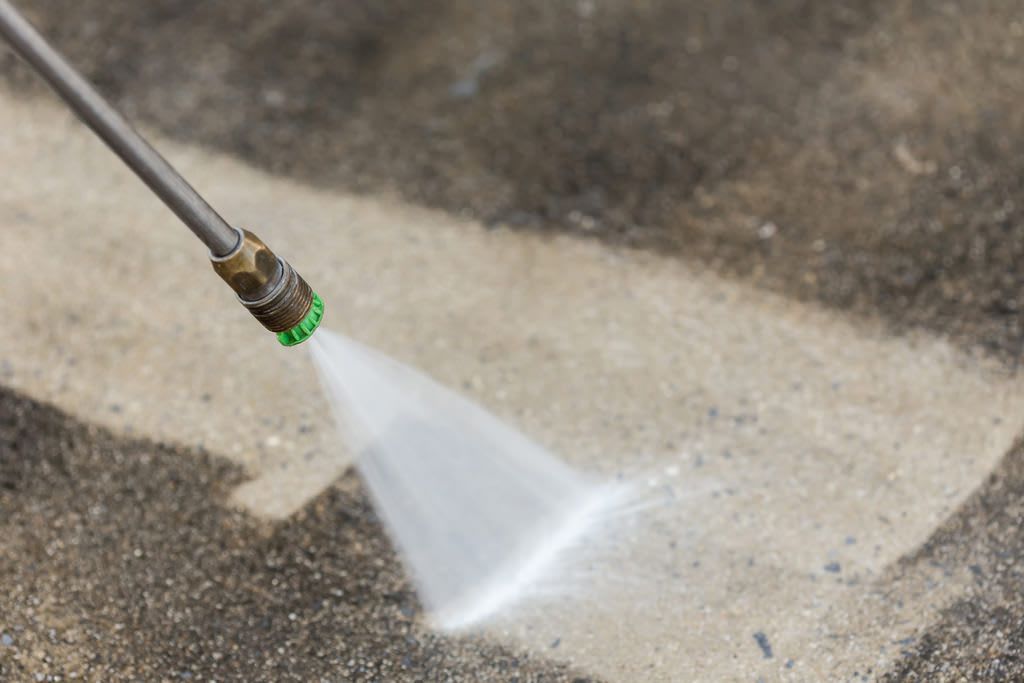 Start Clean.
Before staging, it is best to start with a clean slate. We mean this literally. Start by dusting and pressure-washing the exterior of your home. If a buyer comes by and sees dull paint, dusty light fixtures, and cobwebs, they will not see your outdoor space as a highlight of the home. A quick washing will make the exterior of your house look brand new. A fresh coat of stain on the deck can do wonders as well.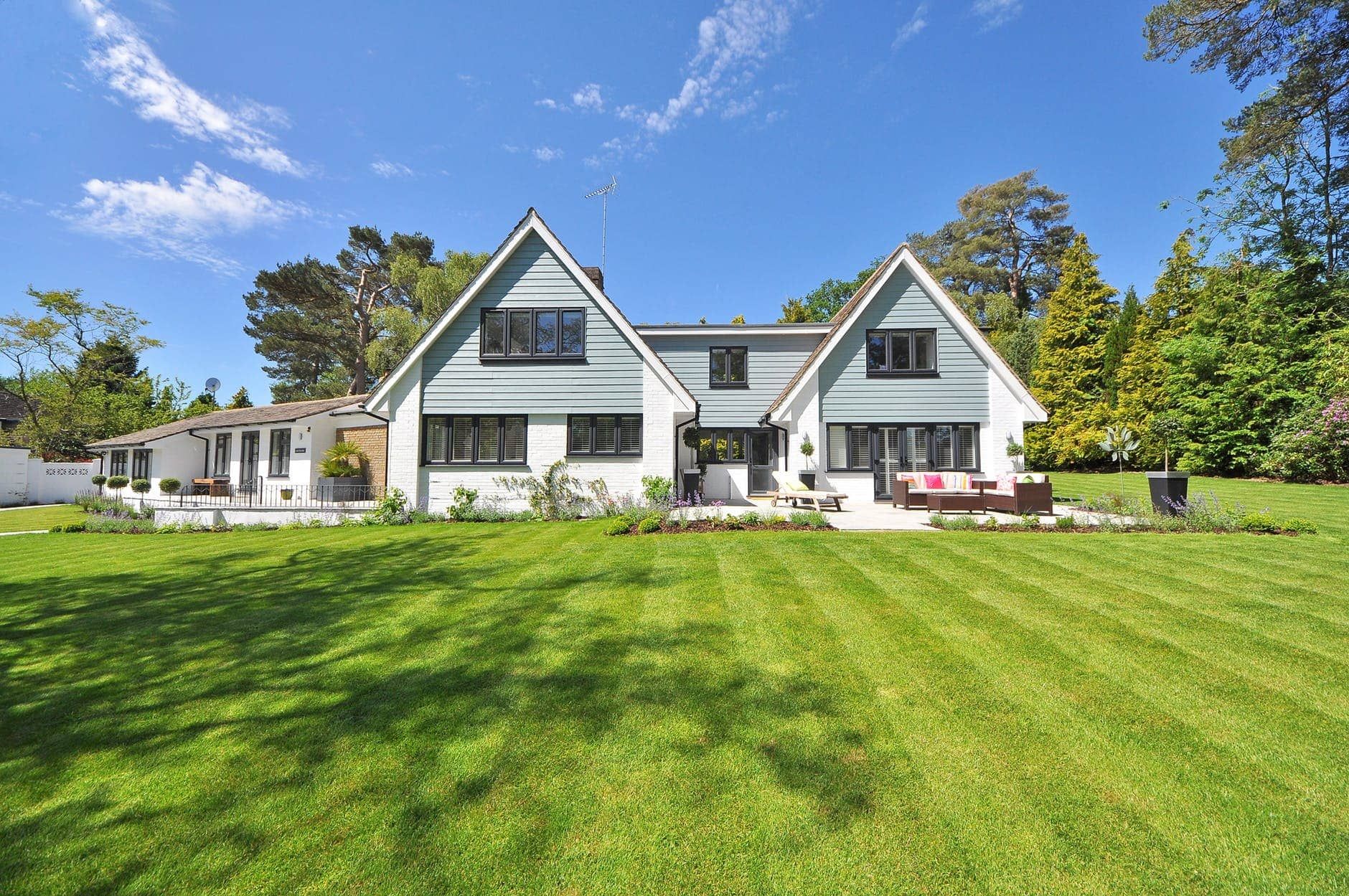 Also make sure to clean up and declutter your area. Trim trees, clean up leaves and debris, mow the grass, and attend to any small maintenance issues like patching cracks in the sidewalk and cleaning the gutters. Store all lawn equipments and toys away while the house is on the market, as well as any lawn ornaments and quirky decorations. While they may be perfect for your taste, they may not suit the buyer's taste. The goal is to draw attention to your outdoor space, not your decorations.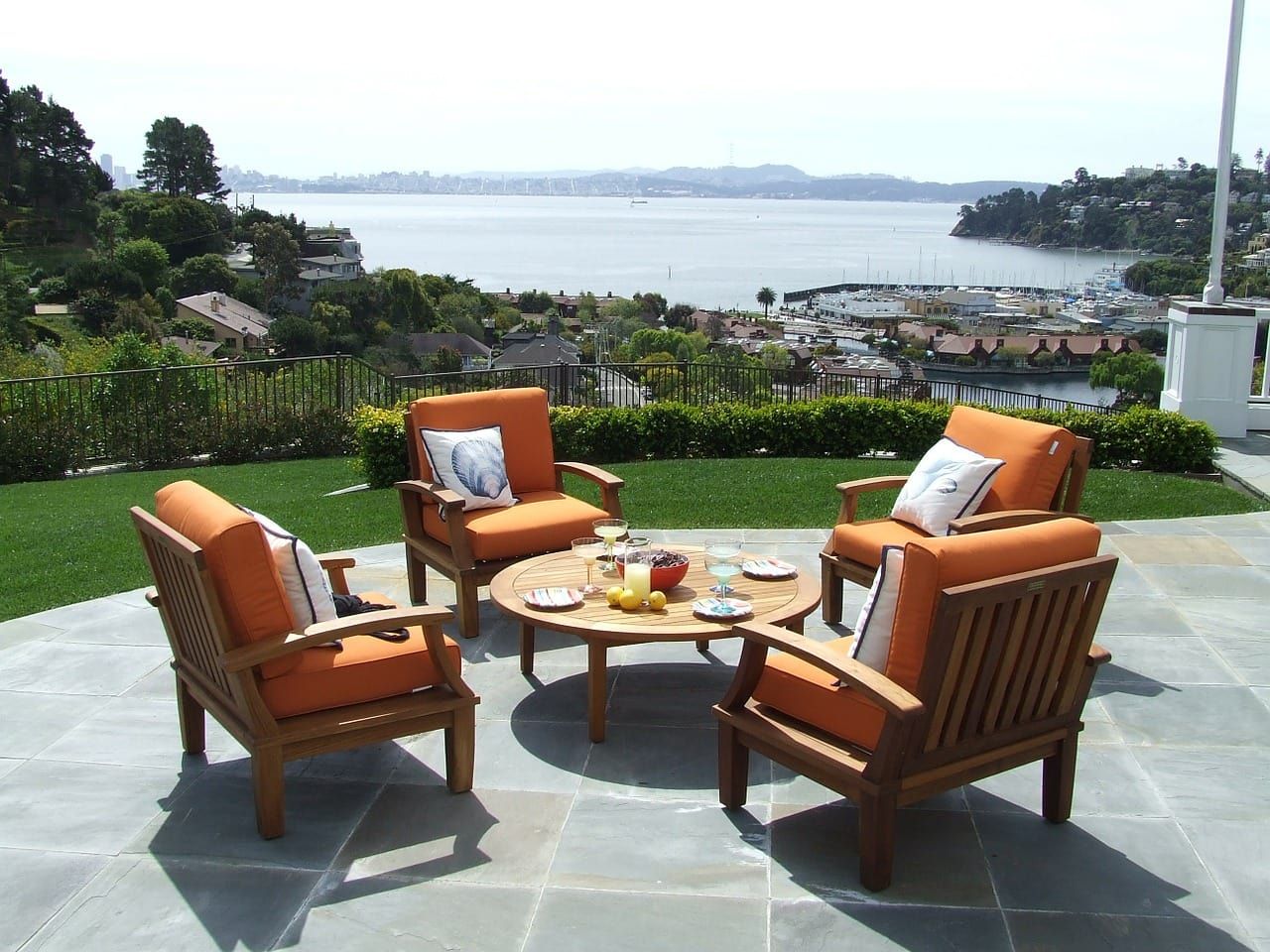 Have Designated Spaces.
A lot of times, buyers will see an outdoor space and have no idea what to do with it. Create designated spaces within your yard to highlight the possibilities and potential of the space. The type of areas you can create will of course depend on what type of outdoor space you have, but there are many possibilities to show off any sized space.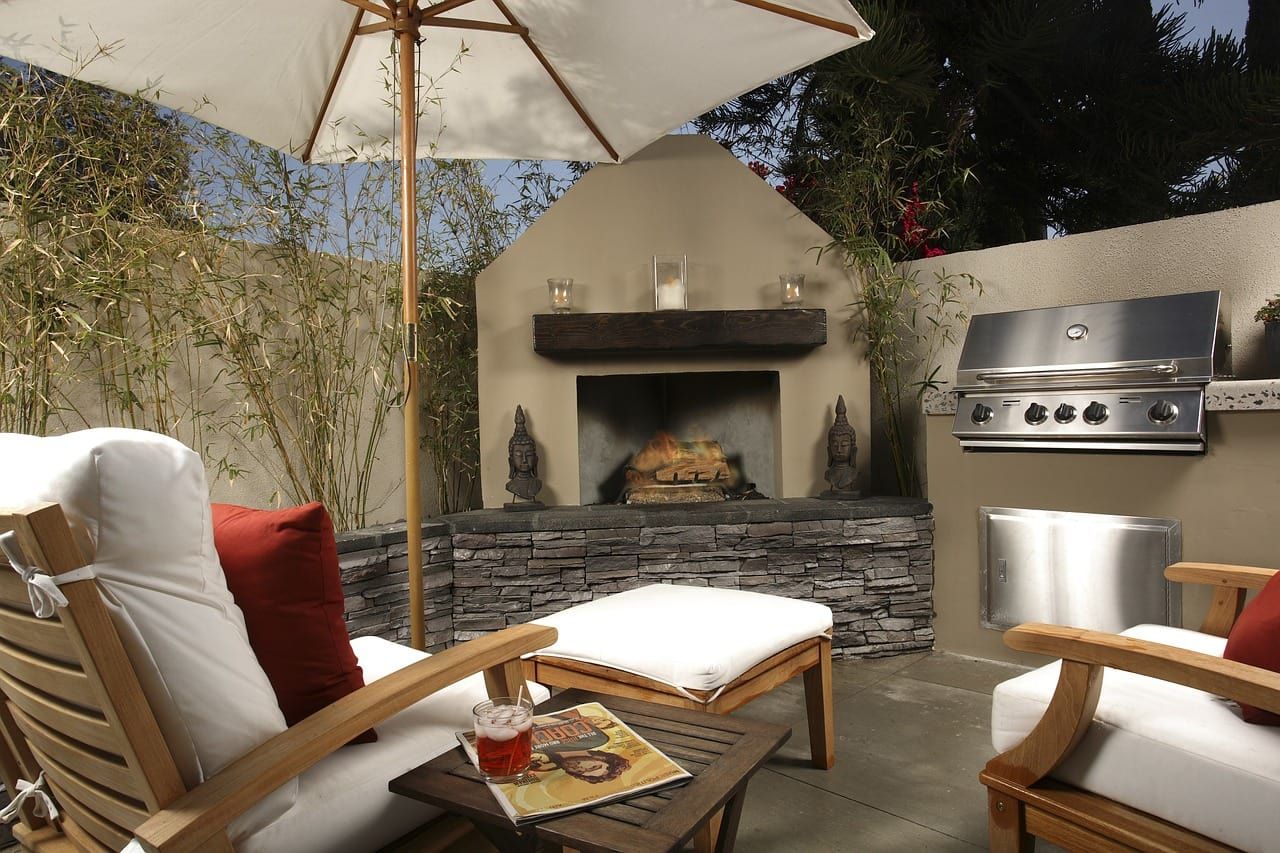 Show the patio as an extension of the living areas with comfy chairs and tables. Have a designated lounge area around a central focal point like a quaint coffee table or a fire pit. An umbrella to create shade will show the functionality even during the hot summer months.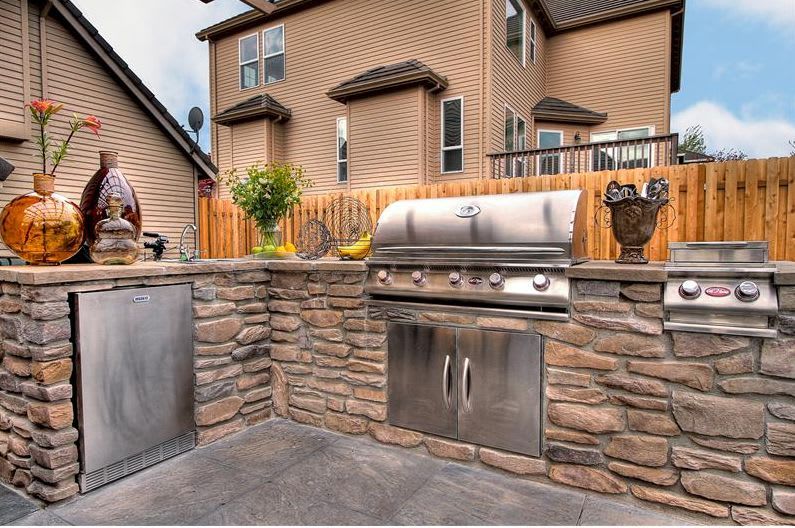 If you have an outdoor kitchen or grill - show it off! These days, an outdoor kitchen is highly desirable, and a recent report by the National Association of Home Builders found that outdoor kitchens add 130 percent to a home's value. Make it the highlight of the "dining" area and showcase its potential for entertaining.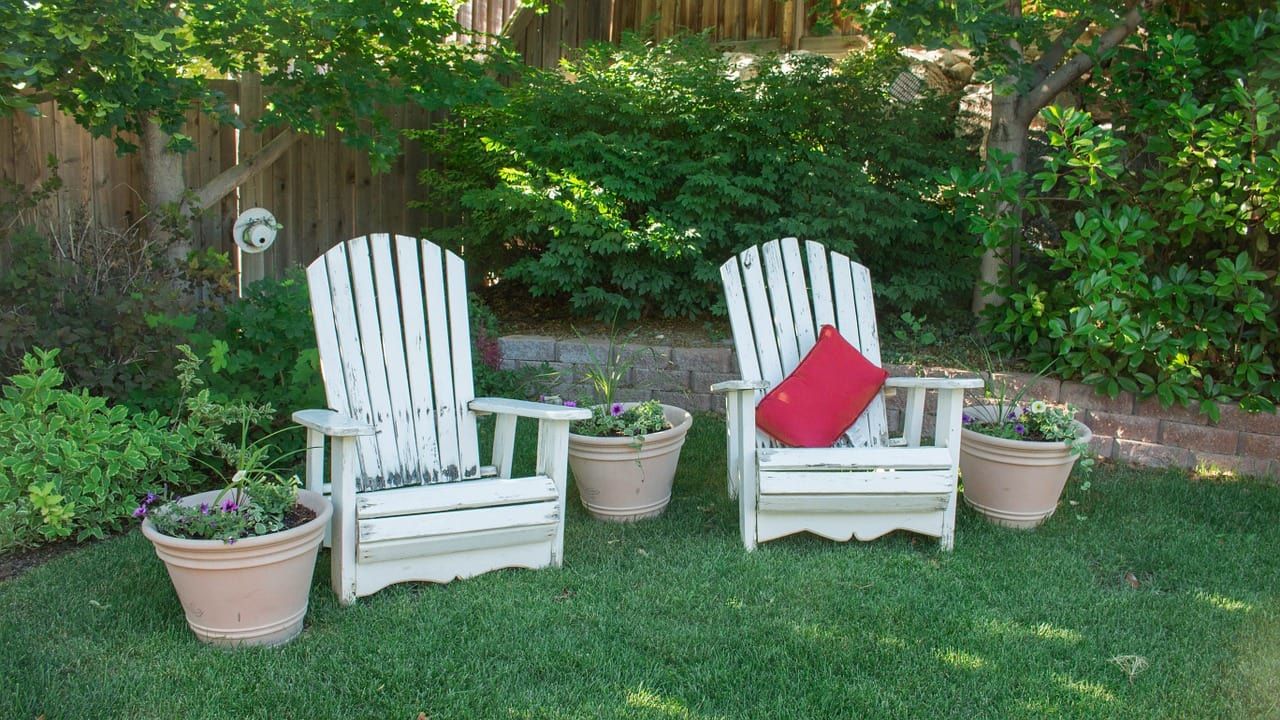 Create a garden area or a personal space with a quiet, "retreat" type vibe. Place a bench near bird feeders or a stone walkway leading to a pretty water feature. This area should feel a bit secluded - a place where homeowners can go to relax and escape the hustle and bustle of life.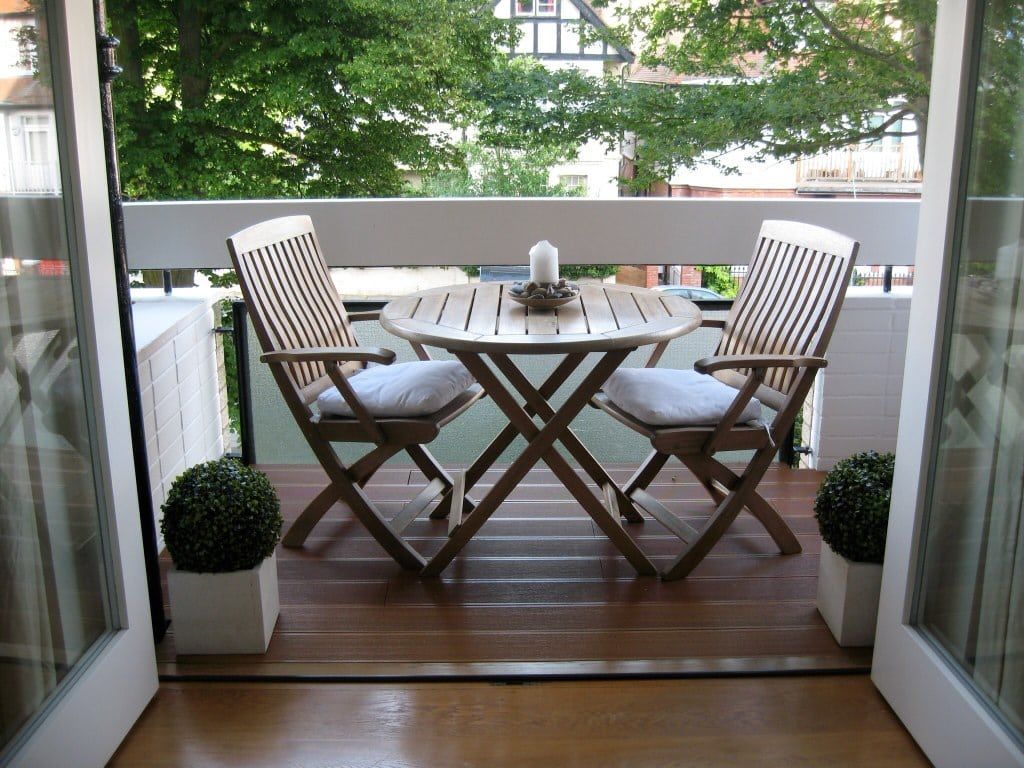 If you have just a small balcony, you can still create the effect of a designated space. Put a small bistro table on the balcony with a few chairs. Add a small umbrella or some string lights, and suddenly buyers will envision themselves enjoying their morning coffee or a romantic dinner outside.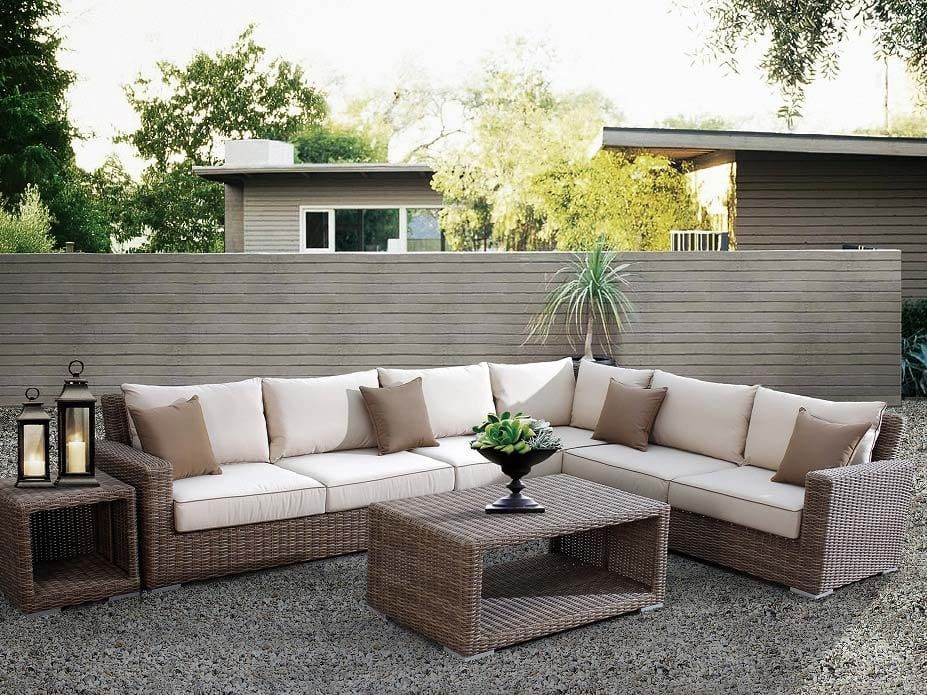 Think Neutrals.
When it comes to the type of outdoor furniture to use, think neutrals. While your own personal style may be bright and colorful, or bold and graphic, remember that not everyone has the same tastes. Even a good staging arrangement may turn buyers off if the color choices are too bold. Choose colors that connect with nature, such as brown, tan, white, soft blues, and grays. If you want to add a splash of color, do so with accent pillows or a rug. It will add the color you desire while still keeping the space simple. Doing this will help buyers envision their own styles and design ideas for the space without focusing too much on yours.
Go Green.
Plants and landscaping are very important when creating an attractive outdoor space. If you have flower beds, make sure they are attended to. Pull out any weeds, remove any dead flowers, and plant new ones that look fresh and vibrant. Soften up hard spaces with potted plants, especially near the seating areas. White flowers are beautiful and clean looking, while bold colors create a more "fun" feeling.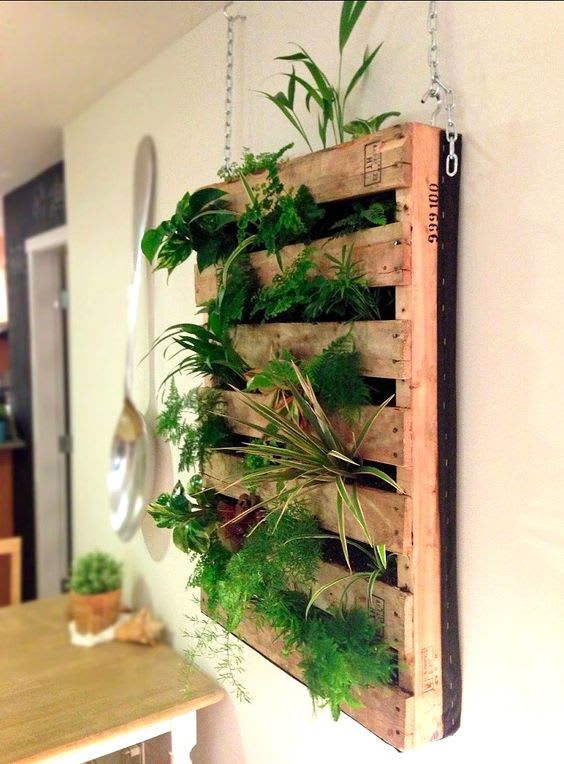 For smaller spaces, consider a wall of succulents or hanging baskets. Not only are they trendy, but they are beautiful and easy to tend to for future buyers -that is, if you do not plan on taking the plants with you when you move.
Light it Up.
Remember that outdoor spaces are not just used during the daytime. Buyers want a space where they can envision throwing a party or just simply enjoying a pleasant summer evening. If you have a seating area, make sure there is adequate lighting to enjoy a meal, whether that comes in the form of overhead lighting or lantern-style lights mounted to the wall. For the lounge area, consider string lights for a simple but fun light source. If you want a more romantic touch, candles (real or fake) in pretty jars will create the perfect effect.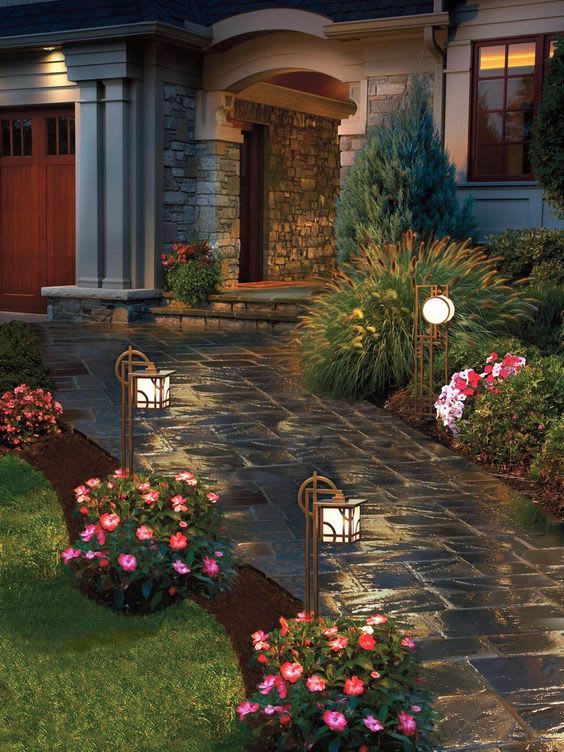 Remember to also light any pathways you have, so guests will be able to navigate your yard safely and easily in the dark.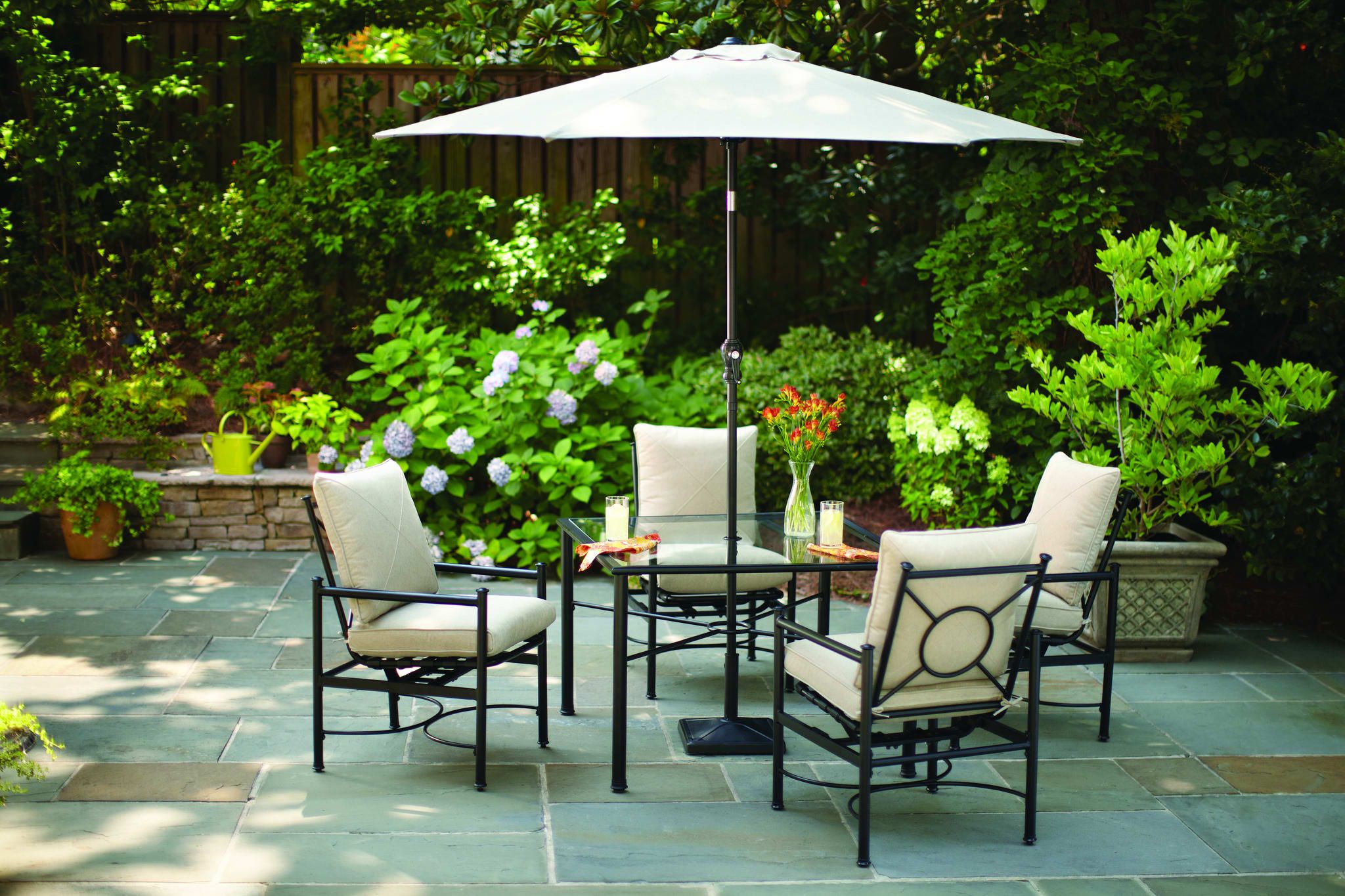 Create a Vision.
Homebuyers want a space that catches their attention and makes them feel at home right away. Once you have all of the main elements in place, it is very easy to create the final home-y and relaxing touches your space needs. Drape an afghan over the back of the outdoor sofa or place a pitcher of lemonade on the table. Hang grilling tools near the grill to help the buyers envision grilling the perfect steak on a summer evening. Place a new doormat by the back door to make it just as inviting as the front door. Send subtle messages to the buyers to help them see their space as their own.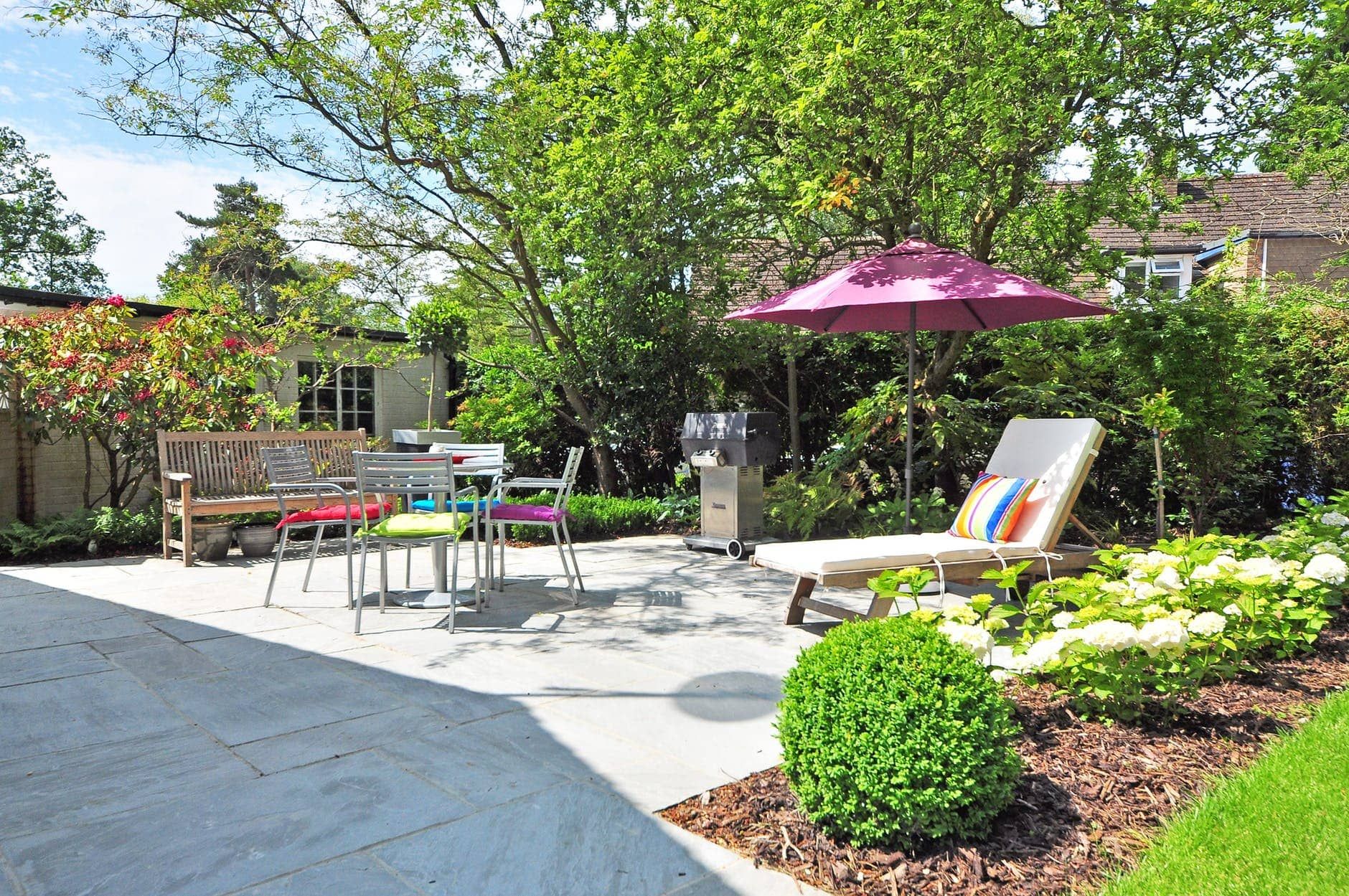 One Last Reminder.
The best tip to keep in mind when staging your outdoor space is to put yourself in the buyer's shoes. Think about what kind of impression your home's exterior makes to someone who is seeing it for the first time. Does it appeal to the largest number of people? Does it show off the possibilities of the space? Is it a space that people could envision themselves in? If so, your outdoor space will be a huge selling point in your home. Again, even a small balcony in a city condo can make a huge impact to buyers with just a few simple touches.