Plan For Your Pool Home Now
What to Look for in a Home with a Pool
Owning a home with a pool means you have a great spot for exercise and relaxation -- and of course pool parties. If you're planning to spend the summer lounging by your pool in Long Beach or Lakewood, then now's a great time to get started.
There's less demand for pool homes early in the year than there is once spring and summer hits, so you may have more choices and negotiating power if you start early.
It usually makes financial sense to buy a home with a pool rather than add a pool. Finding the right pool home can sometimes take a while, which is why we suggest you get started now if you'd like to have a pool home by this summer.
Pool homes come in many different price ranges. Pool homes in Long Beach, Lakewood, and surrounding communities start at about $650,000 and go up to more than $7 million.
Cost of a Pool Versus Value of a Pool
Want to add a pool to your existing home? This investment in your property can have a positive impact if you live in a higher end neighborhood and most of your neighbors have pools and if your yard is large enough to accommodate a pool and still have some yard left over for play or gardening.
The price for a standard pool starts at about $50,000. When you add in details like safety fences, waterfalls, LED lighting, automated cleaning system, landscaping, heating, and perhaps a spa, you could easily approach run into six figures. Costs will also depend on the type of pool you choose. Shotcrete is the most popular in-ground pool material because it's much stronger and much less temperamental during the installation process.
Your home's value can increase because you have a pool. However, there are two things to consider before digging up your backyard: what does it cost you to maintain the pool and what benefits do you get out of it? You'll get your money out of this investment if it's thoughtfully designed.
Pool Options
Saltwater Versus Chlorine
While chlorine pools are more common, saltwater pools are also an option. Though both types use chlorine to maintain sanitation, saltwater pools produce their own chlorine via a salt water generator and thus require less maintenance. If you have a chlorine pool, you will have to regularly add chlorine tablets or powder and monitor the pH levels. In general, chlorine pools tend to require more time and money to maintain, whereas saltwater pools are mostly self-sustaining but the upfront cost of buying a saltwater generator is expensive.
When choosing between a saltwater or chlorine pool, the main difference is that a saltwater pool has fewer chemicals (you won't experience the red, itchy eyes that sometimes results from a chlorine pool) and doesn't require constant upkeep. Alternatively, technology to install and operate chlorine pools has been around for awhile and is considered the easiest, safest alternative. Chlorine pools are also much more affordable to install.
Shape & Style
Arguably, picking the shape and style of your pool is the best part, but it can also be a tough decision. You can choose from a variety of styles including Traditional, Tropical, Mediterranean, and Modern. In addition to the style, pools today come in many shapes and sizes. If you want to use your pool for exercise, consider a rectangle lap pool. If you plan to use your pool mostly for relaxing and entertaining, an infinity pool may be for you. Pools are also a great way to add to the overall appearance of your home and perimeter-overflow pools are especially stylish.
What Does It Cost To Maintain A Pool?
Before you either add a pool or buy a pool home, consider the maintenance. Will you handle it yourself or hire someone? In a recent survey, homeadvisor.com determined that on average, it costs hundreds of dollars a month to heat and maintain a home pool. The cost of maintenance varies depending on the type of pool you have and if you plan to do the work yourself or hire someone. However, if not properly taken care of, pools will become unsightly and unsanitary.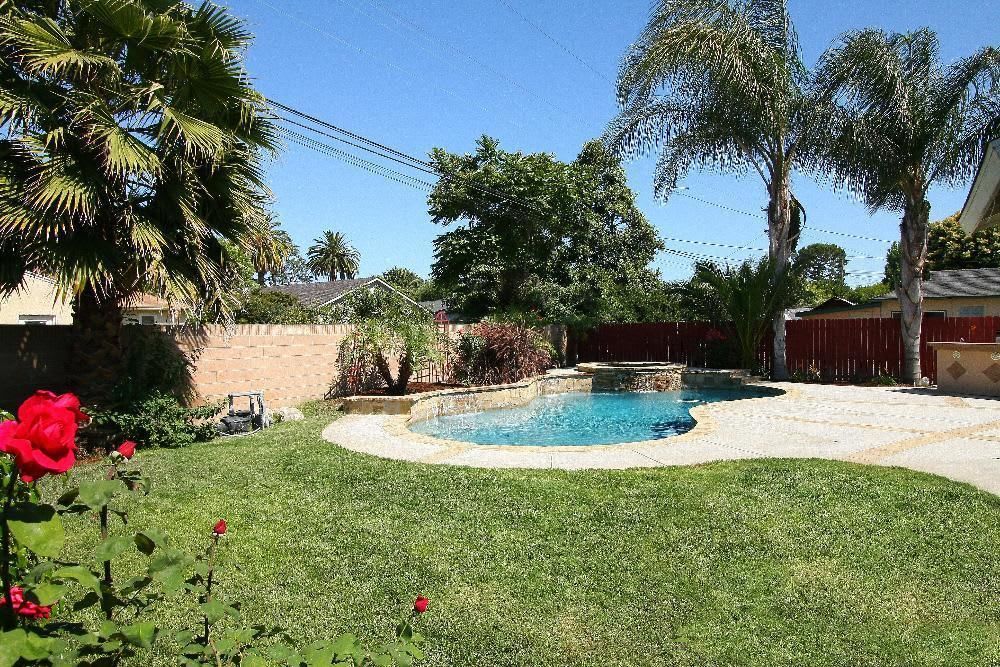 If you're looking for a local pool home, check out active listings Long Beach pool homes for sale or Lakewood pool homes for sale.
We'd love to help you find your dream home with a pool! For more information, please contact us and we'd be happy to help you get started.