Long Beach Guide for Special Occasion Dining
We often get asked for suggestions on where is the the best place to eat in Long Beach for a special occasion. Here's our list of preferred local establishments for birthdays, anniversaries, graduations, baby showers, and reunions. We hope you have a fun and relaxing time on your special day!
Nick's on 2nd: A Belmont Shore steakhouse with outdoor seating. This popular brunch spot has an amazing savory waffle benedict, chilaquiles, and Bloody Mary.
Address: 4901 E. 2nd St.
Phone: 562-856-9000
Website: nicksrestaurants.com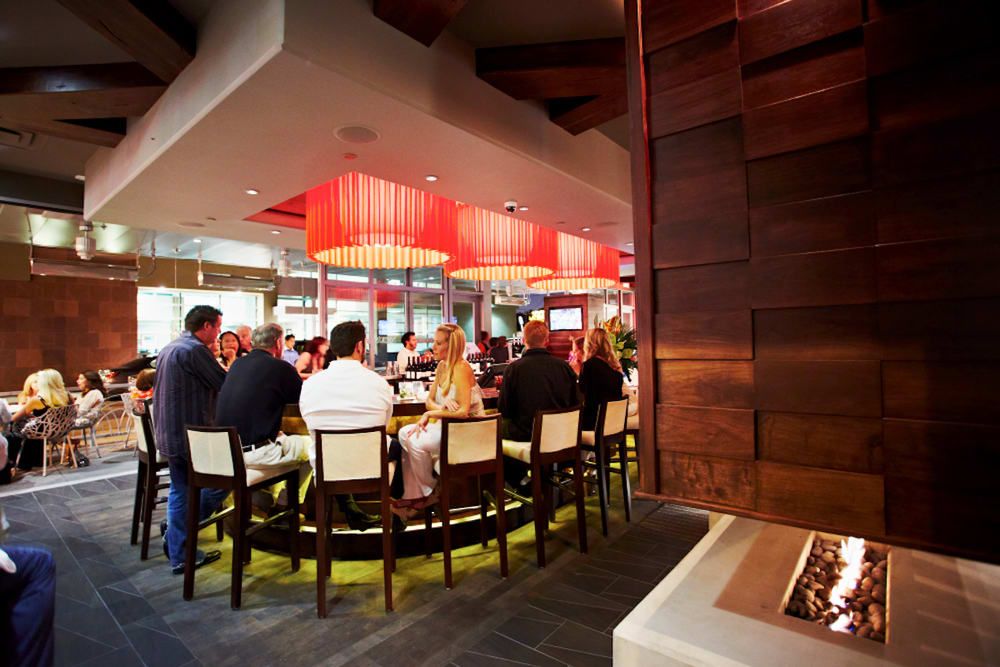 The Federal Bar: Built in a former bank, this classy restaurant has high ceilings and a great bar. There is also a speakeasy with live music in the vault downstairs.
Address: 102 Pine Ave.
Phone: 562-435-2000
Website: thefederalbar.com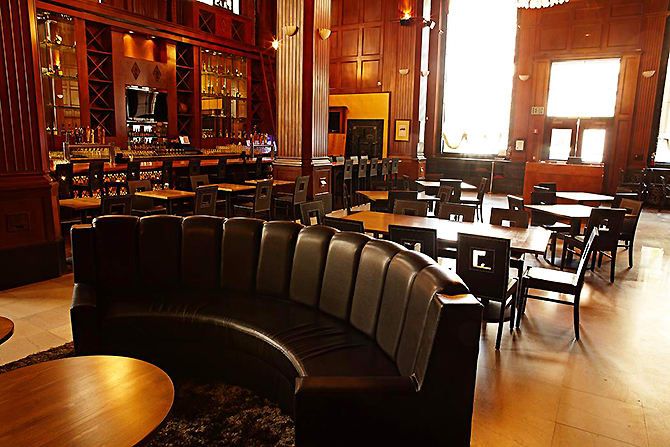 L'Opera: This high-end Italian restaurant gets good reviews for food, service, and setting. Some of the highlights are the seafood stew, short rib ravioli, and grilled New Zealand rack of lamb.
Address: 101 Pine Ave.
Phone: 562-491-0066
Website: lopera.com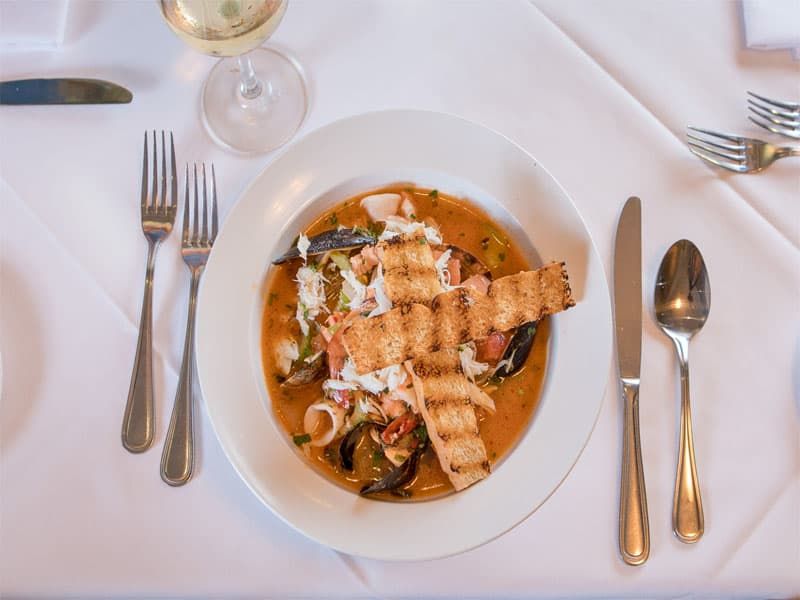 The Sky Room:. Located at the top of the Breakers, this restaurant has one of the best views in the city. Expect a traditional continental menu including oysters, Caesar salad, and filet mignon.
Address: 40 S. Locust Ave.
Phone: 562-983-2703
Website: theskyroom.com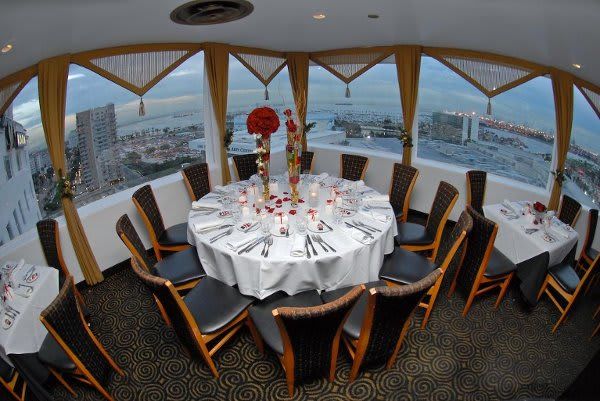 Saint & Second: Second story dining available and a trendy bar area with copper fixtures and Edison bulb lighting. If you're brunching, keep an eye out for the Lobster and Shrimp Waffle, Smoked Tri Tip, and Challah French Toast.
Address: 4828 E. 2nd St.
Phone: 562-433-4828
Website: saintandsecond.com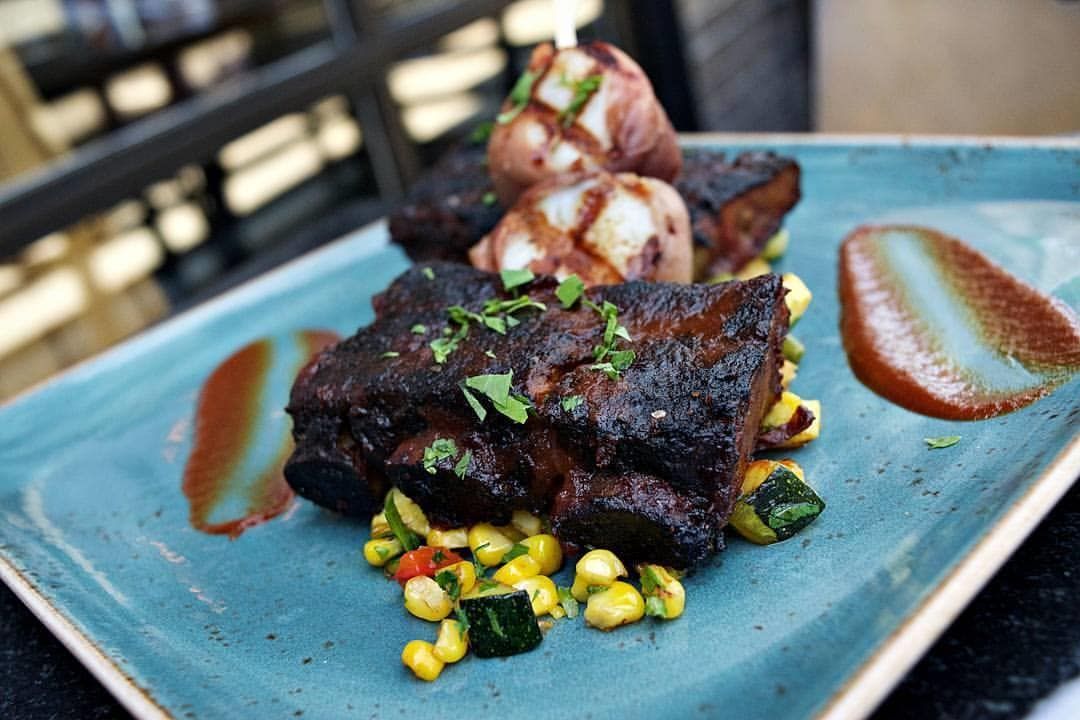 Bo-Beau kitchen + roof tap: Roof top dining with picnic style tables and a bar that lets you look down onto Pine Avenue. Don't forget to try the amazing brussels sprouts!
Address: 144 Pine Ave.
Phone: 562-983-0056
Website: www.cohnrestaurants.com/bobeaukitchenrooftap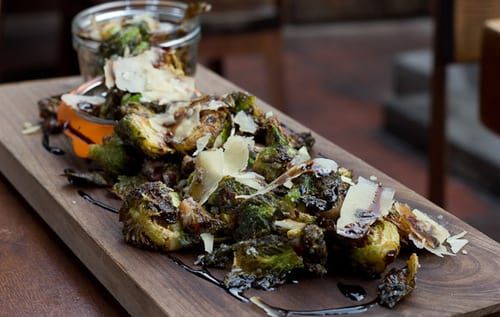 Boathouse on the Bay: Lead by Executive Chef Katsuo Nagasawa, this fine dining restaurant offers excellent steaks and seafood. There are no reservations for the marina-view patio so if you want to sit outside, you've got to show up early.
Address: 190 N. Marina Drive
Phone: 562-493-1100
Website: boathouseonthebay.com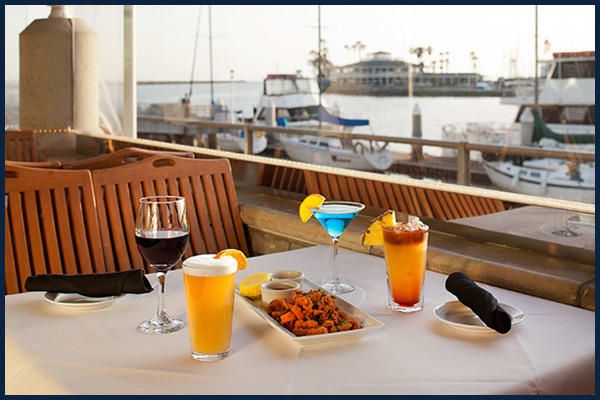 555 East American Steakhouse: A classic, old school steak restaurant in downtown with a wide variety of beef cuts.
Address: 555 E. Ocean Blvd.
Phone: 562-437-0626
Website: 555east.com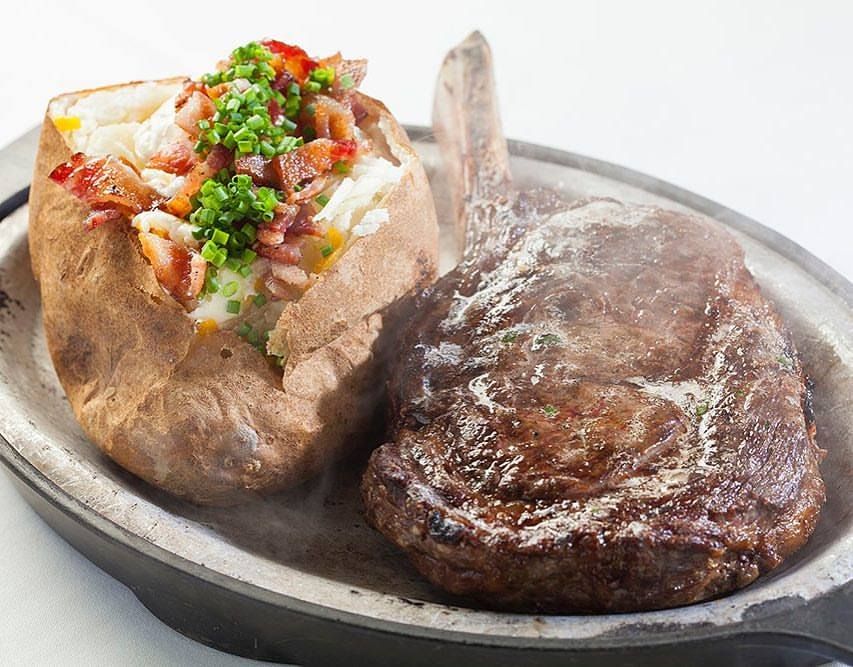 Sir Winston's Restaurant & Lounge on the Queen Mary: The restaurant looks back across the harbor to downtown and has a classic menu. You can go for drinks in the Observation Bar before dinner.
Address: 1126 Queens Hwy.
Phone: 562-499-1657
Website: queenmary.com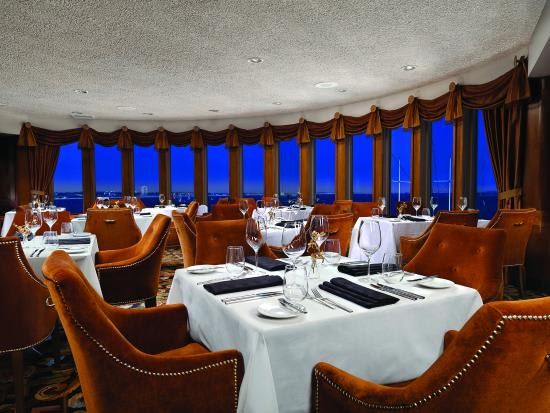 Fuego at the Hotel Maya: Another spot with a great harbor view that serves coastal cuisines of Mexico, Latin America, and South America. It also claims to have the largest selection of premium tequilas in the region.
Address: 700 Queensway Drive
Phone: 562-481-3910
Website: www.hotelmayalongbeach.com/fuego-restaurant/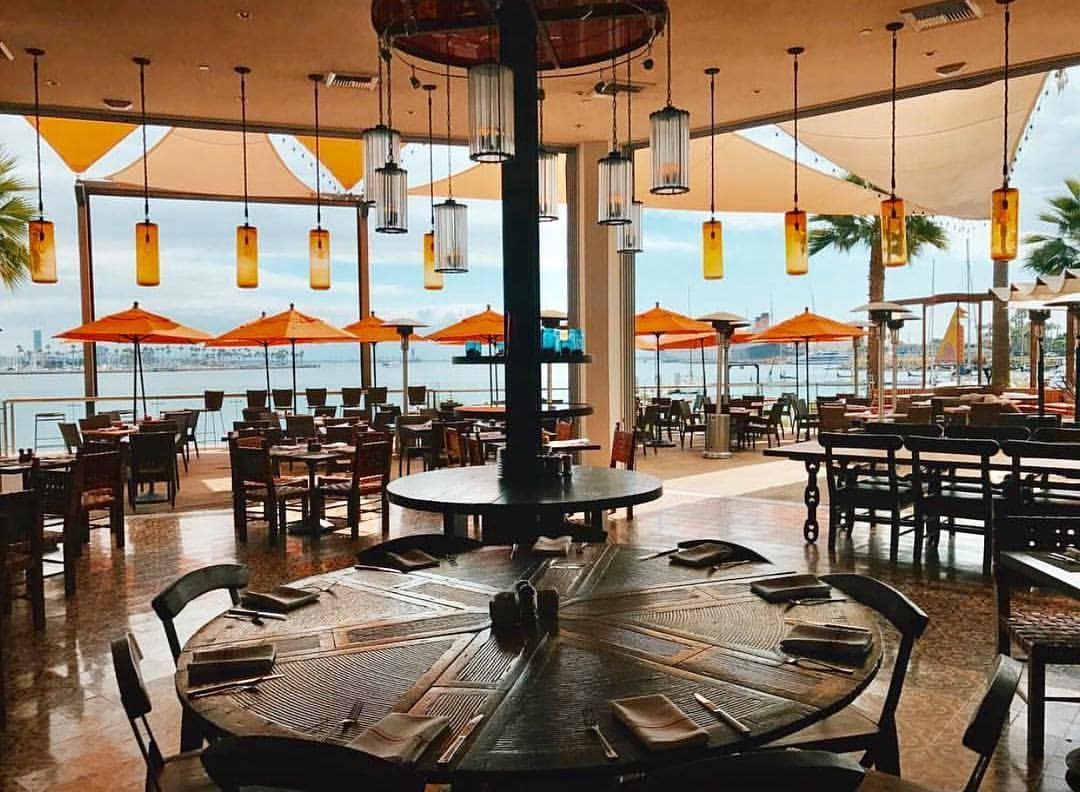 Michael's on Naples: A Naples Italian restaurant with a rooftop deck that's very nice for outdoor dining. Happy Hour is every day from 5 to 7 p.m.
Address: 5620 E. 2nd St.
Phone: 562-439-7080
Website: michaelsonnaples.com/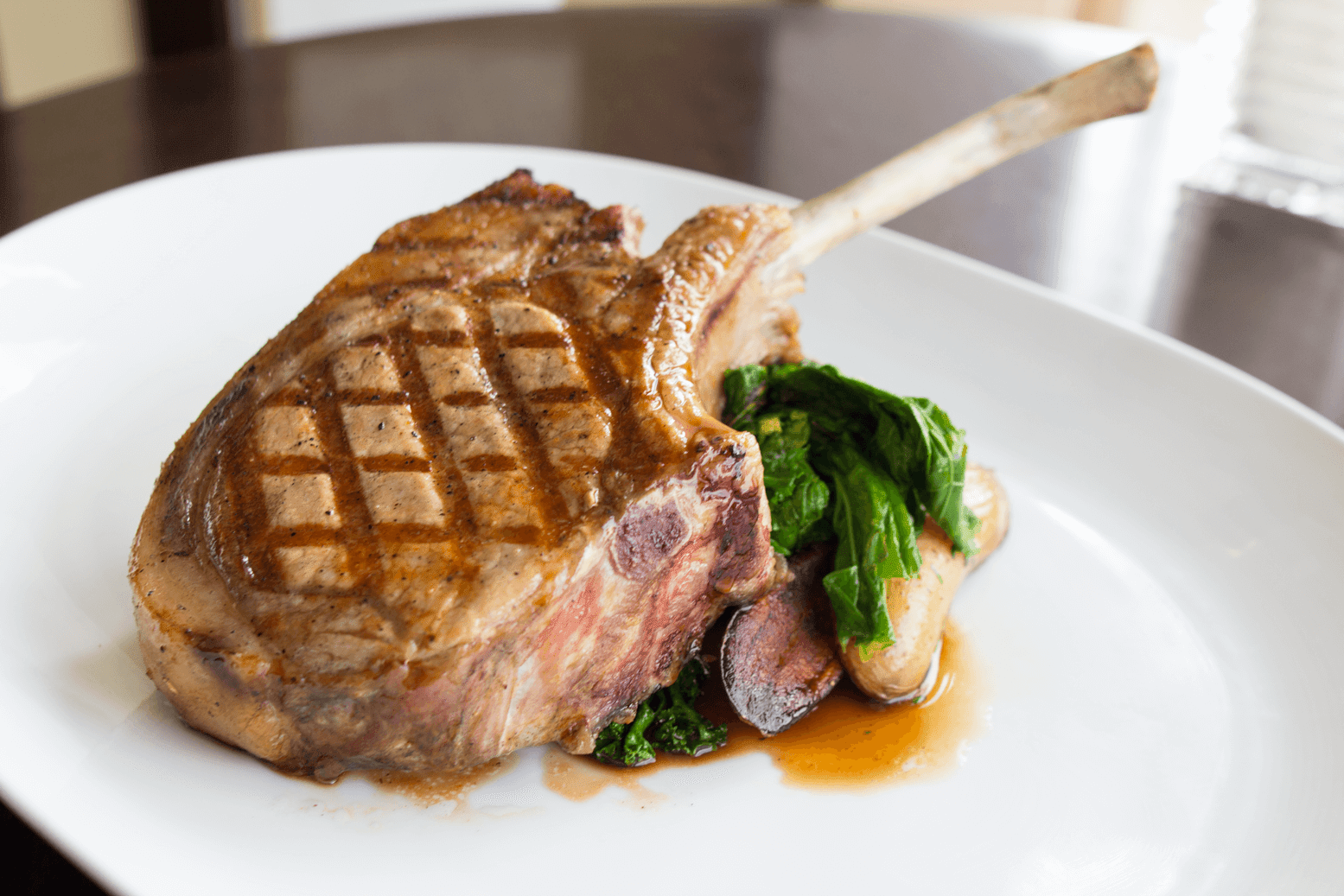 Nico's: Also located in Naples with a cozy setting that includes a bar serving delicious cocktails. They are known for steaks, seafood, and pasta.
Address: 5760 E. 2nd St.
Phone: 562-434-4479
Website: nicosrestaurant.com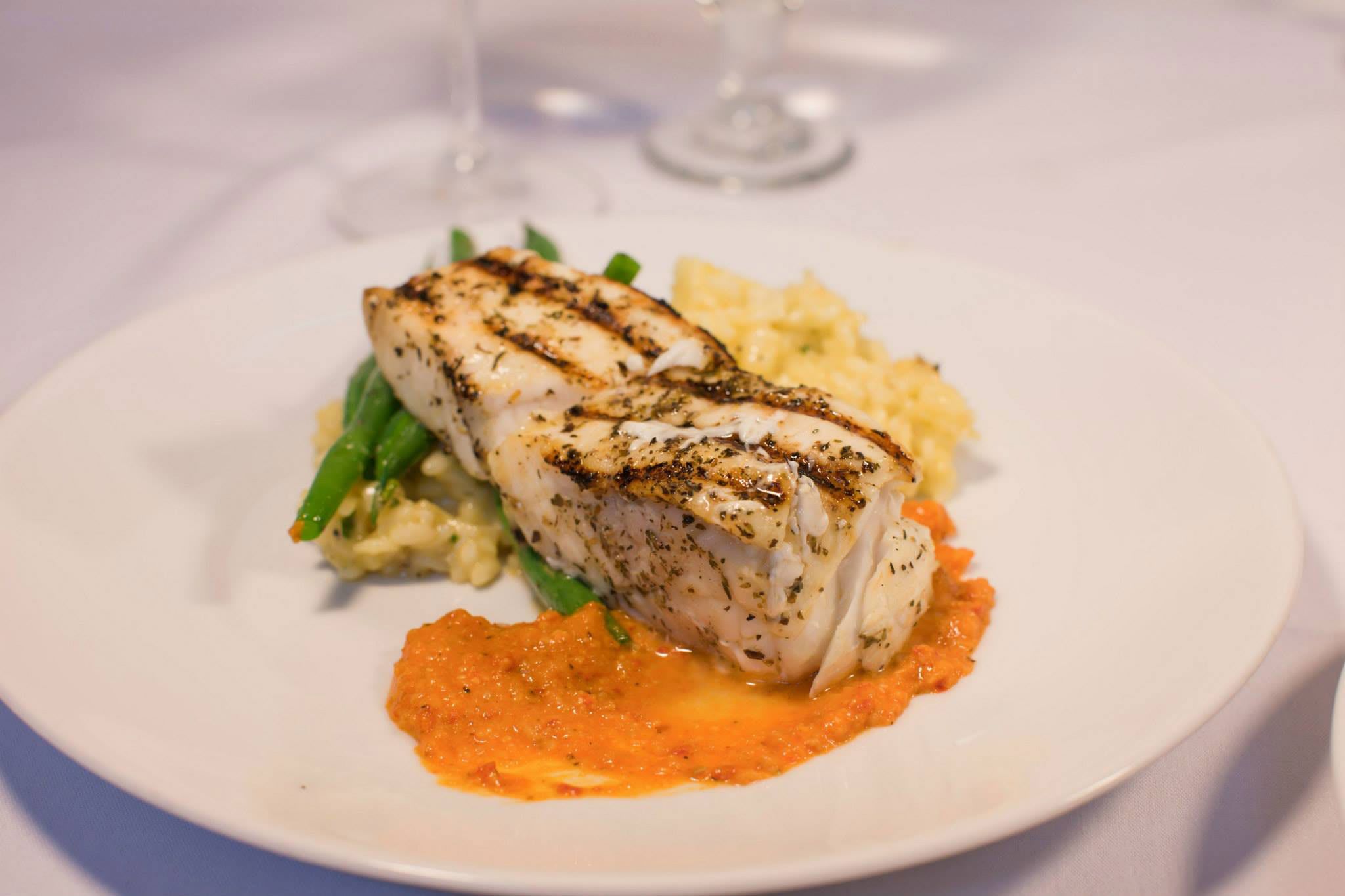 Tokyo Wako: If you're already out for the day enjoying the Pike Outlets with a large group, consider reservations for Japanese table cooking. You'll be served steak grilled in front of you and some great sushi.
Address: 310 Pine Ave.
Phone: 562-435-7600
Website: tokyo-wako.com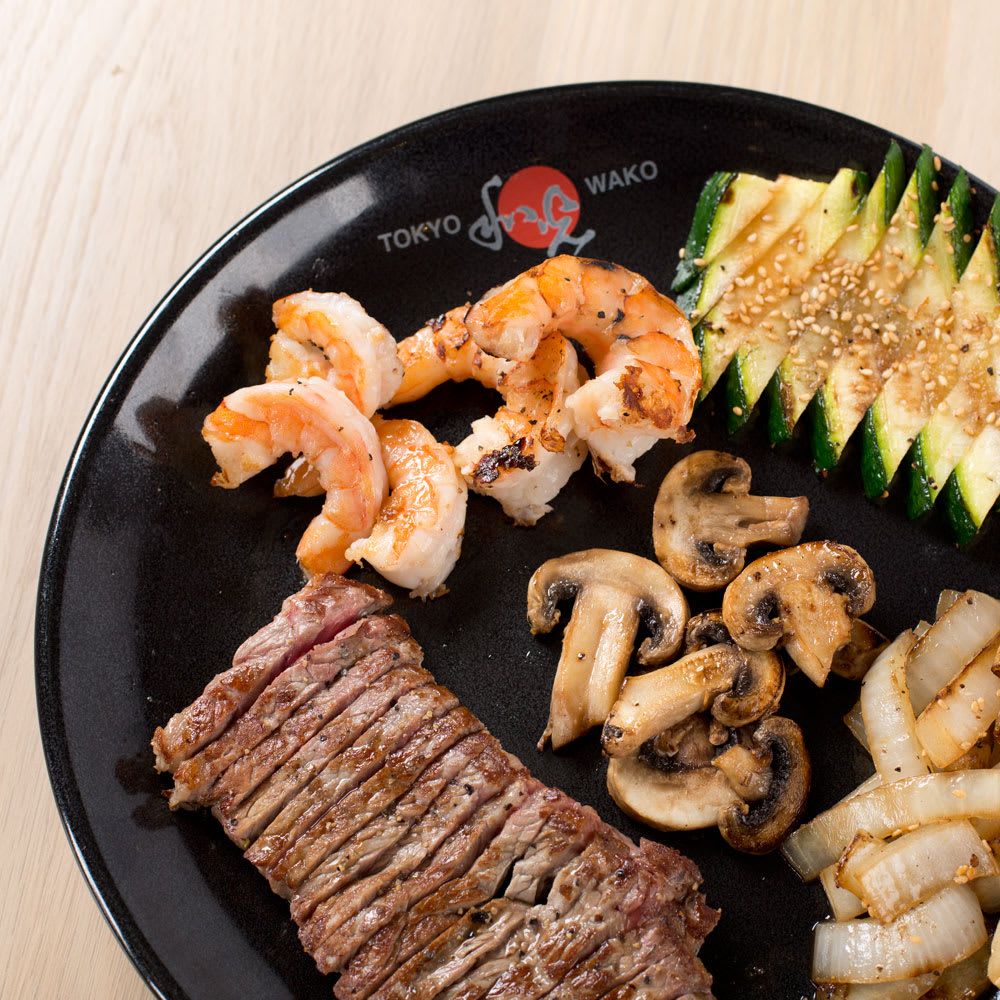 VENUES JUST OUTSIDE LONG BEACH
Delius Restaurant: This Signal Hill Eatery has a regular restaurant and an area where they serve a fixed-price menu including several courses.
Address: 2951 Cherry Ave., Signal Hill
Phone: 562-426-0694
Website: deliusrestaurant.com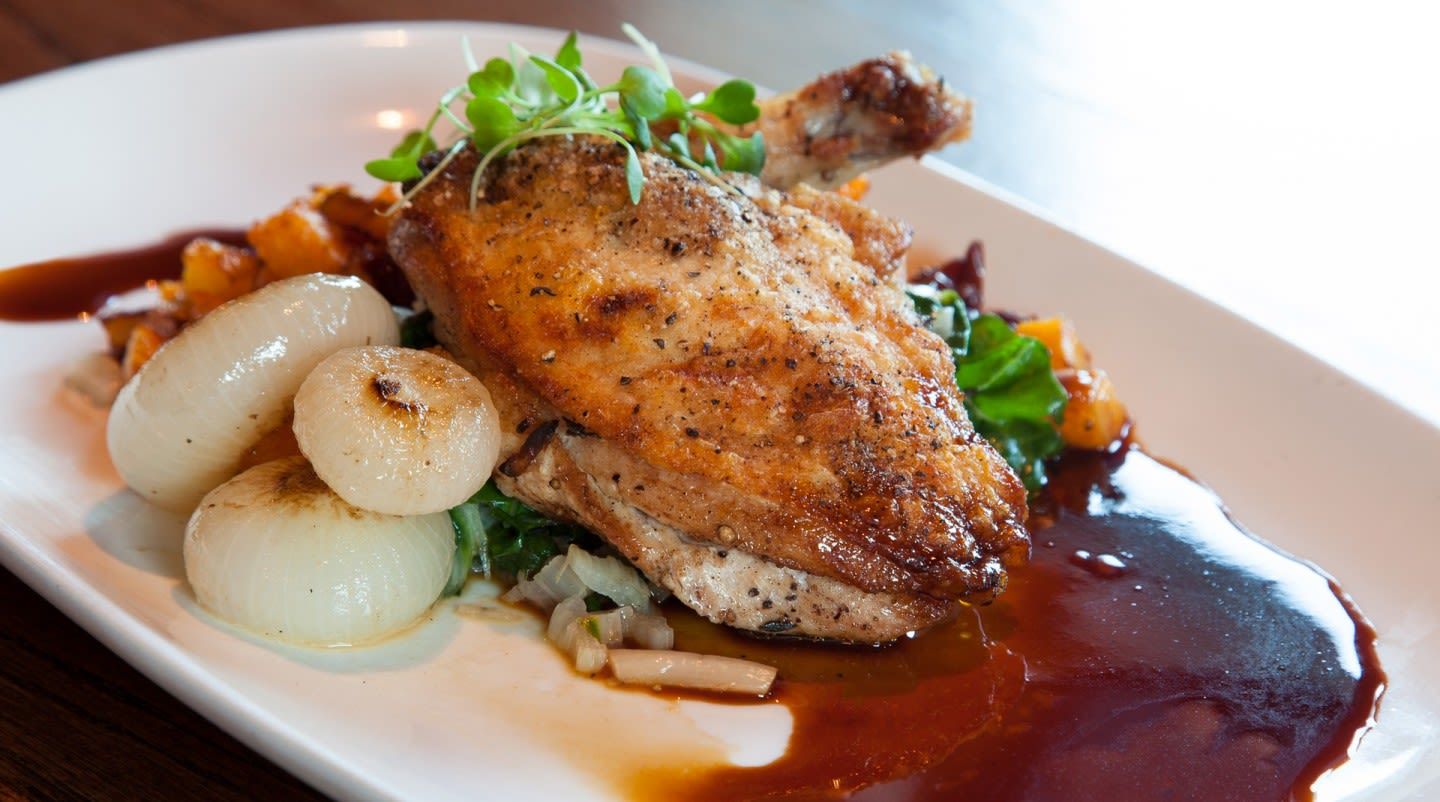 Patty's Place: Whether you're enjoying a cocktail in a cozy, high-backed booth in the cocktail lounge or dining out on mouth-watering prime steaks, you'll have a great time with family and friends.
Address: 500 Pacific Coast Hwy #104, Seal Beach
Phone: 562-431-4898
Website: pattysplacerestaurant.com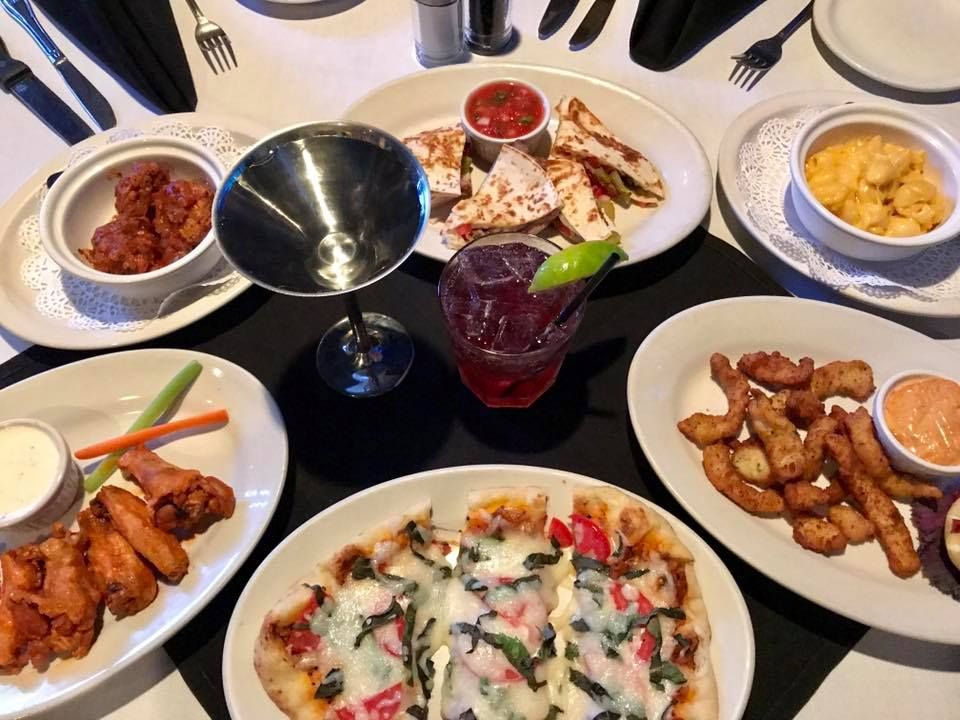 Walt's Warf: This award-winning seafood restaurant specializes in the freshest fish and shellfish cooked on an open oak fire. They are known for their grilled artichokes and caramelized salmon.
Address: 201 Main St., Seal Beach
Phone: 562-598-4433
Website: waltswharf.com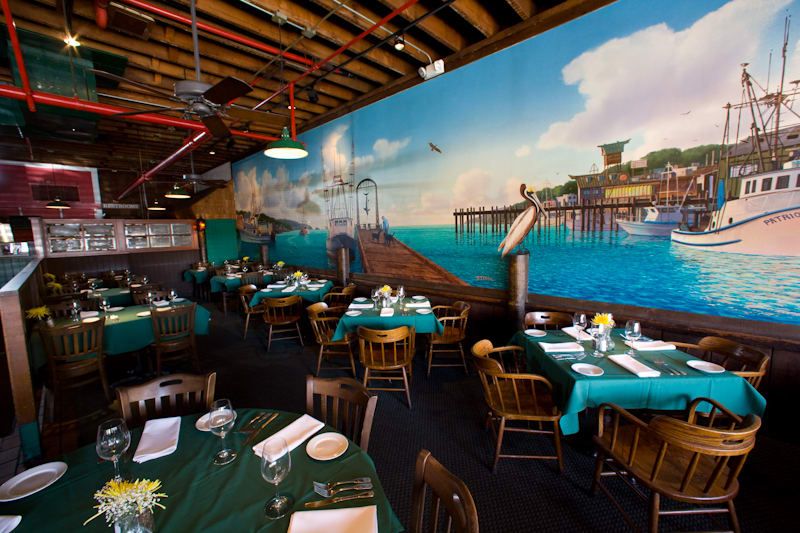 Captain Jack's: This Sunset Beach seafood place has the best crab legs. There's live music in the lounge every Thursday, Friday, and Saturday night. The restaurant also offers free corkage on Thursdays for those who want to bring a bottle of wine.
Address: 16812 Pacific Coast Highway, Sunset Beach
Phone: 562-592-2514
Website: captainjackssunsetbeach.com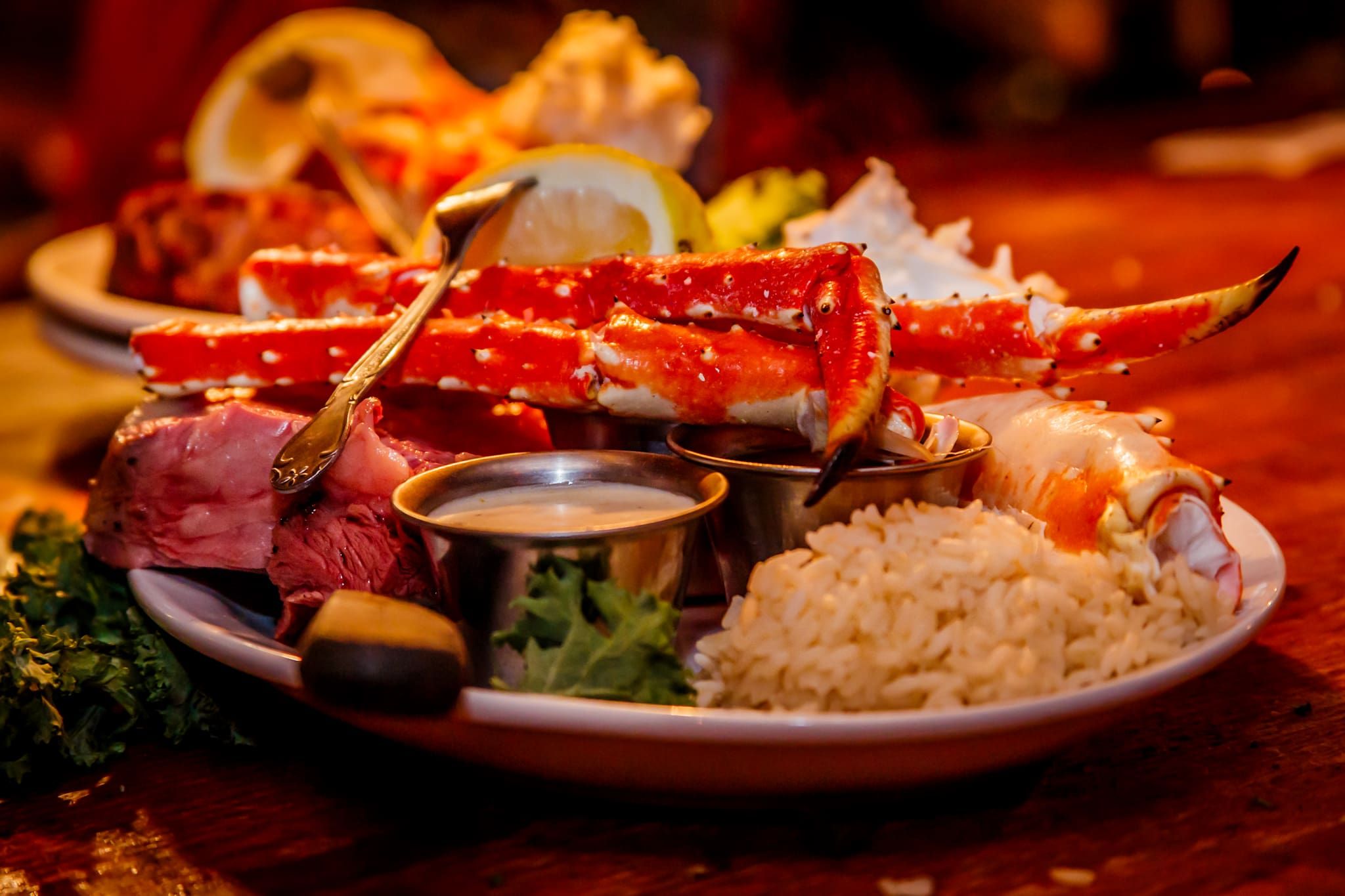 Spaghettini: It's a little pricey but a nice place to go, especially if you like jazz. The Sunday brunch includes a spread of hot pastas, fried shrimp, imported cheese, seared ahi, and much more.
Address: 3005 Old Ranch Pkwy., Seal Beach
Phone: 562-596-2199
Website: spaghettini.com