Join Us For A Free Homebuyers Seminar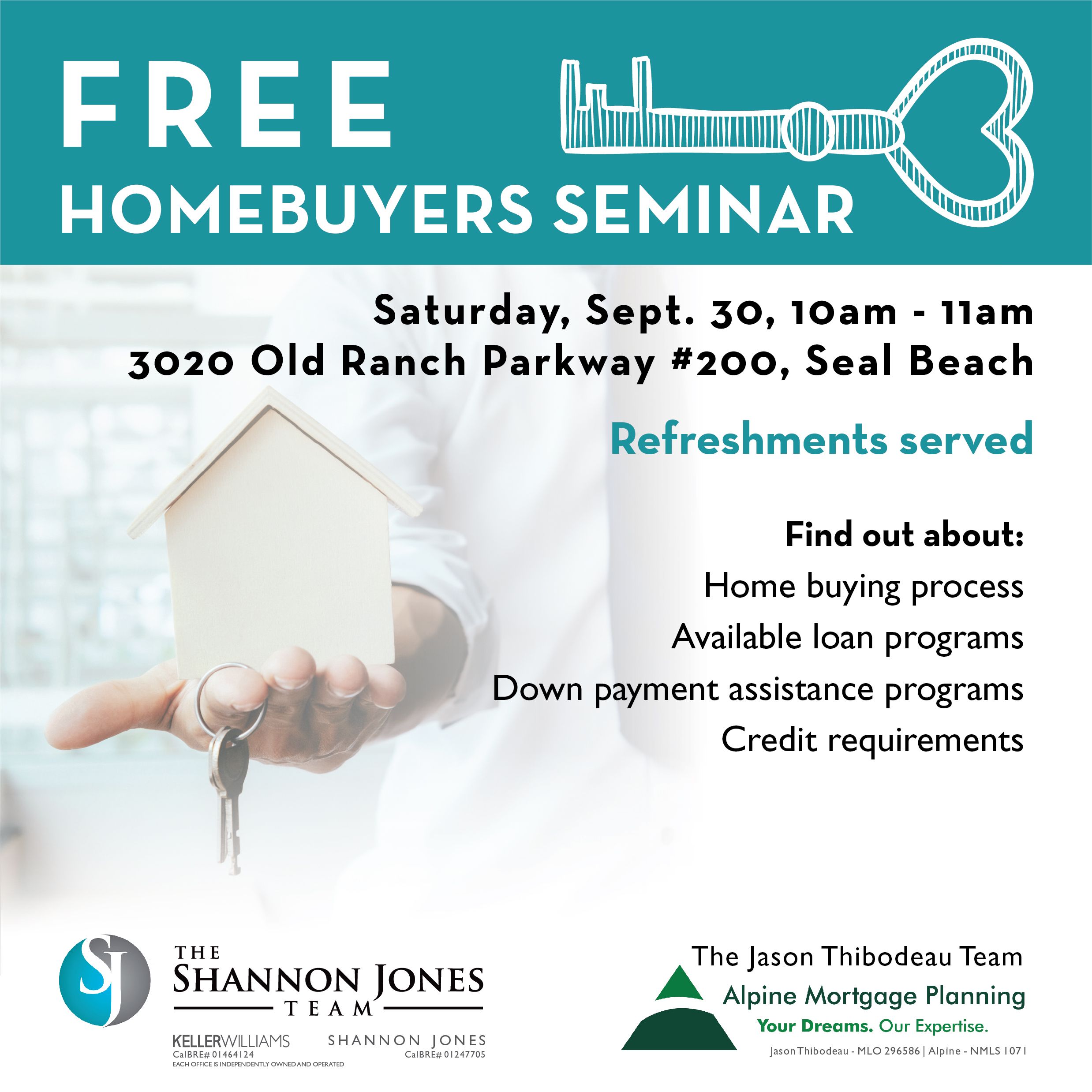 Thinking about making a move or buying for the first time? Curious about the loan process and what down payment assistance programs you may qualify for? Looking for a team of experienced professionals to help guide you through the steps of finding, financing, and buying the home of your dreams? Don't miss out on this insightful seminar that can help put you on the path to home ownership.
Join us for continental breakfast and learn everything you need to know about the process of buying a home and getting a mortgage in today's market. Our team will join with Alpine Mortgage to provide you with the very latest information on loan programs and invaluable tips on buying a home.
What: Information for new or seasoned buyers
When: Sat., Sept. 30, 10 a.m. – 11:00 a.m.
Where: 3020 Old Ranch Parkway, Suite 200, Seal Beach
Who: The Shannon Jones Team, Alpine Mortgage & You
RSVP: