Great Gift Shopping Spots in Long Beach
If you don't want to drive too far and you don't want to fight the crowds at the mall, then Long Beach is the perfect spot for all your holiday shopping. Whether you're looking for a cool, locally made gift or something you actually could find at the mall, it's out there. There really is something for everyone.
Here's some of our favorite shopping spots in Long Beach: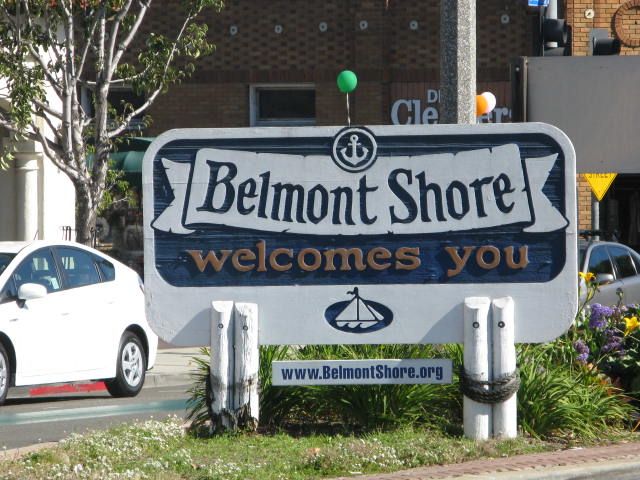 Second Street in Belmont Shore has long been one of the city's most enjoyable stretches to eat, drink, and shop. Between Bayshore and Livingston, you'll find a stretch of businesses that range from hardware to clothing to bicycles to tchotchkes. Parking can be found on the street, along side streets as well as in parking lots behind various businesses.
Fern's Garden is one of our favorite spots for gift shopping, especially if you don't know exactly what you're looking for. It's a very fun place to browse. You'll find wind chimes and garden decor, but you'll also find jewelry, scarves, candles, bags, artwork, knick-knacks and more.
Want to add your own touch and personalize a gift? Head to Color Me Mine, where you can paint your own pottery. While you can walk in, you may want call ahead and reserve a spot for painting. The number is 562.433.4177.
For the coffee lover, you could head to Polly's Gourmet Coffee and pick up some house-roasted beans. They've also got freshly roasted peanuts. Either one makes a perfect stocking stuffer!
Jones Bicycles offers a large selection of both bikes and skateboards, plus all the accessories.
Looking for a sweater or a shirt? There are a number of chain stores along Second Street, including Gap, Banana Republic, and more. The Body Shop is a great spot to pick up some lotion or body wash.
If you're in the mood for a bite to eat or something to drink before, during, or after your shopping expedition, you've got a host of amazing choices, from ice cream to craft cocktails to fast food or fine dining.

Like Belmont Shore, parking is primarily on the street, though there is a little lot at the corner of Cherry and 4th where you'll find a vintage Edsel turned into art. Tired of shopping and ready for a quick bite? Again, you've got plenty of choices. Grab a delicious falafel at the HipPea, a steaming bowl of Pho at Number Nine, or some Mexican food at Lola's, where you can dine outdoors in the front parklet or on the back patio. In the mood for a glass of wine? This stretch of 4th Street has not one but two wine bars.

December 1st and 2nd is a great time to hit Bixby Knolls, with First Fridays and the Uptown Village Market at 431 Atlantic Avenue. A stroll along Atlantic Avenue will take you to some great shops as well.
A long-time favorite is Twig and Willow, a boutique offering jewelry, accessories, clothing, and gifts for the home.
Looking for toys and don't want to brave a big box store? We don't blame you! Fortunately Pixie Toys offers a great alternative with a selection of retro toys and interesting items.
For a gift of fine jewelry for that special someone, consider Gems & Jewels Fine Jewelry.
If shopping makes you hungry, there are plenty of dining options, including Rassebock for a pint of beer and a sausage or Baba Ghanouj for some delicious Mediterannean fare.

For serious chocolate lovers, consider Romeo Chocolates. Their truffles will make your mouth water.
In the East Village, you may want to check out ReCircle Home, which says it offers "decor and goods for free spirits." Their funky, eclectic selection of gifts includes airless plants, succulents, handmade items and crystals. You'll also find galleries, where you can pick up some original art work or pottery.
If you have a vinyl lover on your gift list, Fingerprints Music is a must. Plus, as a bonus, you're right next door to Berlin Bistro, where you can stop in for an espresso and a bite to eat.
There are certainly other great spots for shopping in Long Beach as well, with great little boutiques and shops tucked elsewhere in Lakewood Village, Belmont Heights, and other neighborhoods.
There's really no need to go to a mall at all this holiday season with so many great spots to shop in Long Beach.