Freshen Your Yard For Fall - And Beyond
We all look forward to the shapes, colors, foliage, and blooms that arrive in our outdoor spaces with the warmer weather of the spring and summer season. Ideally, we'd love to enjoy these natural interest producers all year long, but the reality is that most gardens go through a drab season come fall or winter.
Just because your plants go dormant doesn't mean your outdoor space's style has to. Let's take a look at how you can think outside the planter or flowerbed to add splashes of color, light, and drama to your yard all year long.
Add Some Color to Outdoor Surfaces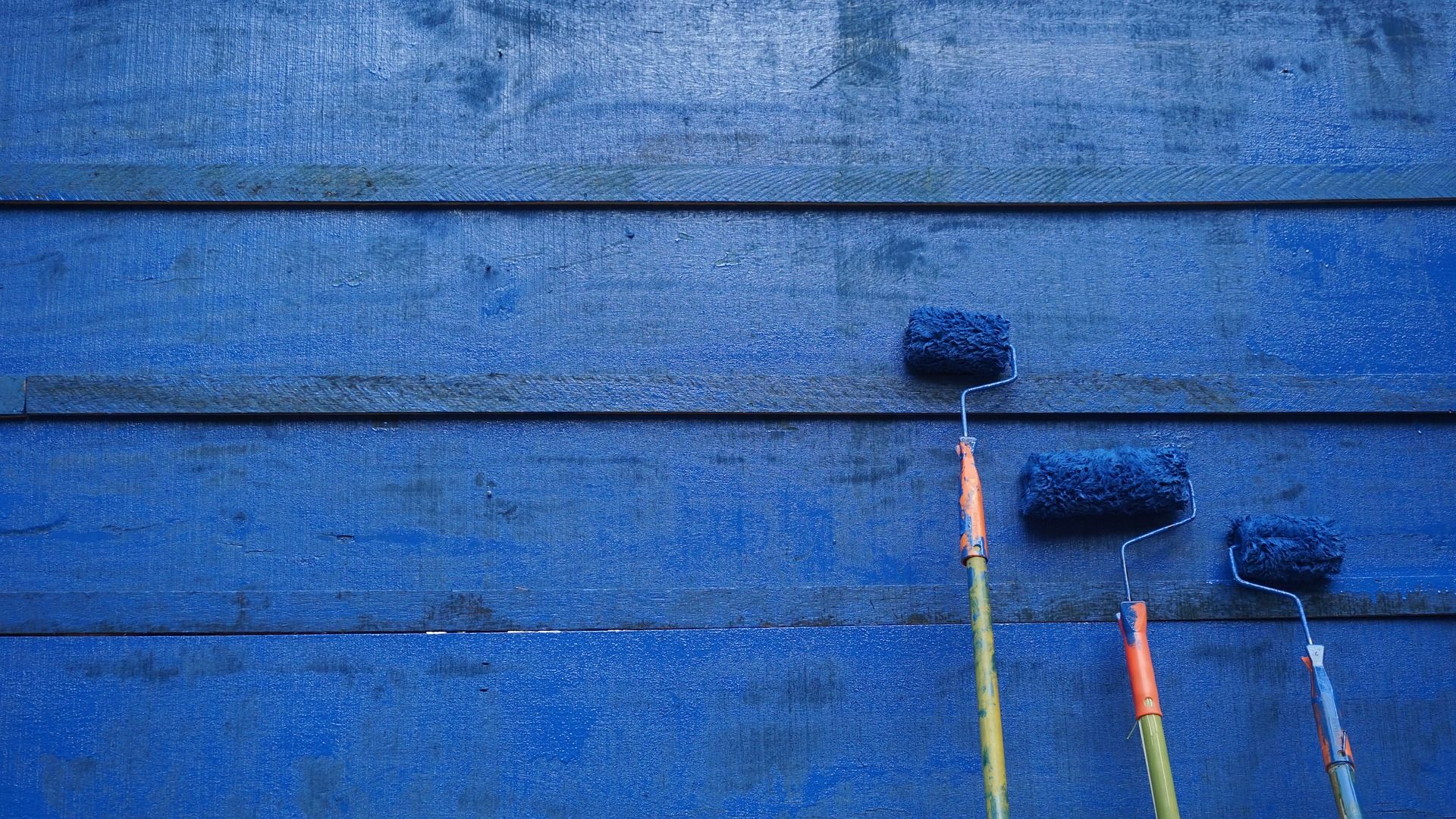 There's no more simple and bold way to create a dramatic backdrop for your outdoor space than to add some paint to your perimeter walls or fencing. Before you break out the paintbrushes, take a moment to consider the color palette of your yard. If you add darker or cooler shades, it can create a calming effect, and also punch up the color on brighter colored plants. Brighter colors can liven up darker corners of your garden, and create contrast with the deep green foliage of many plants. Keep in mind that you don't have to paint every wall- sometimes one or two walls can add all the interest you need to a section of your outdoor space needing a lift.
Choose Colorful Outdoor Containers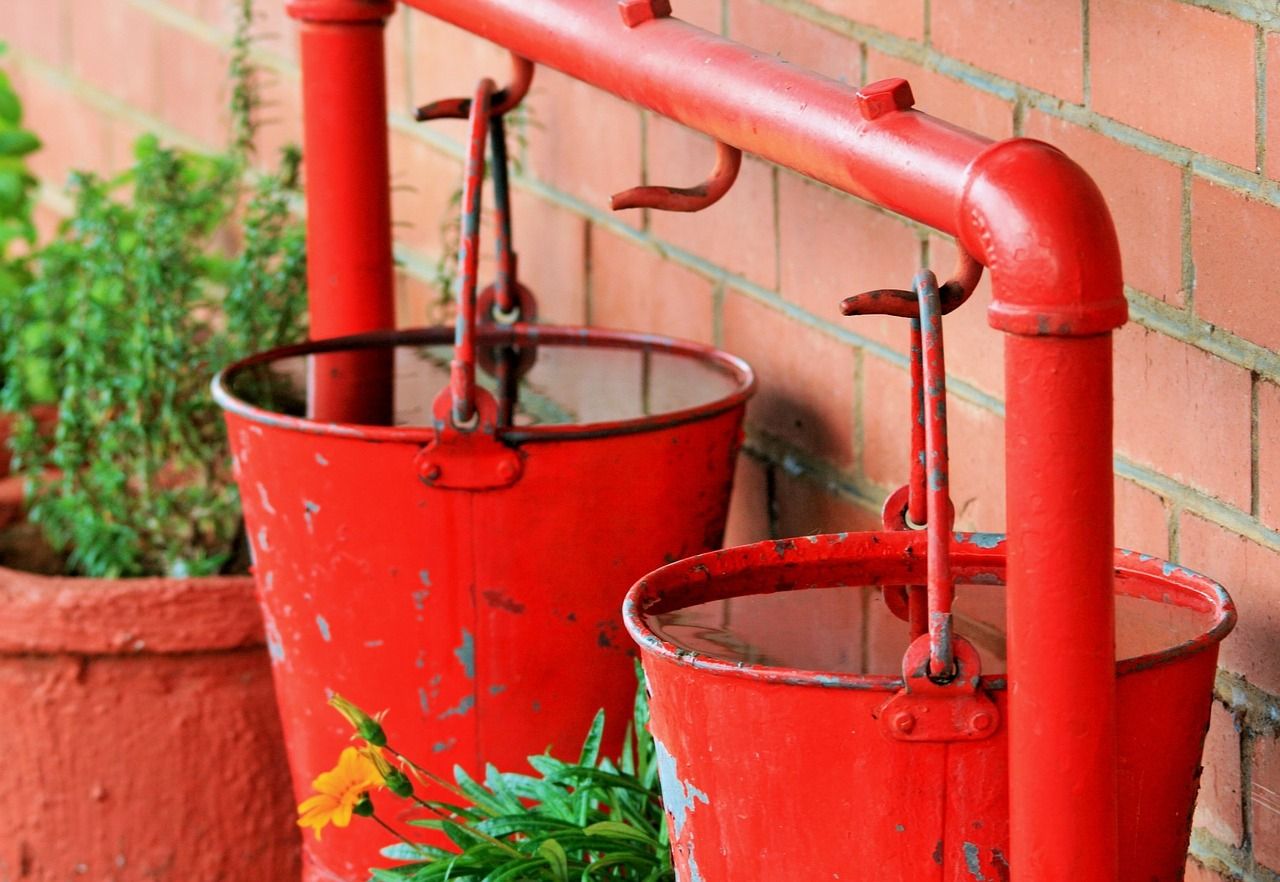 Plant containers don't have to be the pedestrian beige terra cotta pot that plays second fiddle to the greenery growing within them. Not only is there a wide selection of beautifully glazed pots available in every color on the spectrum, but you can also re-purpose intrinsically interesting objects into spectacular plant holders that can make as big of a splash as their rooted residents. As long as you've got an imagination, a little DIY know-how, and a drill to add adequate drainage, you'd be surprised at how many items can fit the bill. Search garage sales, second hand stores, and antique stores for your next unique planter. Best of all, nobody will notice your lack of blooms in January.
Add Some Yard Art to the Mix
True, there is a fine line to walk in this category, as one decorator's junk may well be another's treasure. But more importantly it's how we re-purpose some of these outdoor additions that make them memorable, stylish, and attention grabbing. Most importantly, you want your back yard chic art to make a few big statements, not devolve into a cluttered mess. Choose a clear theme or aesthetic, pick out a few choice spots to showcase them, and make a season free addition to your yard's decor.
Create Architectural Highlights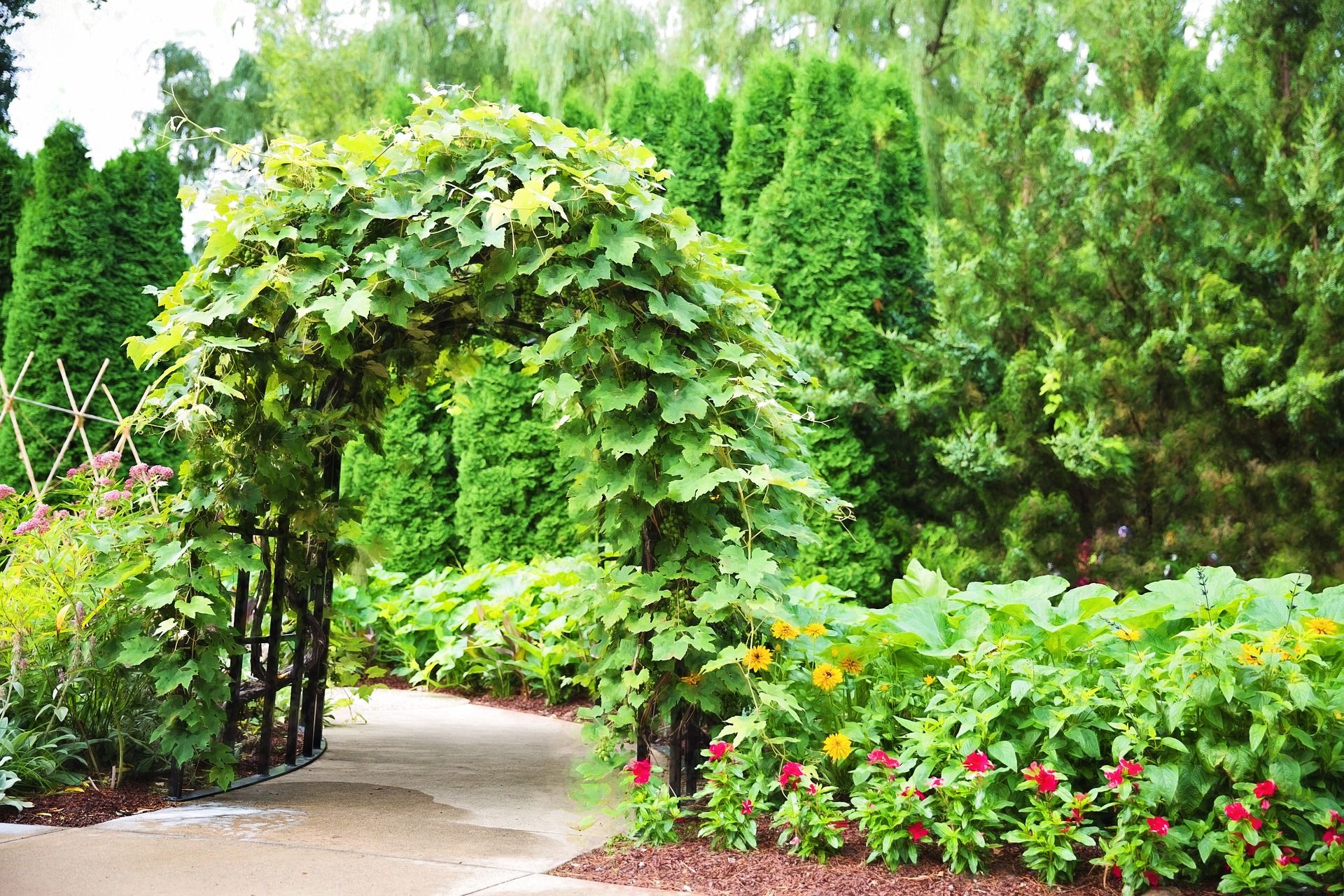 Arbors and trellises aren't just for the leafy plants and blooms that weave themselves within their bars. On a larger level they add a sense of scale, framing, and architecture to your landscape- even in the colder seasons. The gnarled trunks and branches of grapevines and bougainvillea add winter structure even without fruit or blooms, and the wooden and iron supports that guide their growth create year long interest along your yard's horizon.
Shed Some Light on the Subject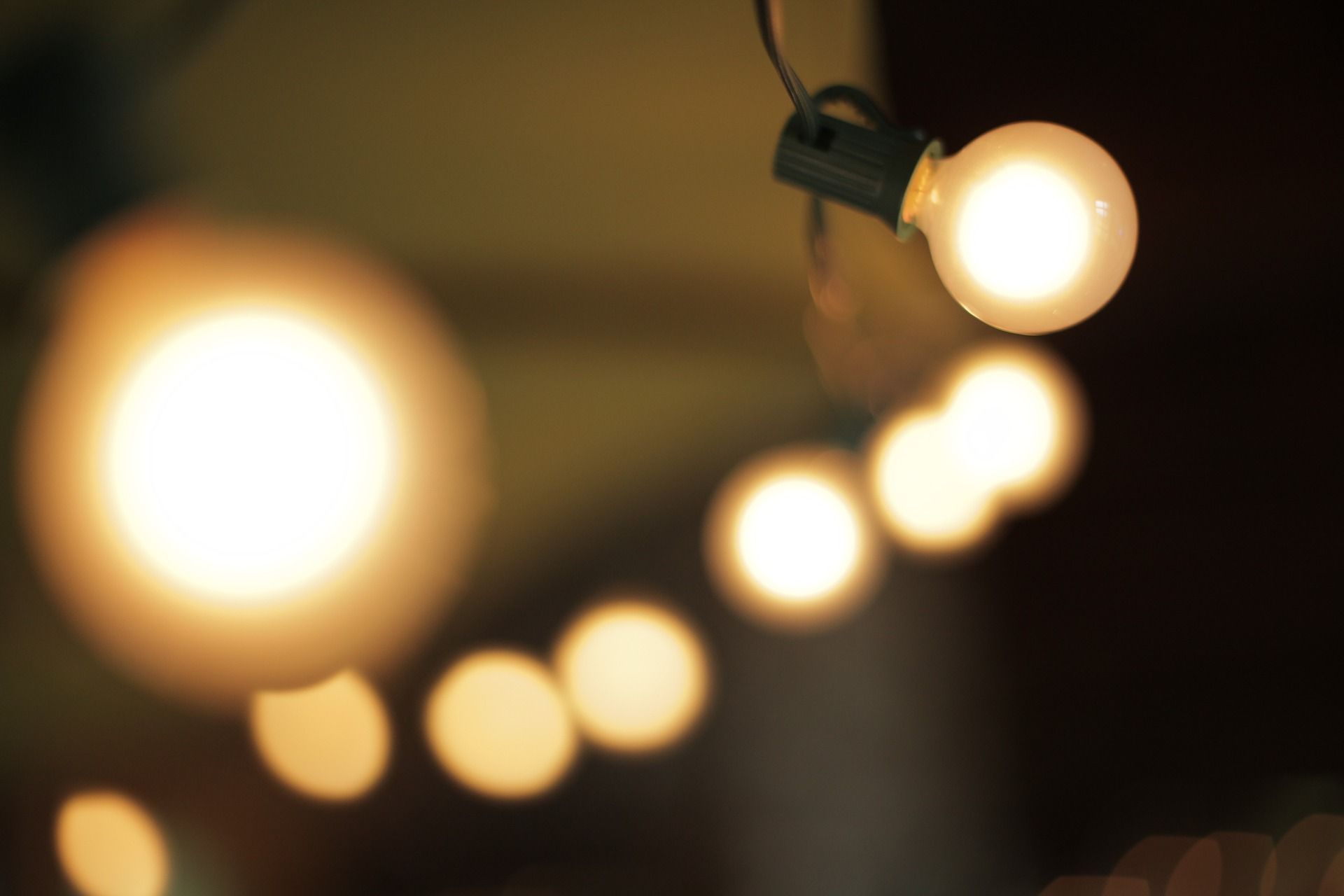 While the plants in our yards may go dormant as the seasons change, let's face it, Californians don't. Whether you want the night to never end in August, or you want to take advantage of our mild coastal climate for your outdoor holiday celebrations, a simple string of lights or well placed lanterns create an invitation to explore your outdoor space when the sun goes down. Discover the magic that light, foliage, and shadows create for your own nocturnal backdrop.
Add Furniture with Color and Character

Let's face it- most commercially available outdoor furniture leaves much to be desired in way of style and durability. This is where your DIY spirit can kick in and reclaim noteworthy items of character and natural interest for your yard's lounge space. While refinishing and weatherproofing isn't for the faint of heart, the end result can be a real showstopper and one of a kind. And most of all- a year round conversation piece.