Free Exercise Classes in Long Beach
How to Exercise for Free (or almost free) in Long Beach, CA
Exercising in Long Beach has never been easier!
If you live in the Long Beach area there's no need to buy a gym membership. No matter what your fitness level is, Long Beach has a workout opportunity for everyone! Here are some of the ways you can workout for free or close to free in and around Long Beach. And some of the possibilities take advantage of our great weather outdoors.
Free Yoga on the Beach
There's a free yoga class every day at Bluff Park in Long Beach. Classes start at 11:00 a.m.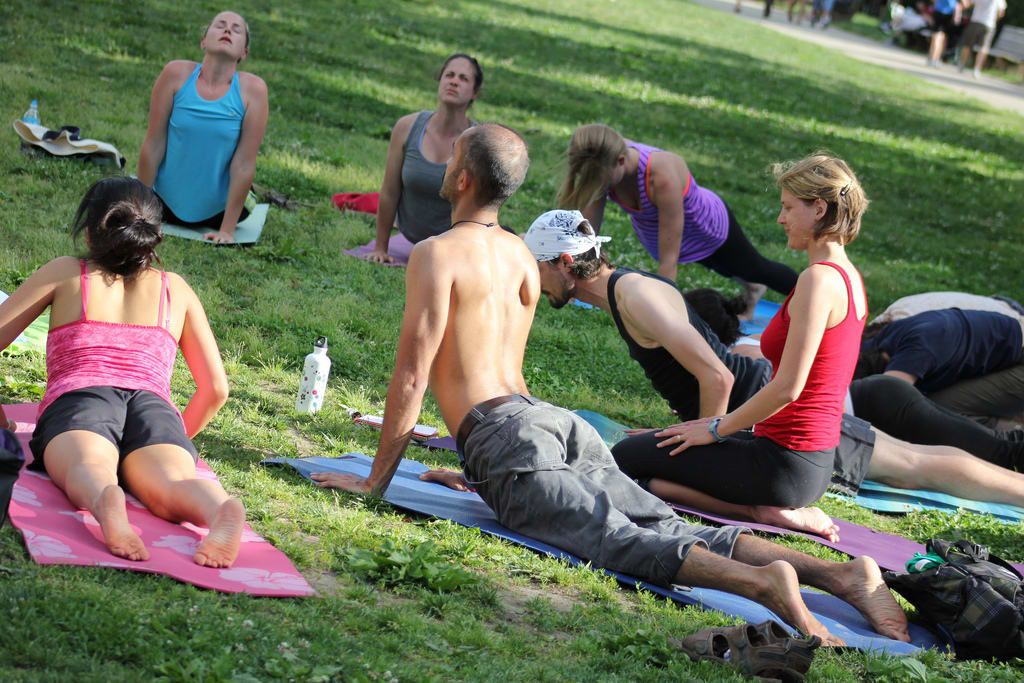 Yogalution Movement
This studio offers donation-based yoga classes every day. The studio is located at 3141 E. Broadway in Long Beach. Check out the schedule here.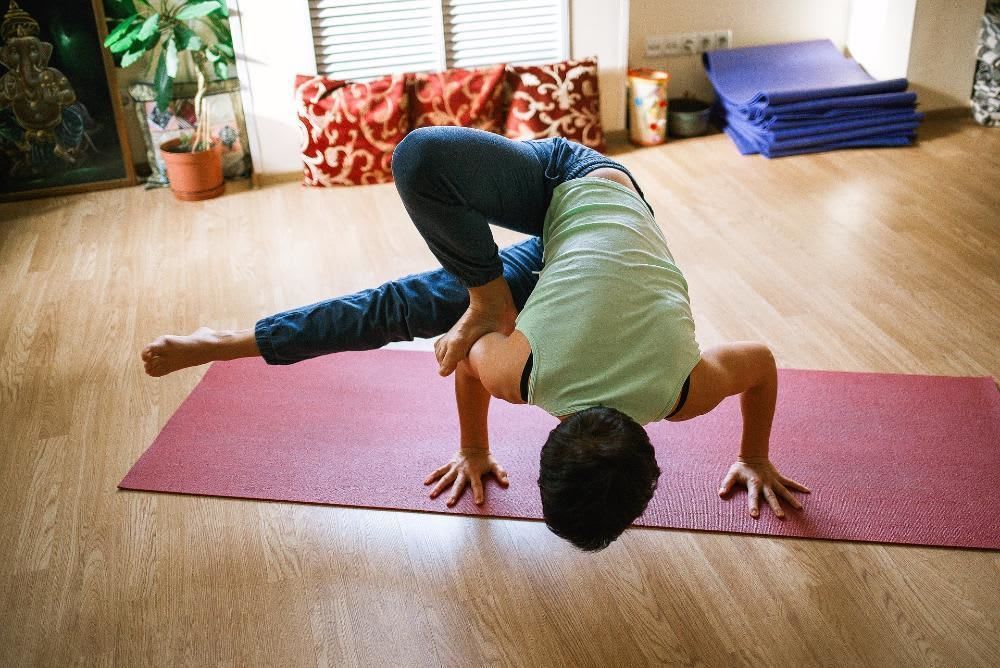 Beach Volleyball
Stop by the beach volleyball courts at Ocean Blvd. and Granada on Saturdays and Sundays to play volleyball with friendly people. Skills range from beginner to intermediate. The group is organized through Meetup and there's a $5.00 membership fee if you decide to keep coming back after your first month. Contact the group organizer before you show up.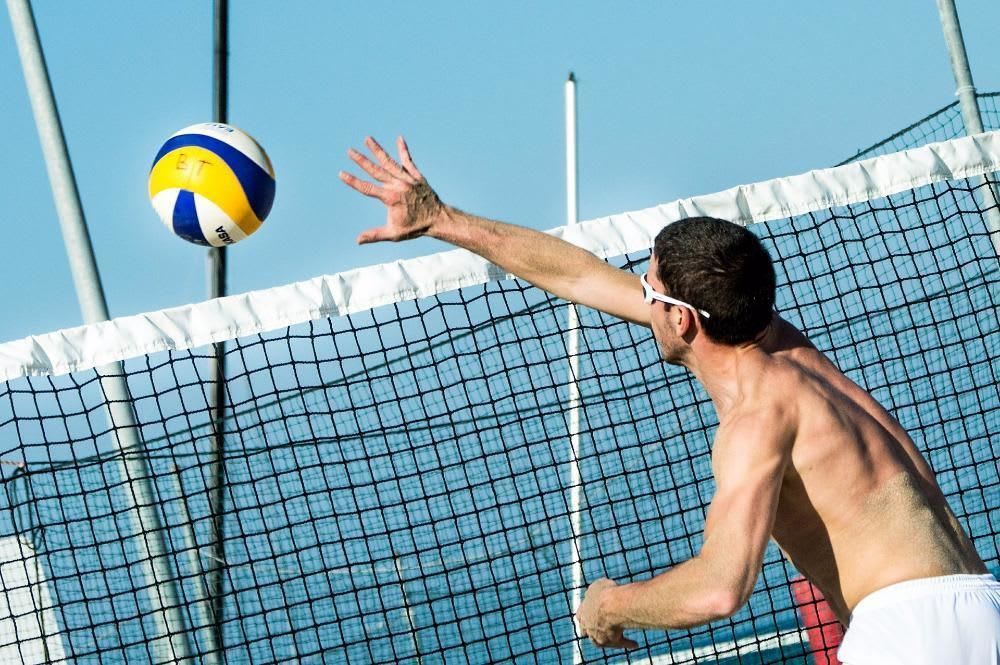 Ride Your Bicycle
It's no surprise that Long Beach was named one of the nation's most bike-friendly cities. There are bicycle paths throughout the Long Beach, including miles of paths along the Los Angeles and San Gabriel Rivers as well as along the beach. Additionally, there are plenty of classes, workshops, and neighborhood tours. Downtown, the Bikestation Long Beach offers 24-hour indoor bicycle parking (free during regular business hours), bike rentals, professional repair services, a retail bike shop, free air and more. Additionally, watch for special events for bicyclists. There's a free monthly full-moon ride, and if you don't have a bike, it's no problem, because there are free rentals. And mark your calendar for the Beach Streets, scheduled for Saturday October 28th in the area of Atlantic Avenue and Wardlow Road.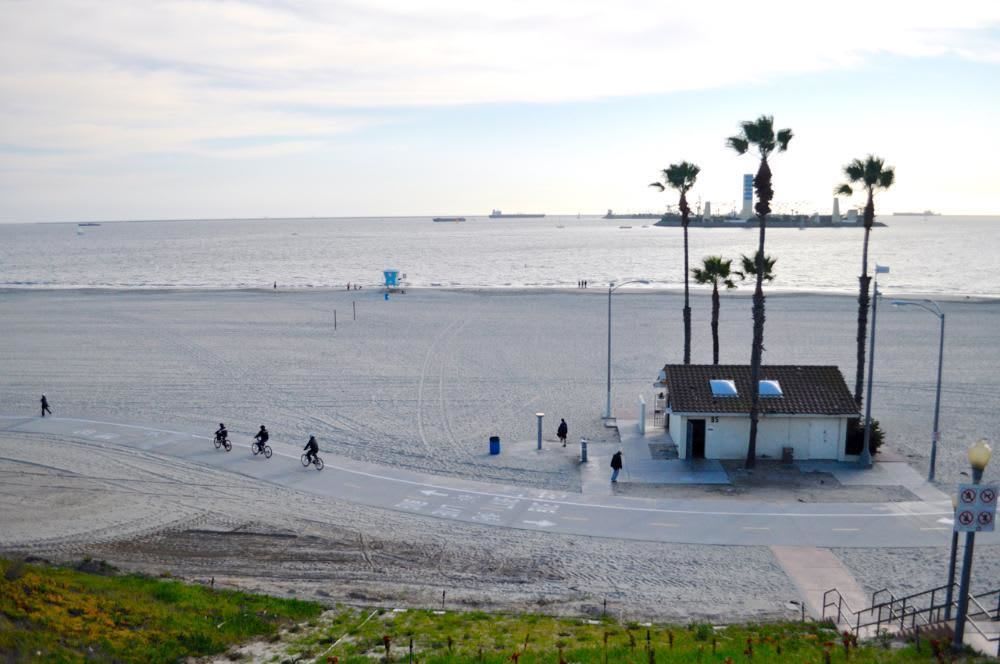 Walking Groups
Take part in the Sunday Power Stroll with the Downtown Walkers from 11:45 – 1:15 p.m. every Sunday. This group meets at 322 Pine Ave. in Long Beach. Join the Facebook group for updates and to check out other walking events. Check out Meetup.com for other fitness clubs and groups.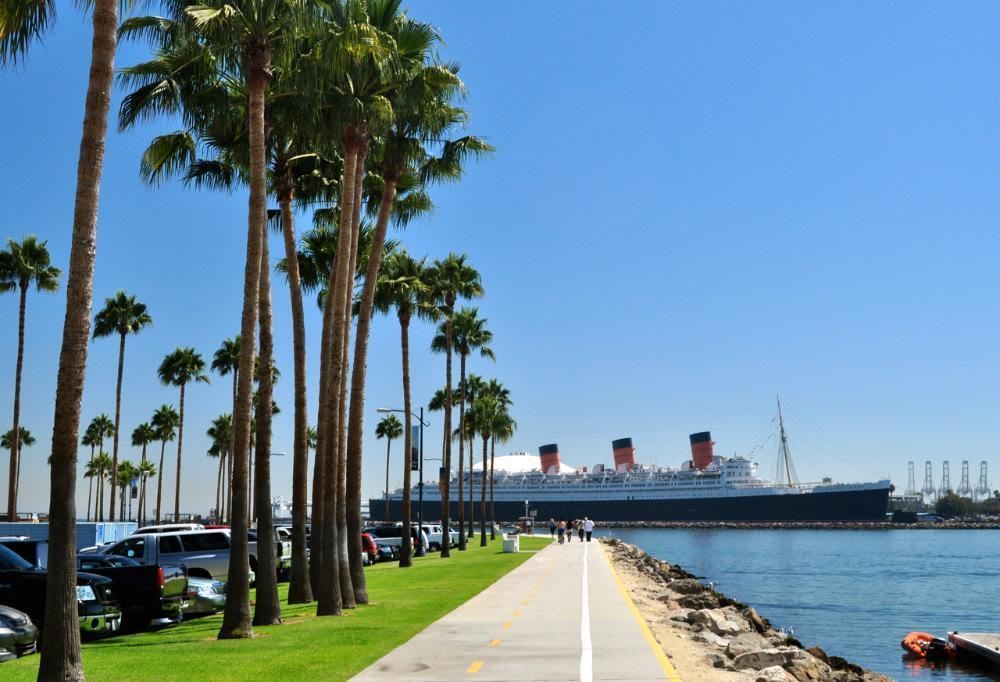 Tai Chi in Rose Park
Taught by Florence St. Peter at 11 a.m. every Saturday, this is a free class, though donations are welcome. Rose Park is a circular park at 8th Street and Orizaba Avenue. All are welcome to participate and the movements are slow and gentle making them accessible to anybody regardless of age, weight, or physical activity.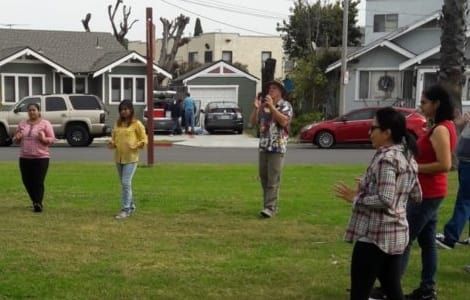 Workout on your Own
If you're just looking for a place to workout on your own or with a pal, Long Beach has many options. Here are a few places to check out:
Bixby Park
Located at 130 Cherry Ave. in Long Beach, this park has permanent exercise equipment so you can get in a good circuit workout and then go for a jog down the boardwalk.
Heartwell Park
Located at 5801 E. Parkcrest St. in Long Beach, this park has trails as well as permanent exercise equipment such as a bar for pull-ups and a sit-up bench.
Beach Stairs
No equipment and very little time is needed to get a good workout running up and down these stairs. Located at Kennebec Ave. behind the Long Beach Museum of Art.