Living in Long Beach definitely has its perks. With the beach, all the active neighborhoods, and the endless stream of activities and events, it is a wonderful place to call home. Many Long Beach residents are fortunate enough to have a good sized back yard in which they can garden. But what about those with smaller yards or balconies who still have a green thumb they'd like to exercise? Have no fear! Gardening is not limited to people with big yards and open spaces. People who live in condos, apartments, or even just small lots can still have beautiful gardens of their own.
Pots and Containers
Where you live of course plays a big part in what kind of gardening containers you can have. People living in a house with a small lot will be able to use different containers than those in apartments or condos. It's all about using the space you have in the best way possible. People are becoming more and more creative with their urban gardening solutions, and thanks to websites like Pinterest, these ideas are becoming more popular by the day. Here are a few of our favorite ideas.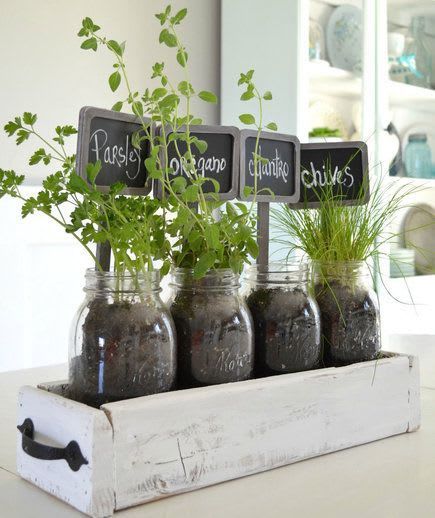 Mason Jars: These days, mason jars can be used for literally anything, so why not add planters to the list of uses? Mason jars are inexpensive (usually you can find them at the dollar store), trendy, and a great size for small plants. They fit easily on a windowsill or small balcony, and are easy to reuse as well. What's not to love?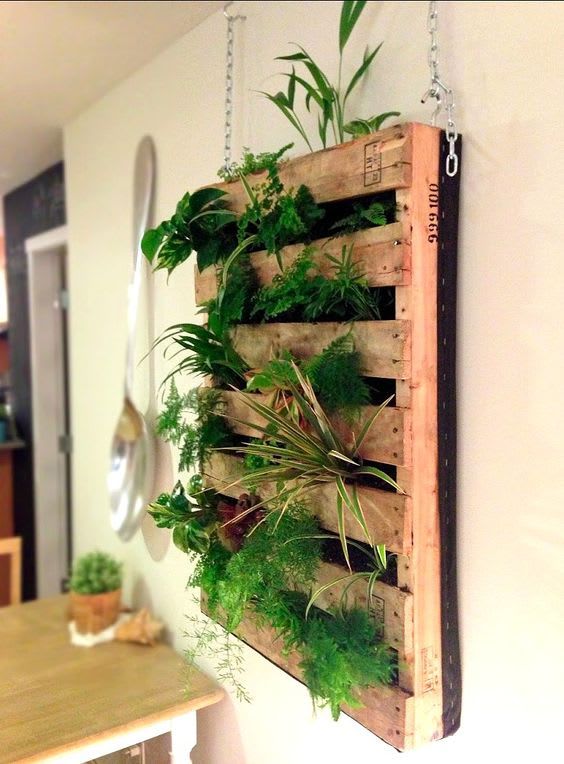 Shipping Palettes: Old shipping palettes, like mason jars, are another trendy home item that is easy to find, and easy to turn into many things. In small apartments or condos, space is limited and so vertical gardens are on the rise (pun intended). With shipping palettes, just cut them to the size you want, secure them to a sunny wall, and voila! Grow your plants in between the slats and you have a perfect vertical garden.
Hanging Baskets: Another great way to save on space is to get things off the ground completely. With hanging baskets, you don't have to worry about bulky pots taking up the floor space. Hanging baskets are easy to install, very functional, and give your home a bit of country charm.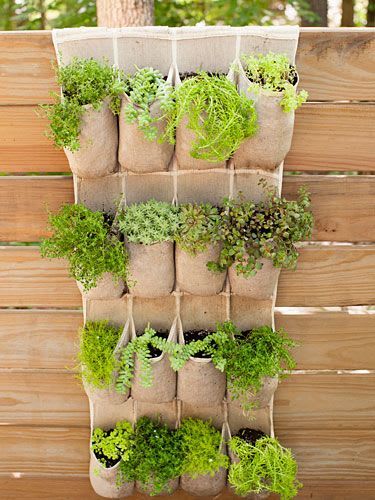 Shoe Organizer: Shoe organizers aren't just for shoes anymore. If you have a major green thumb but have very limited space, this is a great option for your urban garden. Just fill each of the shoe pouches with soil and you have the ability to grow dozens of different plants all at once. Like the shipping palettes, this is also a vertical garden, so it will take up very little space.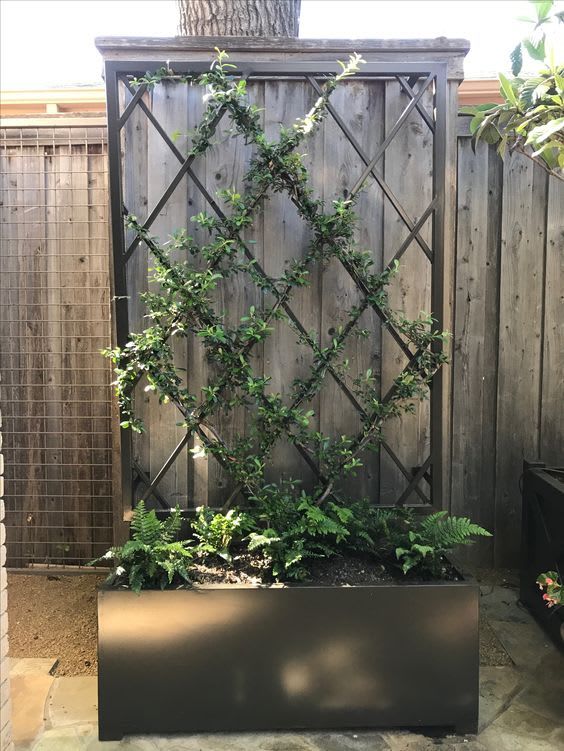 Trellises: Trellises are always a classy addition to any garden, inside or out. These are great for climbing vines like pole beans, climbing peas, cherry tomatoes, or any flowering vines. Not to mention, once the plants grow higher up on the trellises, they are absolutely beautiful.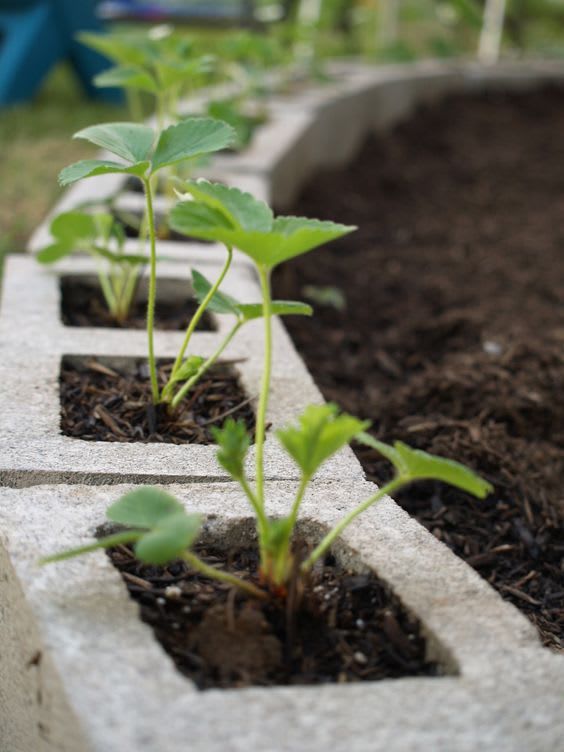 Cinderblocks: If you have a small yard, cinderblocks make great planters. They are sturdy, easy to find, and look great along the house or walkway. Just fill the open spaces with soil and you have your planter. Beautiful and economic: two things that city-dwellers love!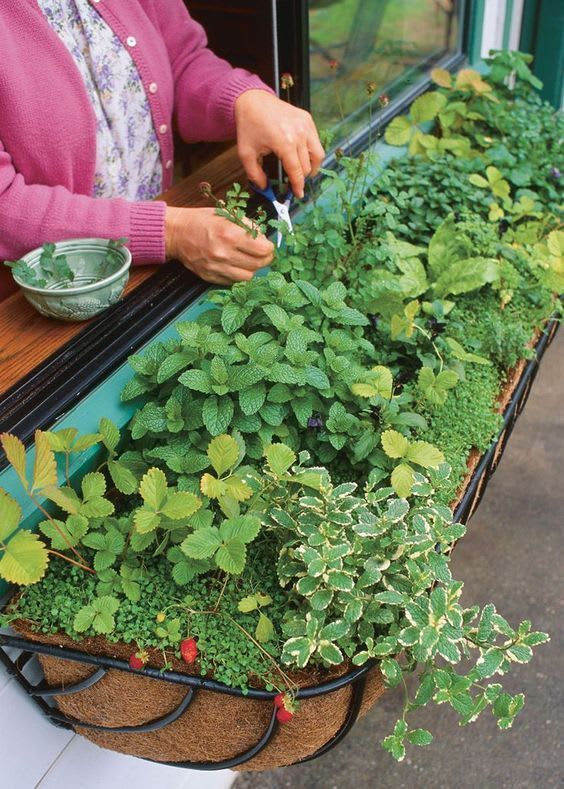 Old Gutters and Window Boxes: Both old gutters and window boxes are great for windowsills and balcony rails. Hang them over the edge and you get a beautiful view of your garden every time you look outside. You also have the peace of mind by knowing your garden will not take up any of your indoor or patio floorspace. Also being at that height will make your garden easy for you to maintain as well.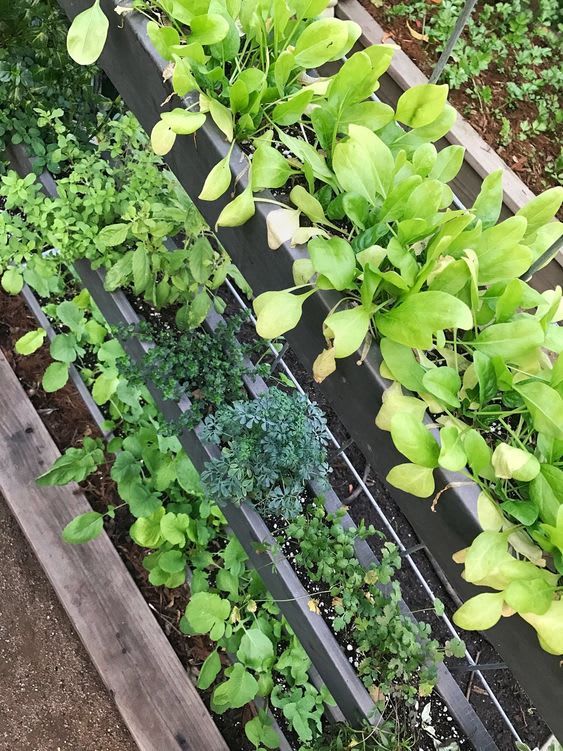 Choose What to Grow
Choosing what to grow may even be a harder decision than what kind of container to put them in! If you want a true urban garden, we suggest growing plants that will be useful to you. There are many vegetables that can be grown indoors as well as herbs that are frequently used in cooking. Of course you can also just grow plants and flowers for pleasure and beauty. The choice is yours! Here are some options for growing your urban garden.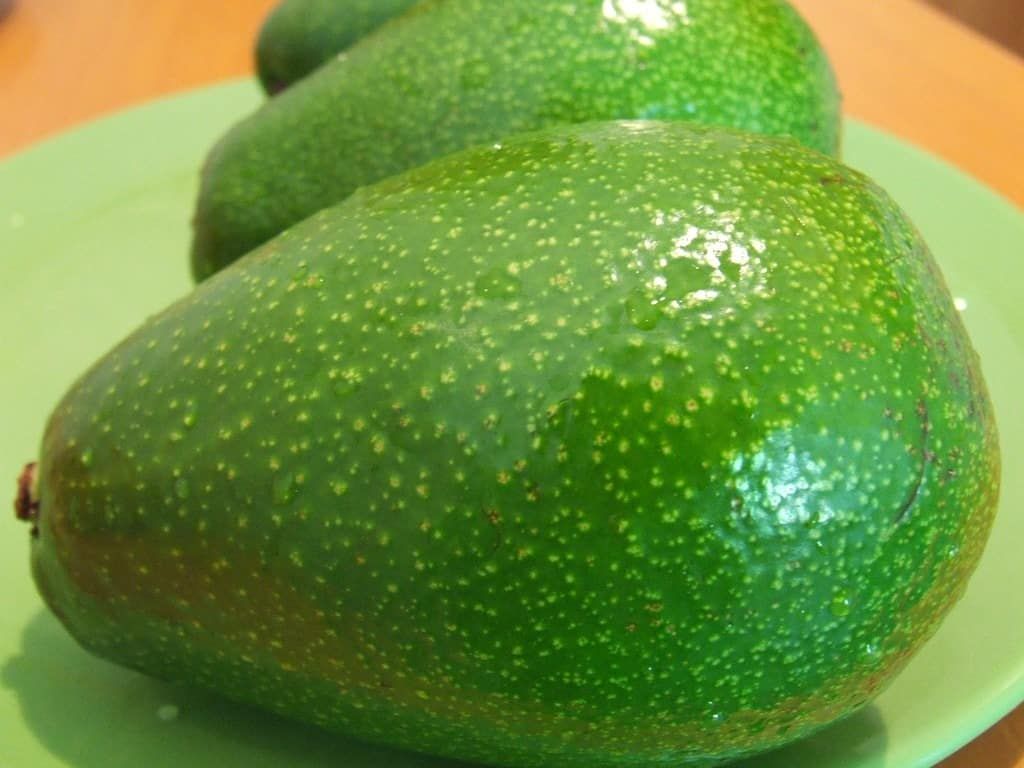 Avocados: Who doesn't love avocados?! And especially here in California, who wouldn't love having fresh avocados in your house? Sign us up! When planning to grow avocados indoors, look for dwarf varieties since regular avocado trees can grow up to 80 ft in height! Keep the tree straight by using a stake in your planter, and make sure it has plenty of sunlight during the day.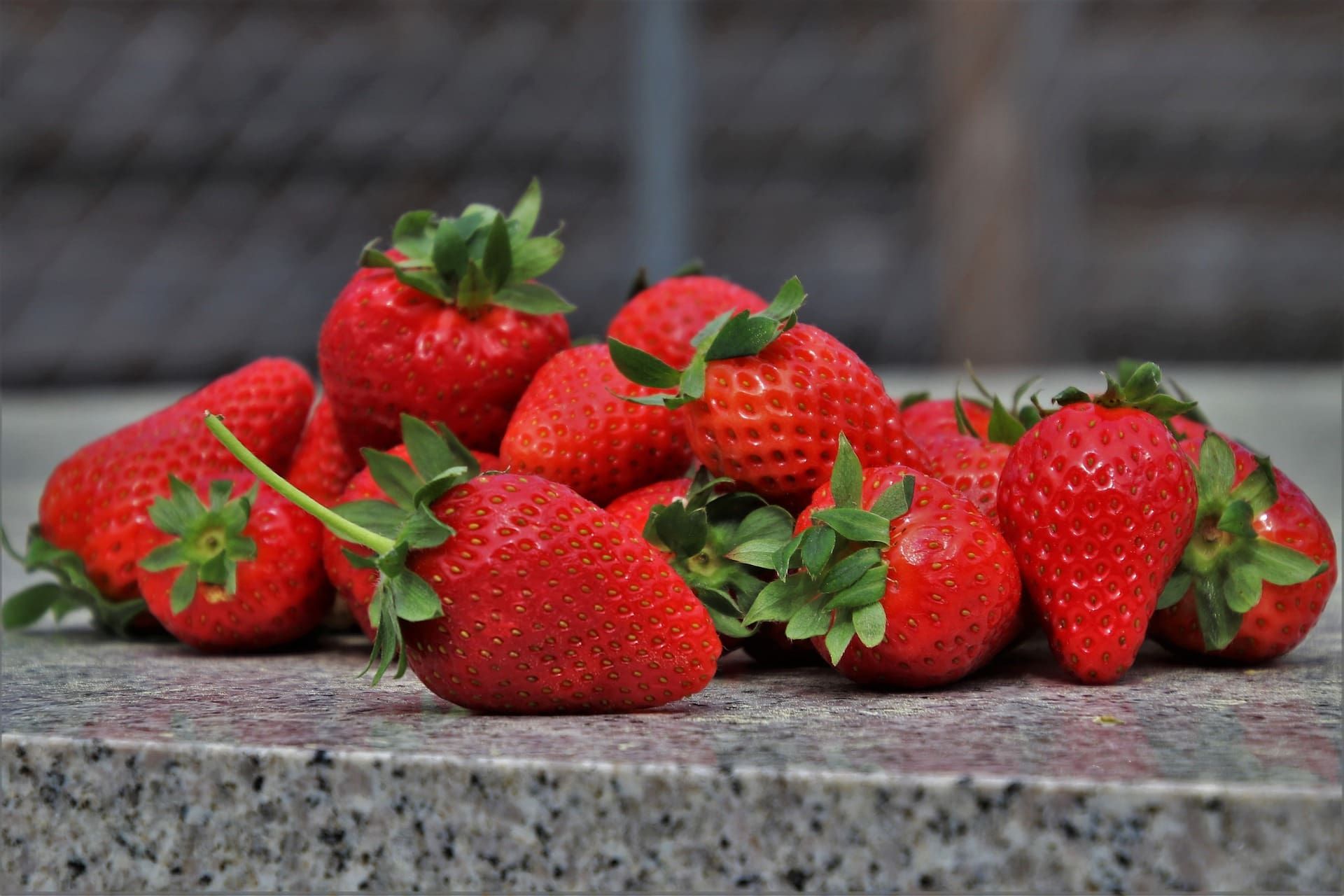 Strawberries: One of the most popular fruits, strawberries are perfect for a hanging basket because they do not require a lot of space. Also, strawberries grow just as well in a container as it does in the ground, so it is a great plant for your urban garden.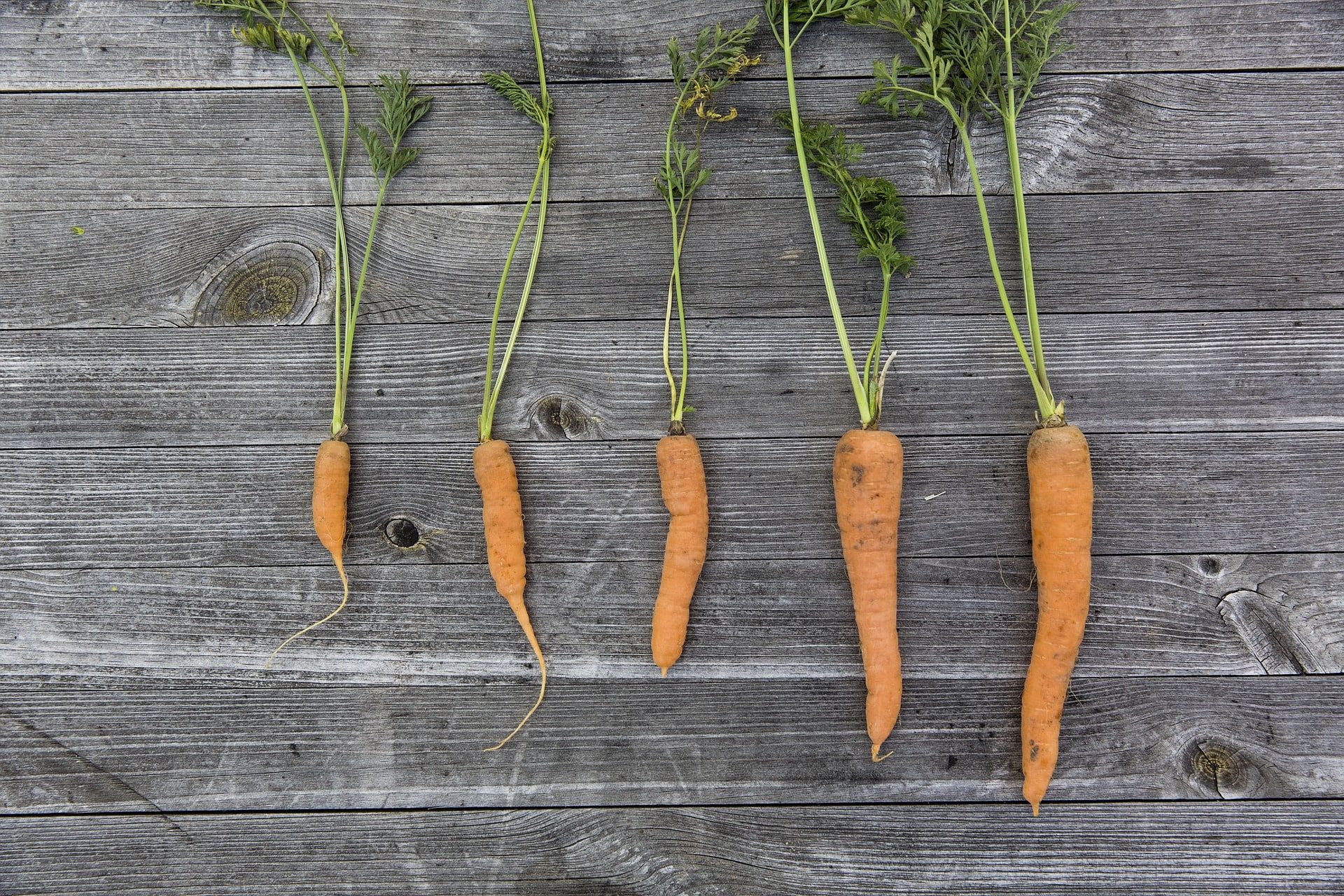 Carrots: Carrots grow best in light, sandy soils and full sun. This vegetable is a great source of nutritious vitamins and minerals, and, fun fact, you can not only eat the root but also the foliage as well.
Cucumbers: Cucumbers are another healthy and delicious vegetable you can grow. There are many varieties, so make sure you do your research before choosing a plant for your urban garden, because there are some varieties that are more suited for growth in containers. For example, bush cucumbers are bred for compact vines and are less rangy on decks and in small-space gardens.
Green beans: There are two main plant types when it comes to green beans: beans that grow as vines (also known as pole beans) and bush beans. Bush beans will be the best for small spaces, yet pole beans are great if you have a trellis or something they can climb as they grow.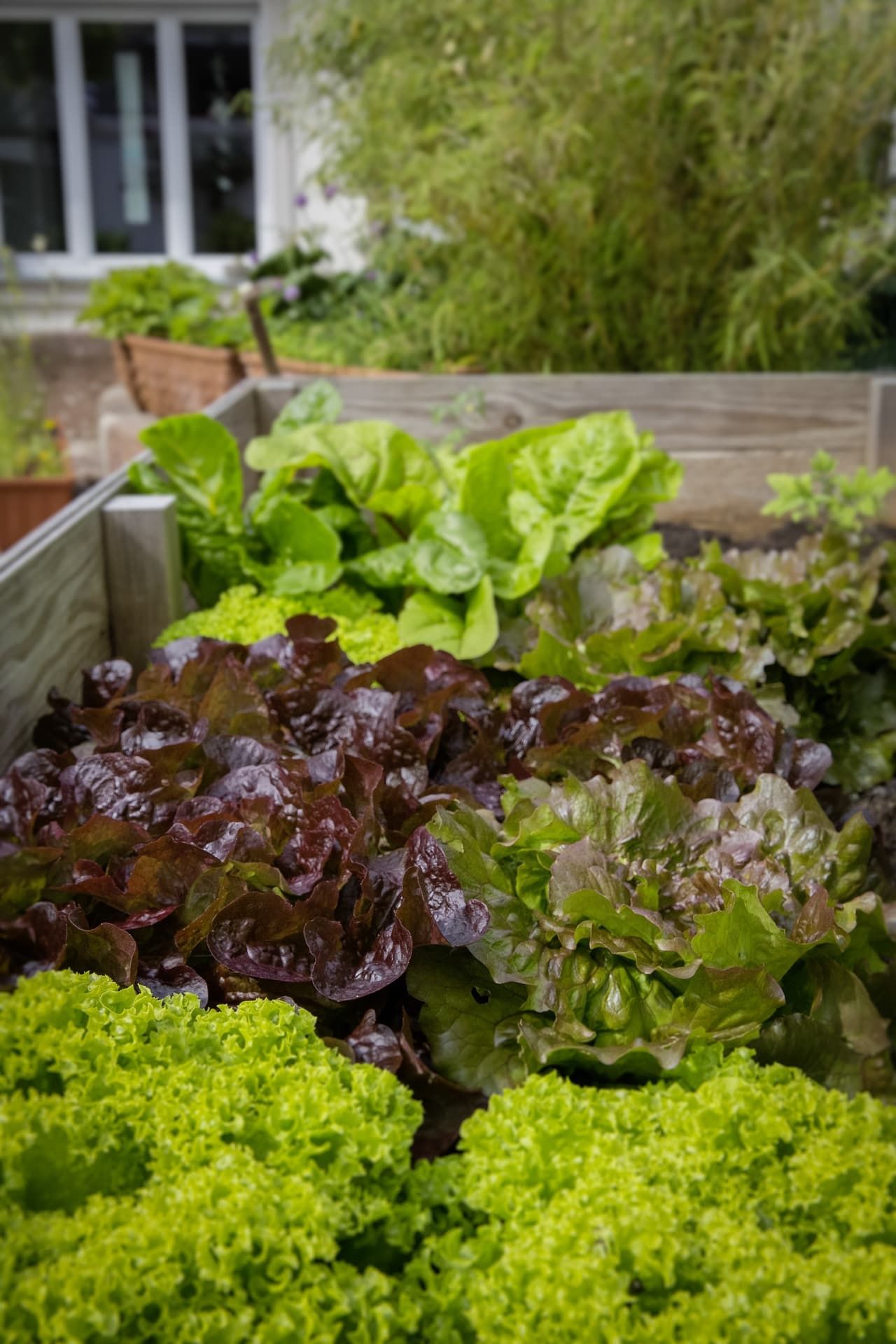 Salad greens: Why not just grow your entire salad all at home? Salad greens are the easiest and quickest to grow in small spaces, making it perfect for your urban garden. A south-facing, sunny window is a great spot for them to grow.
Garlic: With garlic, you don't even need to start with seeds. Plant cloves 1.5 inches from the top of the soil in about a 6-inch pot with good drainage, and watch them grow!
Garlic greens: Garlic greens taste like scallions but with an added garlic flavor. All you need is a 4-inch pot, a small bag of organic potting soil, and a saucer to set the pot on to catch drips. Perfect for small spaces, and instant flavor to your home cooked meals.
Scallions: The best part about growing scallions? You don't even need soil! Just bundle partially-cut-off scallions with a rubber band and place in an inch of water. Keep them in a sunny area and change the water daily. They will grow just like that!
Jalapeño peppers: Spice lovers rejoice. Peppers can be grown in your home! The best variety for containers are the smaller chili peppers. They grow well indoors and will produce fruit for more than 5 years if tended to properly.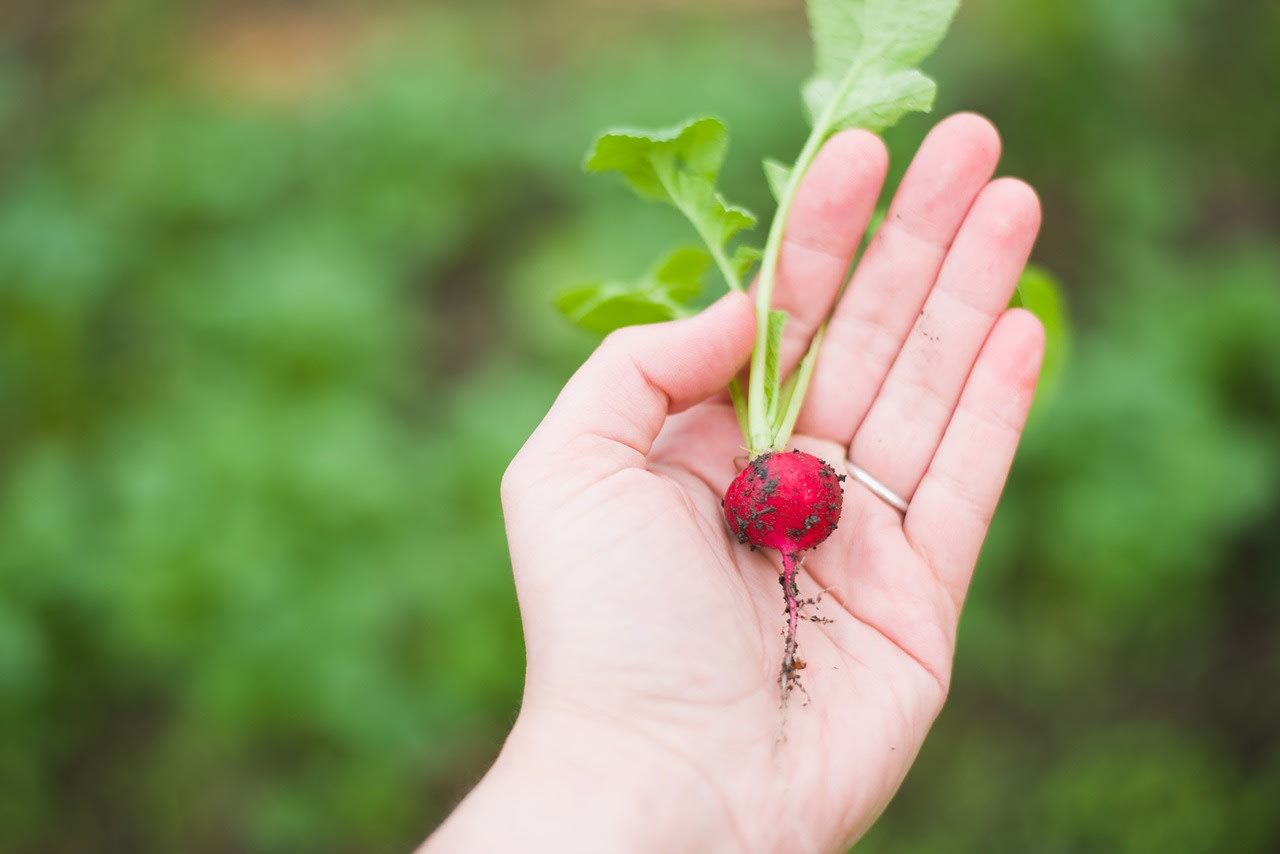 Radishes: Radishes are easy to grow, quick to sprout, and ready to eat in only 4-5 weeks. Choose a narrow, rectangular pot to mimic the way radishes would grow in the field. They need to be a few inches apart for adequate growth so putting the together in a long container is also visually appealing. The Cherry Belle radishes do incredibly well indoors.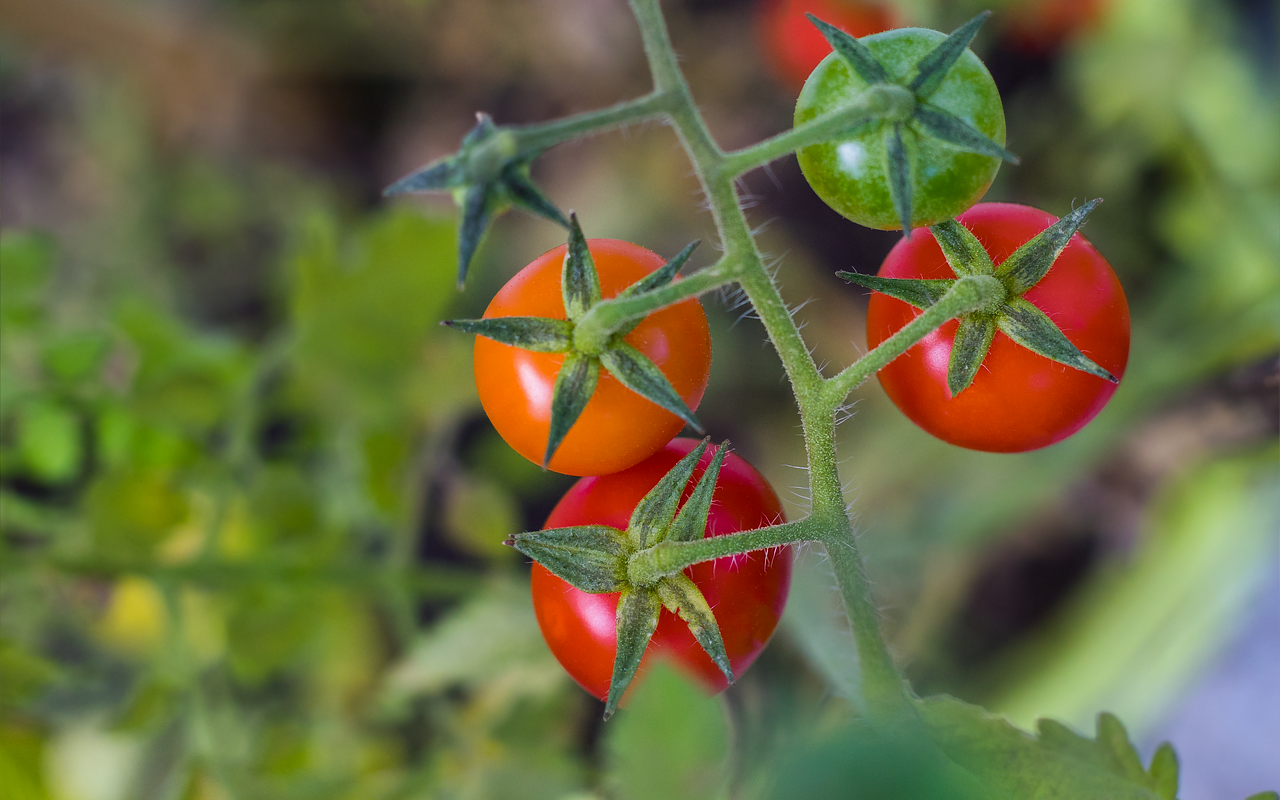 Tomatoes: Tomatoes need a bit more space than some of the other plants, but if you have the space, the results are delicious. Tomato plants are best in a 5-gallon container in a spot that gets about 12 hours of light a day.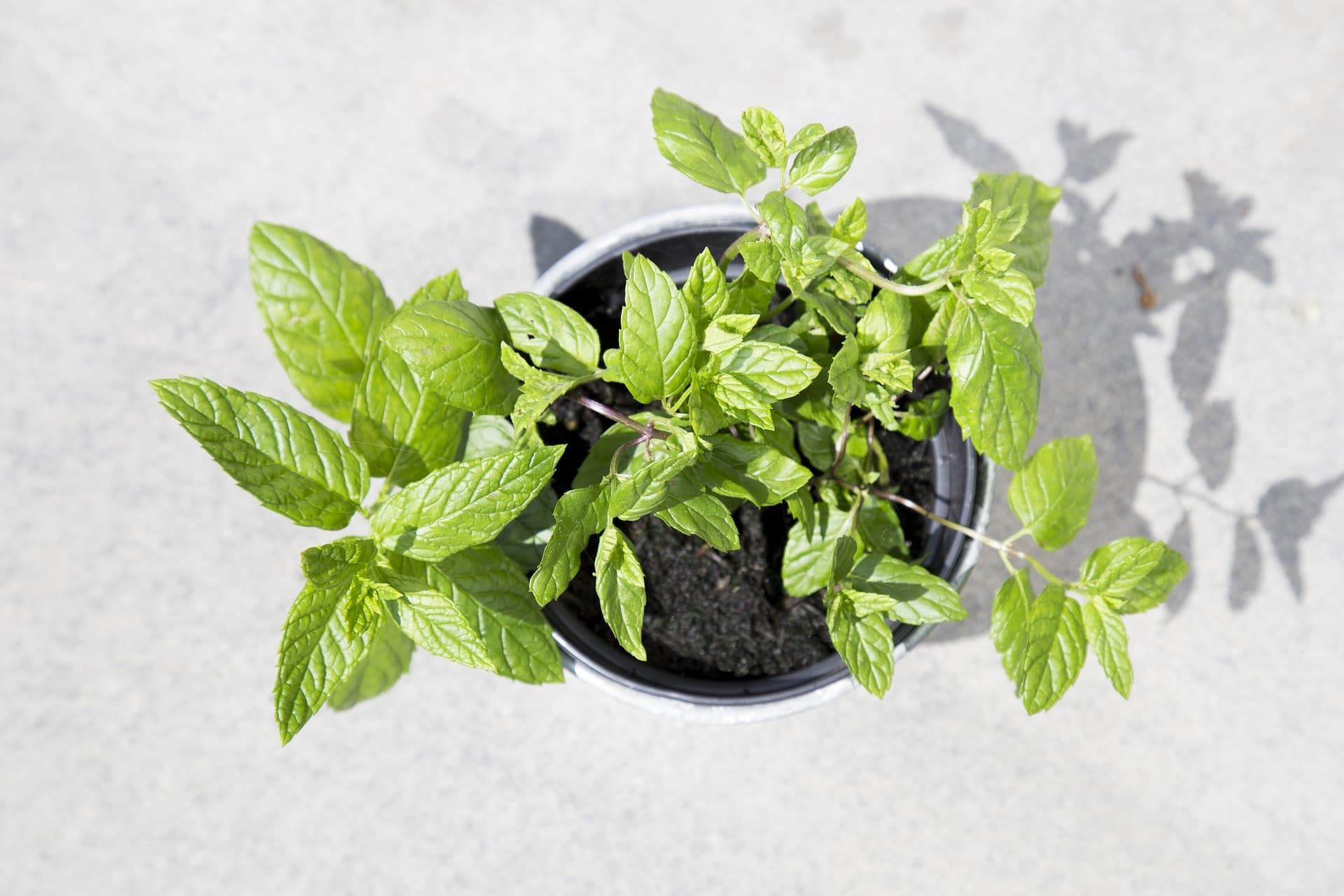 Mint: Mint is incredibly easy to care for and grows like a weed (but is much more appealing!). Keep in an area with morning sun. Container size may vary but it should be no smaller than 8-12 inches. Mojitos, anyone?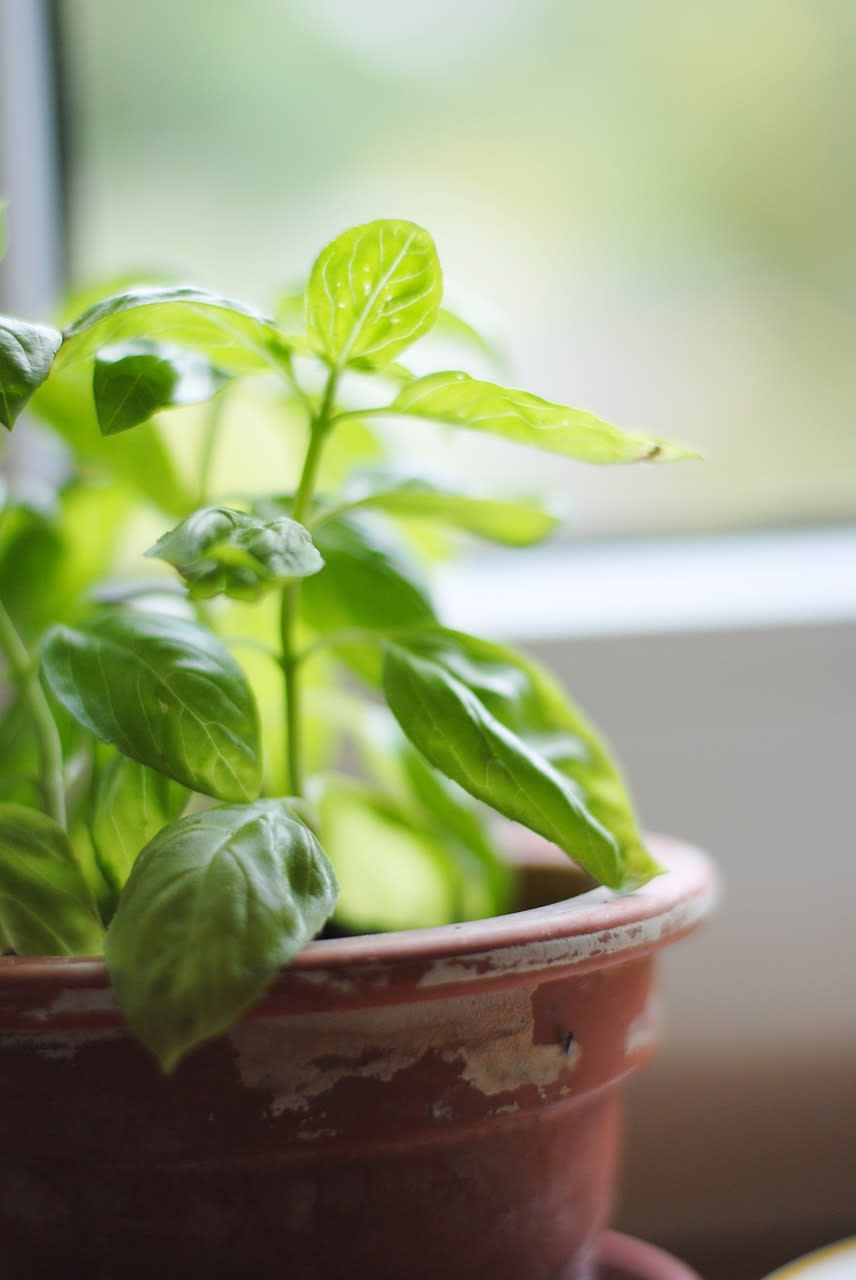 Basil: Basil is one of the most commonly used herbs in cooking, and fresh basil is even better. The plant grows very well indoors, as long as it gets about 6-8 hours of sunlight per day, and is planted in a container no smaller than 4-6 inches.
Cilantro: Another delicious herb, cilantro grows fast, but once you harvest it it does not grow back. Keep different pots with various stages of growth and keep starting new pots/recycling old ones over so you never run out.
Green Thumb Tips
By now, you are probably excited about the possibilities and ready to start your own urban garden! Before you start, just keep a few things in mind. Set up your space: consider how much room and access to sunlight you have. Then you can determine what kind of plants you can grow. Access to sunlight is major, since most of the plants need an average of 6 hours of sunlight a day to grow properly. Also, some plants grow better with limited sun than with others. Consider looking at a companion-planting chart when planning your garden, so you don't end up with any mishaps. For example, all culinary herbs grow well together (basil, parsley, cilantro, chives) and you can even grow them in the same pot, whereas mint likes to be grown alone. Pole beans grow well with marigolds but should not be planted near anything in the onion or garlic family, and tomatoes should not be planted anywhere near fennel. Once you've started planting, keep your garden organized and well-labeled so you can remember what all you have! After that, sit back, relax, and reap the benefits of your own urban garden.