Best Spots To Enjoy Art In Long Beach This Weekend
Long Beach is a great spot for art lovers year-round, and especially during October, when the city celebrates Arts Month. This weekend, there are a three outstanding art events that can be a great way to experience the local creative community.
One opportunity is a two-day open studio tour that allows you to view art and meet established Long Beach artists in their work spaces, which aren't normally open to the public. Another, the Second Saturday Art Walk, allows you to enjoy all that the city's vibrant arts district has to offer. If you'd like to see the creative process in action, The Belmont Shore Sidewalk Chalk Art Contest will be using local streets as a canvas.
Not only are these events fun, enriching, and supportive of the community, but they're a great opportunity to explore what makes Long Beach unique. Dive into the Long Beach art community this weekend!
Long Beach Open Studio Tour
Attending the Long Beach Open Studio this Saturday and Sunday, October 14th and 15th is as simple as following the interactive event map, which lays out the studio destinations around the city. For two days, attendees have an opportunity to peek behind the creative curtain in spaces usually not open to the public and a chance to meet established professional artists throughout the city.
Studios will be open both afternoons from 12 to 5 p.m., and with locations in Wrigley, Cal Heights, Alamitos Beach, Belmont Heights, Belmont Shore, and East Long Beach, tour organizers suggest that attendees visit red designated studios on one day, blue the other. By dividing your tour this way, many of the studios will be within walking distance of each other. Be sure to reference the The Long Beach Open Studio Tour for a full listing of participating artists and their profiles, complete with samples of their art work.
The Long Beach Open Studio Tour is one of the main events of Long Beach Arts Month, which is organized by the Arts Council for Long Beach. The art on display covers a broad range of mediums, including oil paintings, acrylics, watercolors, sculptures, and handcrafted jewelry.
Not only will you get a glimpse at beautiful creative spaces, but you can also take advantage of studio pricing for high quality fine art. The artists are present to talk with visitors, show their work and, display the tools they use to create their pieces. Live music and refreshments will also be featured at select locations.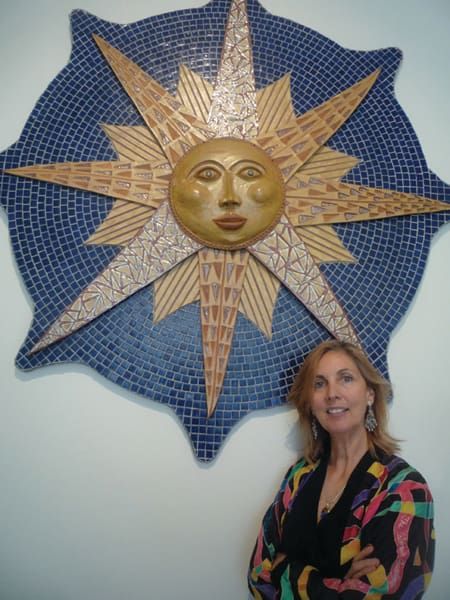 The tour is organized and curated by Lisa Wibroe, a local artist, art educator, interior designer, and landscape designer, who finds creative inspiration in her Scandinavian roots. Wilbroe often combines Viking themes with a feminist perspective, and her love of nature, mythology, and mystical concepts is reflected in her work. Also an environmentalist, Wibroe enjoys re-purposing and creating art from salvaged objects.
Tina Burnight, another local artist, played a key role in bringing the event to fruition and has been involved in the Open Studio Tour since its inception. Assisting Wibroe, Burnight helps organize the tour and the tour's website as well as participates by opening her home studio to the public.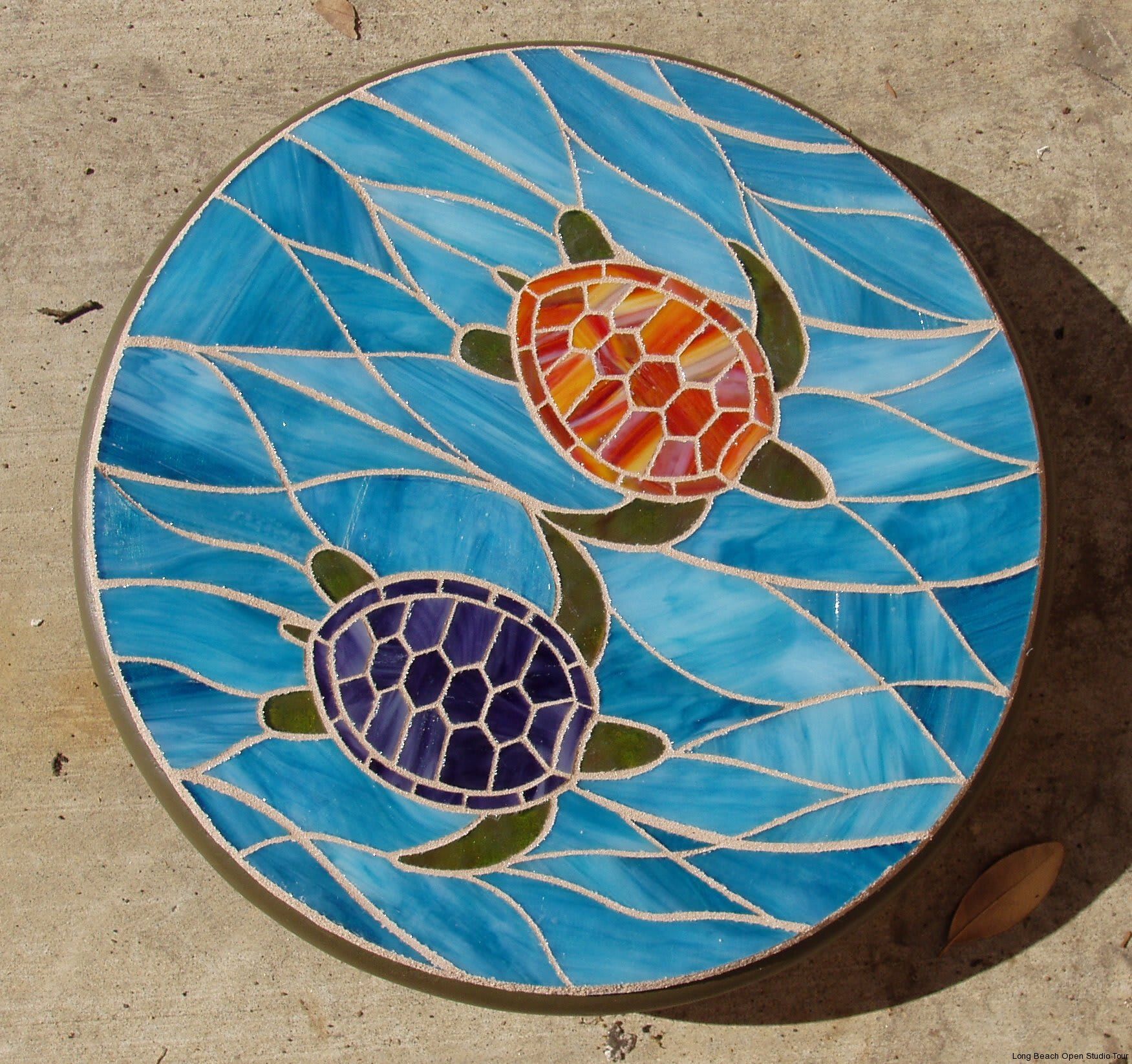 Burnight's work focuses on experimental approaches to ceramics, welding, stained glass, photography, and mosaics and draws inspiration from natural movement. Her art has been featured at several Long Beach locations, including The Aquarium of the Pacific, Buy Art Studios, Gallery Expo, and the "Global Day of Discovery" show at the Long Beach Renaissance Hotel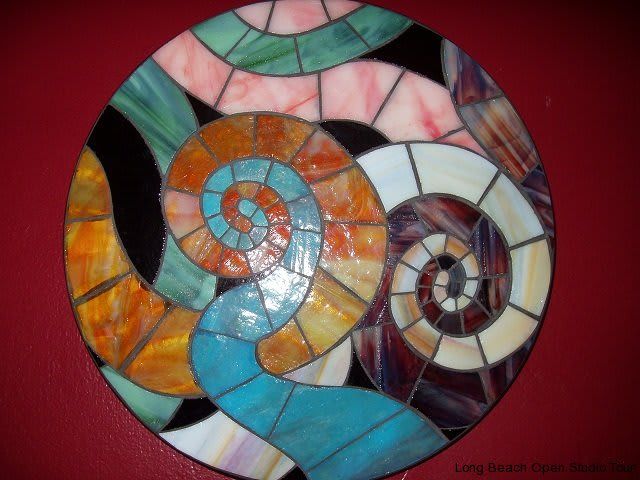 Featured Musical Performances and Demos:
Studio #1 (465 West 25th Street)
The Bad Benson Band – Saturday noon-5 pm, Sunday, 2:30-5 pm
GeriatriX – Sunday, 2:00 -2:30 pm
Studio #12 (3616 Lewis Avenue)
Interactive Enamel Demo – Saturday & Sunday, 1-5 pm
Studio #19 (1105 E. 3rd Street)
Rosemary Vu on Guitar with vocals – Saturday, 1-5 pm
Studio #23 (4424 E. 14th Street)
Quinton Fults on Banjo & Guitar – Saturday, 3-5 pm
Studio #33 (236 Loma Avenue)
Traditional Bolivian Folk Music – Saturday & Sunday, 1-5 pm
Second Saturday Downtown Long Beach Art Walk
Showcasing local art, artists, and performers in the area around Linden, 1st, Broadway, 4th, and Elm Street, the Downtown Long Beach Art Walk offers exhibits featuring paintings, sculpture, photography and crafts. This monthly event, held the second Saturday of each month, includes stages for live music and street performances. Some featured destinations include Blu Prints Gallery, Butterscotch, Wabi Sabi Village Market, and J Graphix Studio.
Children are also invited to participate, with multiple opportunities to create their own works of art featured throughout the event. Each event also features a "Long Beach Masterpiece" contest where local artists can compete for a prize of a one month free showing on the walls of Hellada Gallery.
Local galleries, restaurants, and coffee shops support the event by staying open until late evening for event guests. Parking is available in nearby structures and lots, ranging from $5-$15 for the day. Set for this weekend, and the second Saturday of every month, this event is an ongoing chance to explore the talented creative community here in Long Beach.
Belmont Shore Sidewalk Chalk Art Contest
This Saturday, Oct. 14th, from 9 am- 4 pm, the sidewalks of 2nd Street in Belmont Shore will be transformed into colorful canvases for beautiful works of art. The Belmont Shore Sidewalk Chalk Art Contest will feature over 115 artists who will demonstrate, display, and sell their artwork. Those participating in the sidewalk chalk contest will literally take to the streets as they create their work and compete for cash prizes.
Part of the Belmont Shore Art Walk on Second Street, there will also be activities for kids and families such as art instructions, ballooning, and face painting. Presented by Justin Rudd and his nonprofit Community Action Team (C.A.T.), the chalk art contest will present the winner with a $1,000 cash prize during the final ceremony held in front of Chase Bank.