Best Long Beach Spots to Soothe Your Sweet Tooth
It turns out that the city of Long Beach isn't just a great location for the beach, entertainment, and walkability. It is also paradise for those with a sweet tooth. Judging from our ice cream shops, bakeries, and specialty, food places, we have to admit that it's not very surprising that the Travel Channel named Long Beach one of the top 10 cities for those who love sugary, sweet treats.
According to the Travel Channel, we eat more ice cream than any other city in the country , and with the options that we have, it would be hard not to. Let's cover the ways we celebrate our love of sugar here.
Ice Cream
Long Beach Creamery: Long Beach Creamery is the first that Travel Channel looked to highlight, based out of Bixby Knolls and absolutely loaded with flavors like Pound Cake and Black Ring Coffee. If you need it in a hurry, you can even order ice cream through Postmates and have it brought to you at home or in the office.
Paradis: Another local favorite in Belmont Shore and Seal Beach is Paradis, which makes awesome custom sorbet and gelato as well as a milkshake out of the flavor of your choice. Rotating seasonal flavors at both of these locations guarantee you'll have a different experience each time.
Creamistry: Science for ice cream! Another Long Beach favorite, Creamistry has seen an abundance of growth in California. Using liquid nitrogen, Creamistry avoids the unpleasantness of hard-frozen ice cream by bringing their flavors to the correct chilled temperature right in front of you.
Afters Ice Cream: Orange County favorite Afters Ice Cream has also recently began to work its way into the area with their trendy "Milky Bun" ice cream sandwiches that uses fresh ice cream, cereal, and a warmed donut as a bun.
Cupcakes
Cupcakes have had a long run in California, spreading far and wide in shopping malls and events with their convenience and multiple flavors. Driven by programming like Cupcake Wars, the single serving treats have transformed with specialty fillings, fancy icing, and toppings aplenty.
Frosted Cupcakery: In the Belmont area of Long Beach, serves up over a dozen flavors regularly for standard cupcakes, and lots of alternatives like gluten-free, ice cream cupcakes, and mini varieties.
Sweet Jill's Bakery: Nearby in Belmont Shore as well, Long Beach original Sweet Jill's Bakery is serving cupcakes, cakes, cake sandwiches (!!!), and other baked goods across the spectrum. They're well known for their gooey cinnamon buns. Never fear if you can't make it to the storefront: Sweet Jill's can be found directly in the Long Beach Airport terminal, so be sure to grab a sweet treat next time you're flying out on an adventure!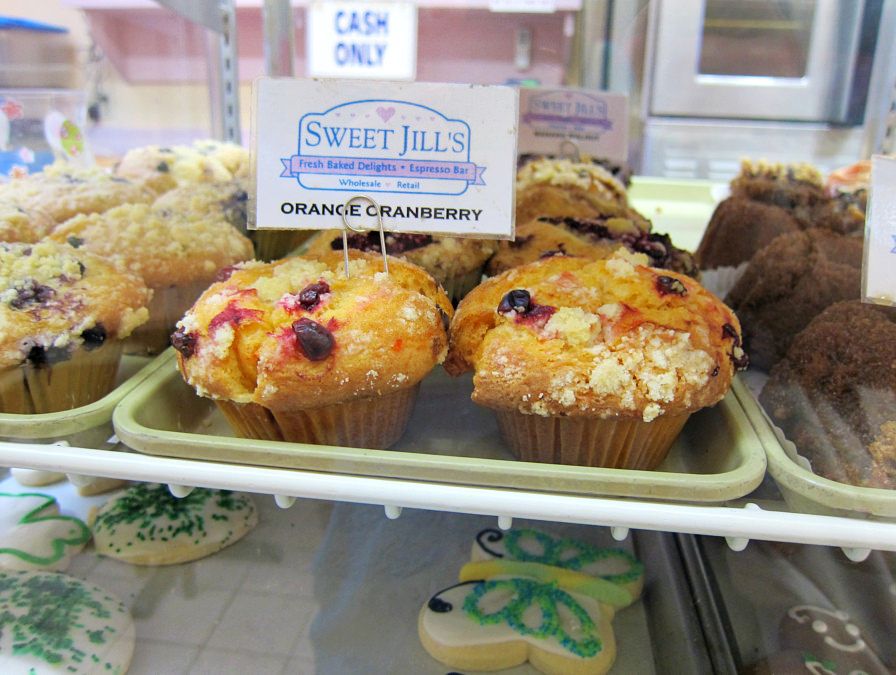 Miss Priss Cupcakes & Such: Family owned and operated, this quaint shop is located in the Lakewood Village neighborhood. They offer a wide selection of luscious flavors, in regular size, Big Daddy, and bittles (mini). The frosting is to die for. They also have cakes, sandwiches, and bread.
Bundts on Melrose: Don't confuse these treats with cupcakes. This little shop on Long Beach Boulevard offers mini bundt cakes in myriad flavors, including red velvet, orangesicle orange, strawberry lemonade and more. Luscious and moist, they're delicious, and they deliver in packs of 3, 6, 9, or 24.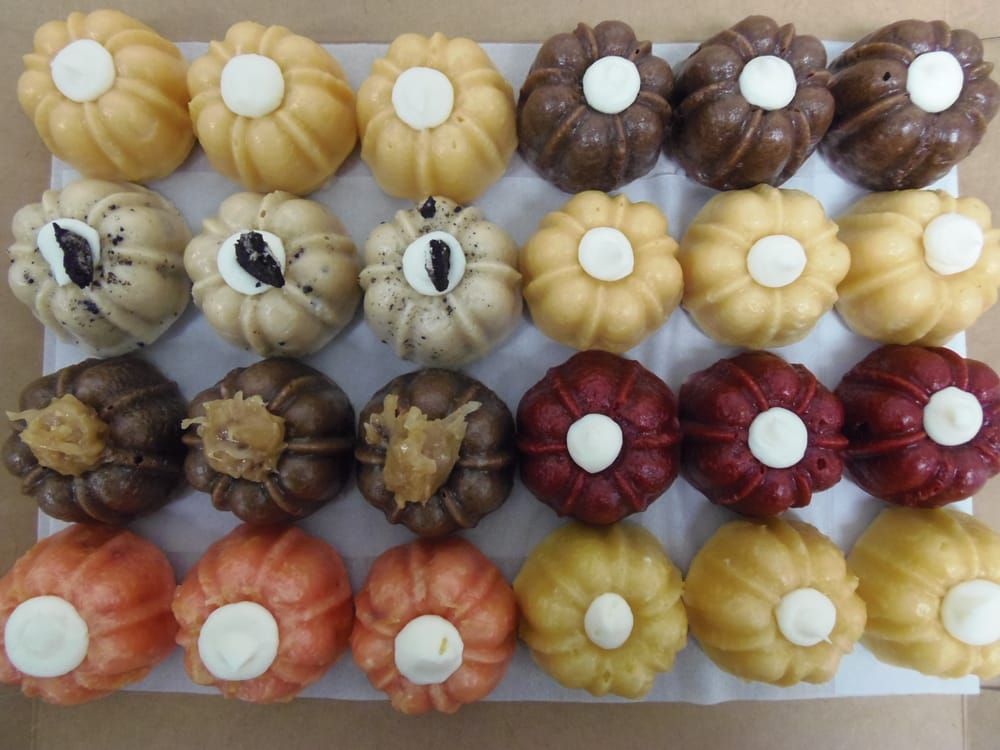 Other Goodies
You didn't think it stopped there, did you? Here's a few one-offs and side dishes that get Long Beach going after dinner.
The Funnel House: Dishing out the carnival favorite, The Funnel House is down by Shoreline Park in downtown Long Beach. If you're not in the mood for funnel cake, they also offer cookie ice cream sandwiches, churros, and various sweet drinks.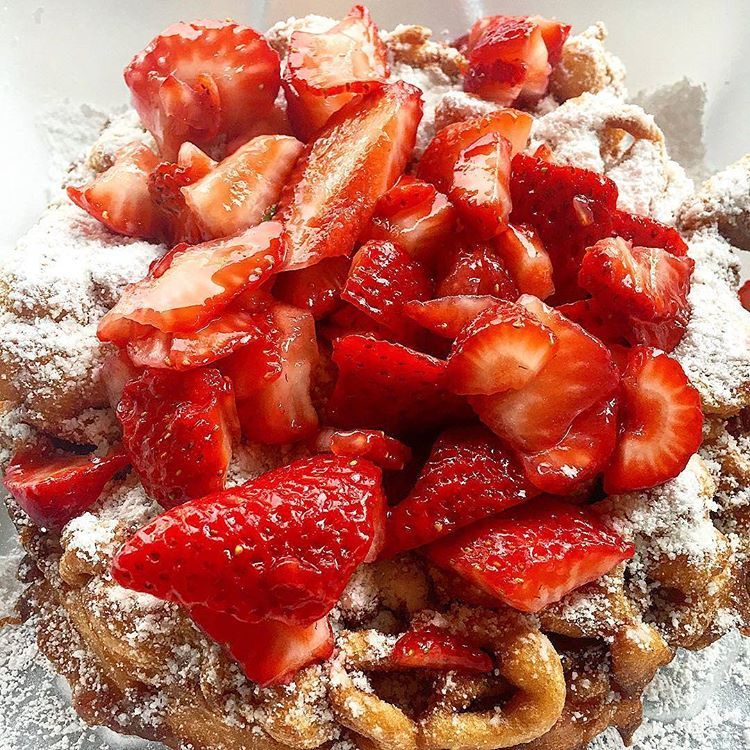 Snow Monster: One part ice, one part ice cream, the "snow monster" is an unusual snow cone that utilizes more traditionally Asian flavors like thai tea and mango, but is super smooth and light in comparison to a traditional snow cone. Another OC transplant, Snow Monster also sells macaron ice cream sandwiches, so that's an overall dessert win for Long Beach.
The Pie Bar: Let us not forget the American classic, pie. Newcomer The Pie Bar has set up shop in downtown Long Beach and serves up favorites like cherry, key lime, and "cutie pie" jars. They also do savory pies like chicken pot pie, making this a well-rounded stop if you find yourself on Pine Ave.
5000 Pies: A westside favorite, 5000 Pies is serving up sweet and pizza pies. As a community effort, 5000 Pies teaches young people culinary skills and management training to make them better equipped to pursue careers in the future. They also make wicked good pie flavor combos like Triple Berry, Salted Caramel Brownie, and Chocolate Raspberry Cream.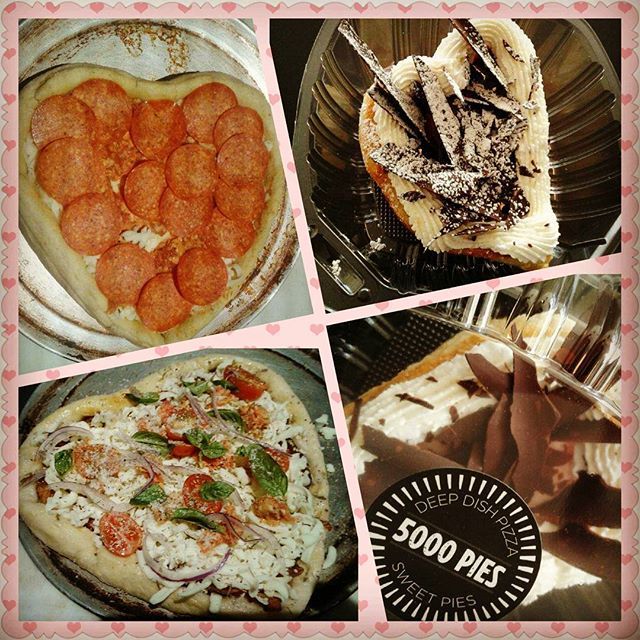 Scratch BakedGoods: Situated in the heart of Belmont Heights, Scratch is a boutique bakery offering hand-crafted treats, including cookies, scones, bars, tarts and more. We recommend their peanut butter sandwich cookies.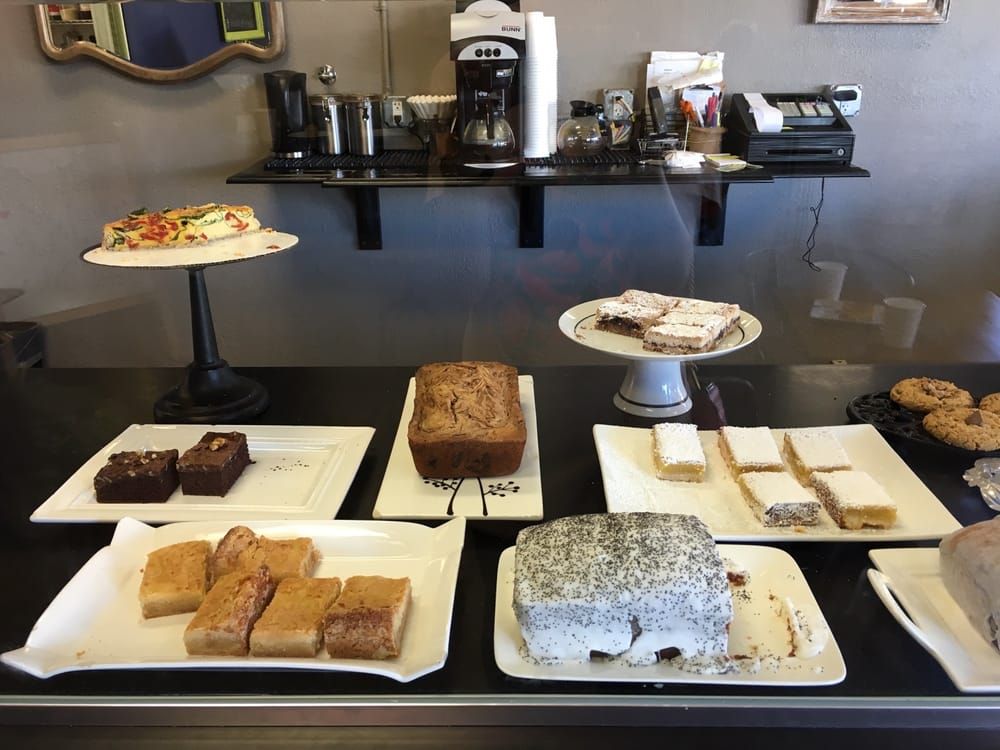 Long Beach likes its sugar, and the community provides. If you've got a favorite or a recommendation, let us know! We'd love to spotlight them so that more people in your neighborhood can support them and our city.