There is something beautiful about a lush, green yard. But the water bills and the upkeep of grass lawns are pushing homeowners to look for alternative options. There are dozens of ways to transform your yard into something new and beautiful - without grass. While there are pros and cons to each option, each of these lawn alternatives can create a visually appealing yard for your home and your style.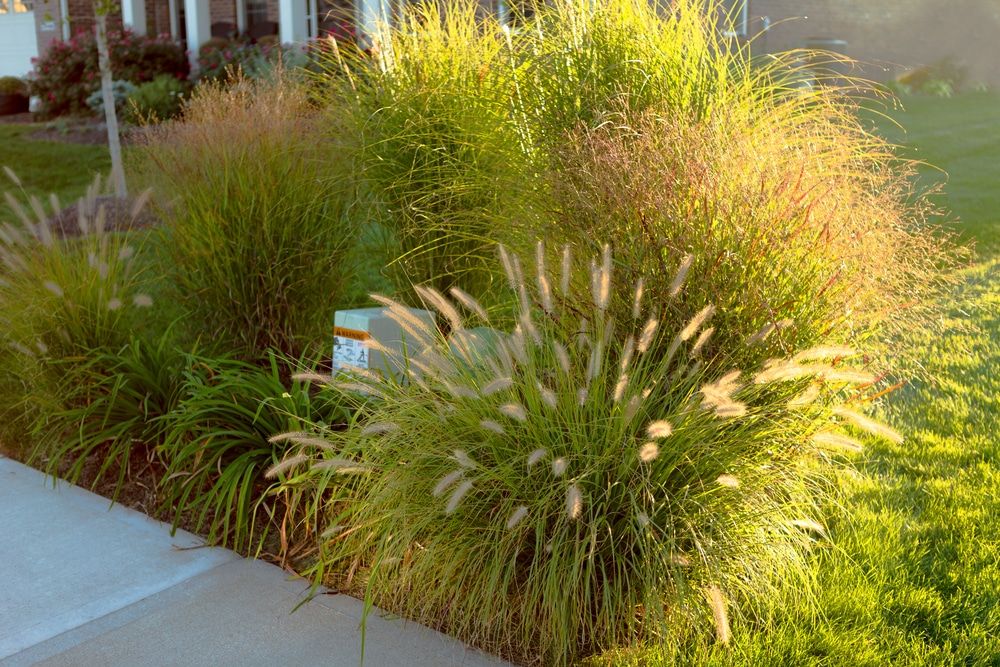 Ornamental Grass
For those looking to cut back on the water bill, but not quite ready to give up grass completely, ornamental grasses are a good choice. Many ornamental grasses are drought-tolerant so they require very little water once established. They grow in clumps, and basically wherever you plant them is where they will stay. There is no spreading involved. Ornamental grasses are also naturally disease- and pest-resistant. There are many varieties so you will be able to create your own unique look for your lawn. The only downside; ornamental grasses are just for looks, not for a lawn that you want to be able to use.
Pros:
Low Maintenance

No Spreading

Disease- and Pest-Resistant
Cons: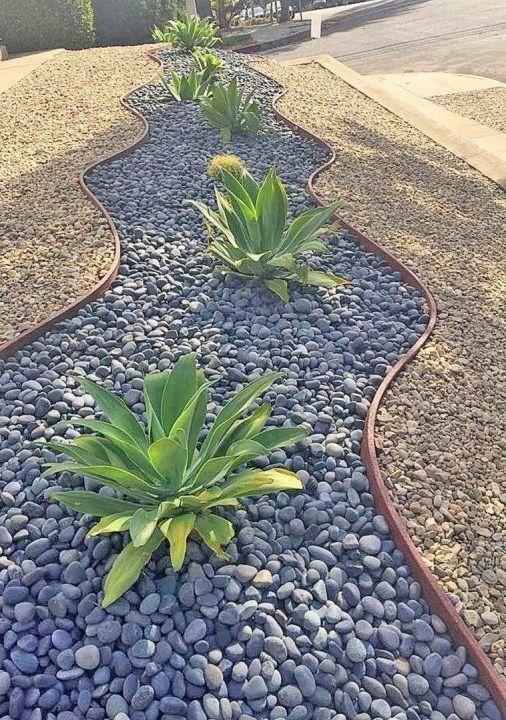 Rock Gardens
Rock Gardens offer a lot of room for creativity when it comes to your lawn. You can create small sections of rock gardens, like the popular "dry creek bed," or they can be the basis of your entire landscaping. Rock gardens are great because they require little to no maintenance, and little to no water depending on your design. Use a variety of rocks and gravels in a range of sizes to create a visually appealing garden. Most people who choose to go this route add touches of drought-resistant shrubs, perennials, and/or succulents for touches of green.
Pros:
Little to No Maintenance
Little to No Water
Cons:
No Foot Traffic
Can be very Stark if additional plants are not added for color/texture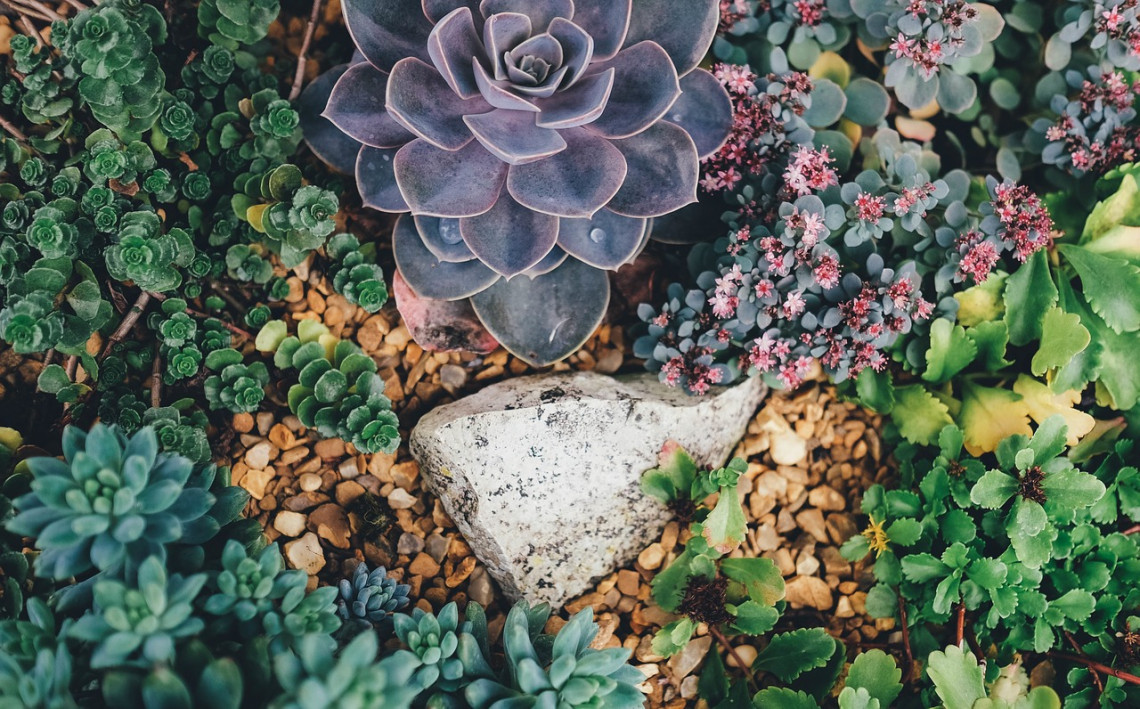 Succulent Garden
Succulents are not only trendy at the moment, but they are great for lawns as they are hardy and easy to grow. Succulents are especially good in arid climates as they do not require a lot of water. They are not fussy about soil and can add lovely touches of color throughout your yard. Think about combining succulents with other lawn elements such as rock gardens or patio stones. You can even take it one step further and create a full-on Xeriscape, which means to use drought-tolerant native plants and succulents to create a low-maintenance, low-water alternative to natural grass lawns and other water-wasting landscaping options.
Pros:
Little Water
Easy to Grow
Low Maintenance
Cons:
No Foot Traffic
Can be Time Consuming and Costly to Create/Install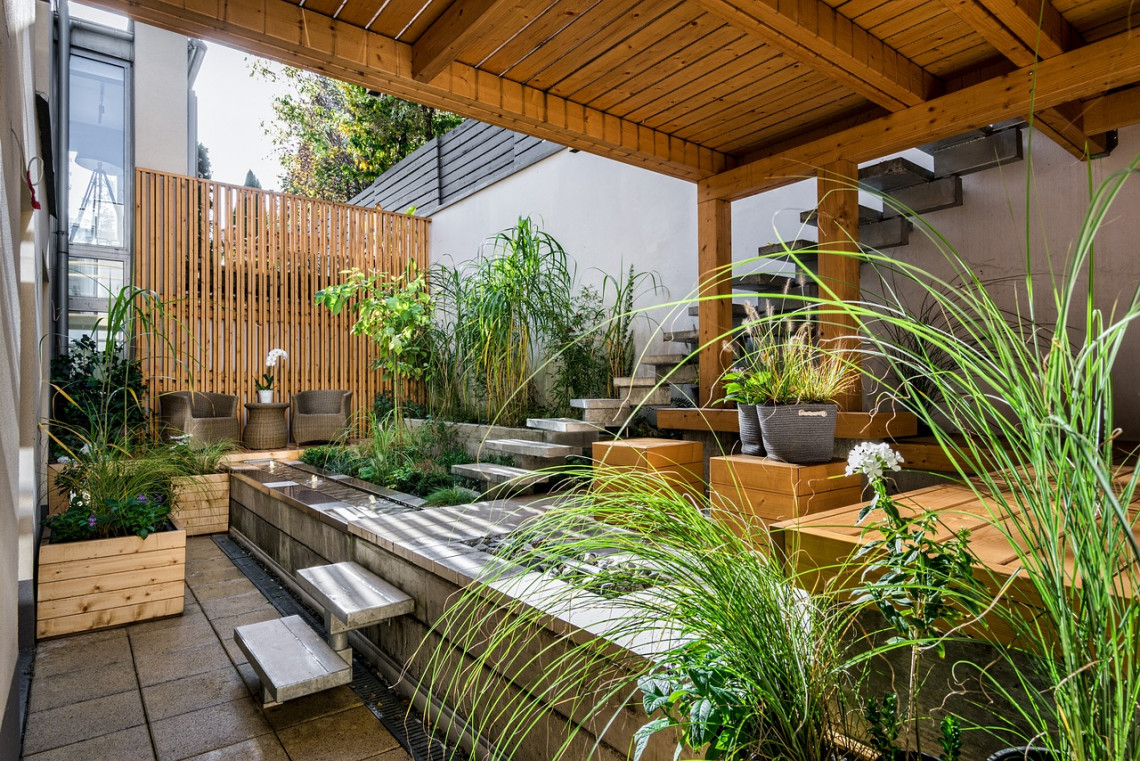 Stones and Hardscapes
If you are looking for a grass-alternative, but still want to be able to use your yard, consider patio stones and hardscaping. The basic principle of hardscaping is how it sounds; a stone or cement patio surrounded by planters for those touches of green. This option is especially good for small, urban yards. With hardscaping, it creates dozens of opportunities for use, including lounge areas, backyard bbq's, and fire pits. You will still have the use of your yard without the hassle of watering, mowing, etc. Add planters or flower beds where you desire to keep some touches of nature. If you have a bigger yard, you can use patio stones to create visually appealing walkways.
Pros:
Allows Foot Traffic and Yard Usage
Little to No Maintenance
Endless Design Options and Room for Personalization
Cons:
Can crack over time
Initial Installation can be Costly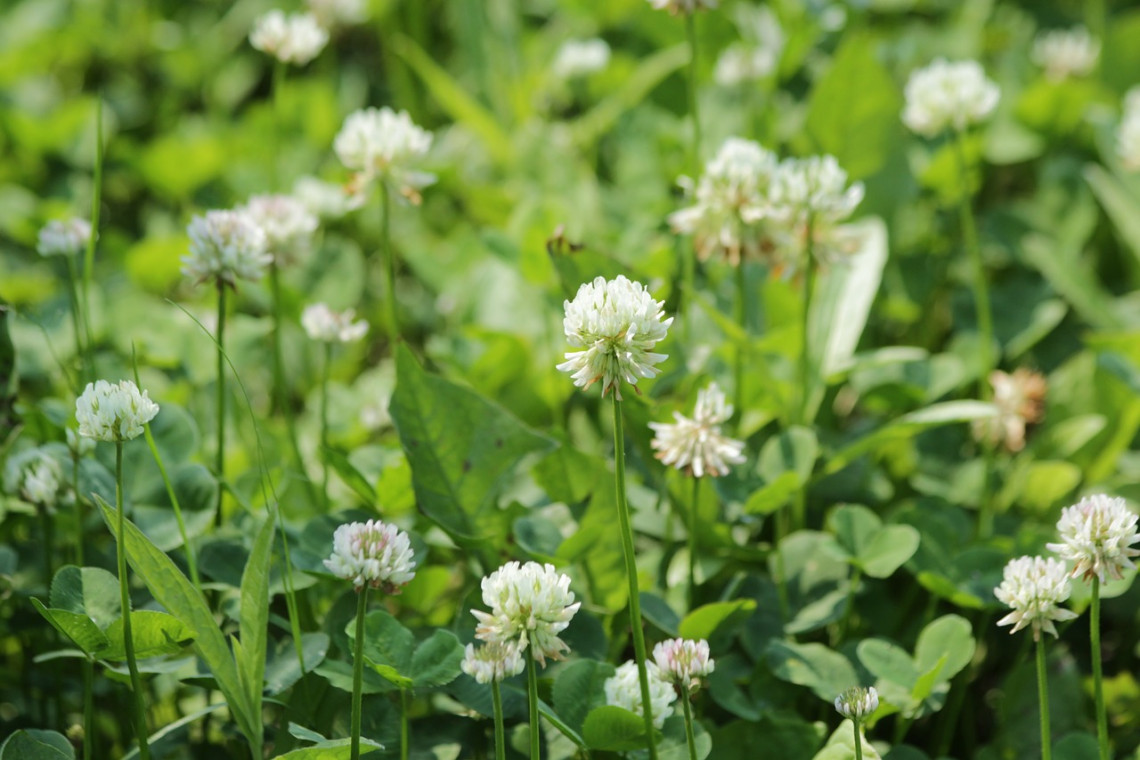 Creeping Perennials
Creeping Perennials make excellent lawn coverings that require no mowing. There are dozens of different creeping perennials to choose from, such as Thyme, Clover, Creeping Charlie, and Chamomile. Many of these creeping perennials are drought-resistant, so once fully established they require very little water. Many have beautiful blooms in spring and summer, adding color and beauty to your yard. Some of these perennials, like Dutch Clover and Thyme, can be hardy as well, meaning they can withstand some foot traffic. Red Clover, on the other hand, is very fragile. Some varieties of Chamomile can be toxic to pets, so make sure you do your research if going with this option. Another thing to keep in mind; creeping perennials are "creeping" for a reason. They spread quickly and can become a problem if not looked after.
Pros:
No Mowing
Low Maintenance to Grow
Some can withstand Foot Traffic
Drought Tolerant
Cons:
Can Spread Quickly
Some are Fragile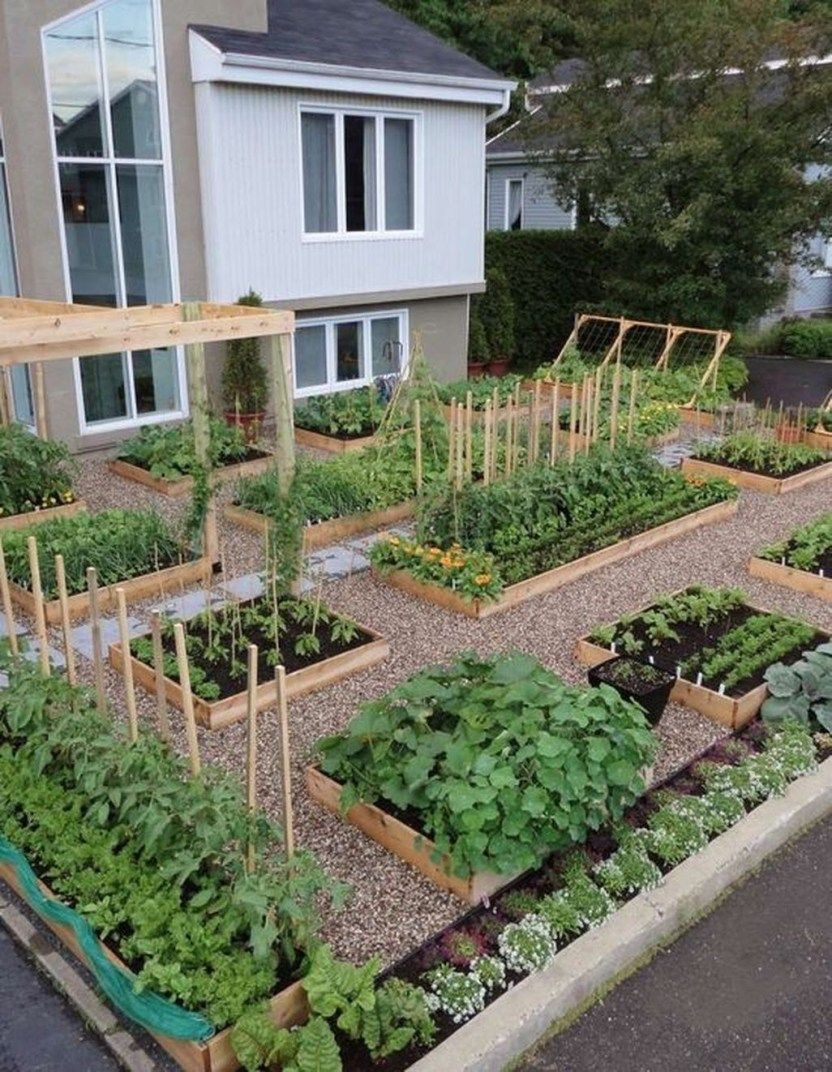 Herb & Vegetable Garden
Some homeowners want to get more use out of their lawns. So, why not create a herb and vegetable garden? When done with a little planning and creative installation, your garden will create attractive landscaping to your property. Elements like raised platform planters and arched trellises as especially appealing. Both herbs and vegetables can have beautiful blooms in the spring and summer. And as an added bonus, everything you grow can they be used in your cooking! Talk about a double bonus.
Pros:
You can Grow What You Eat
Creates Multi-functional Landscaping
Most Herbs are Low Maintenance
Versatile Planting and Design Options
Cons:
Requires Upkeep (Regular Watering and Weeding)
Many Plants have to be Replanted Yearly
Some Herbs can be Toxic or Irritants for Pets and Children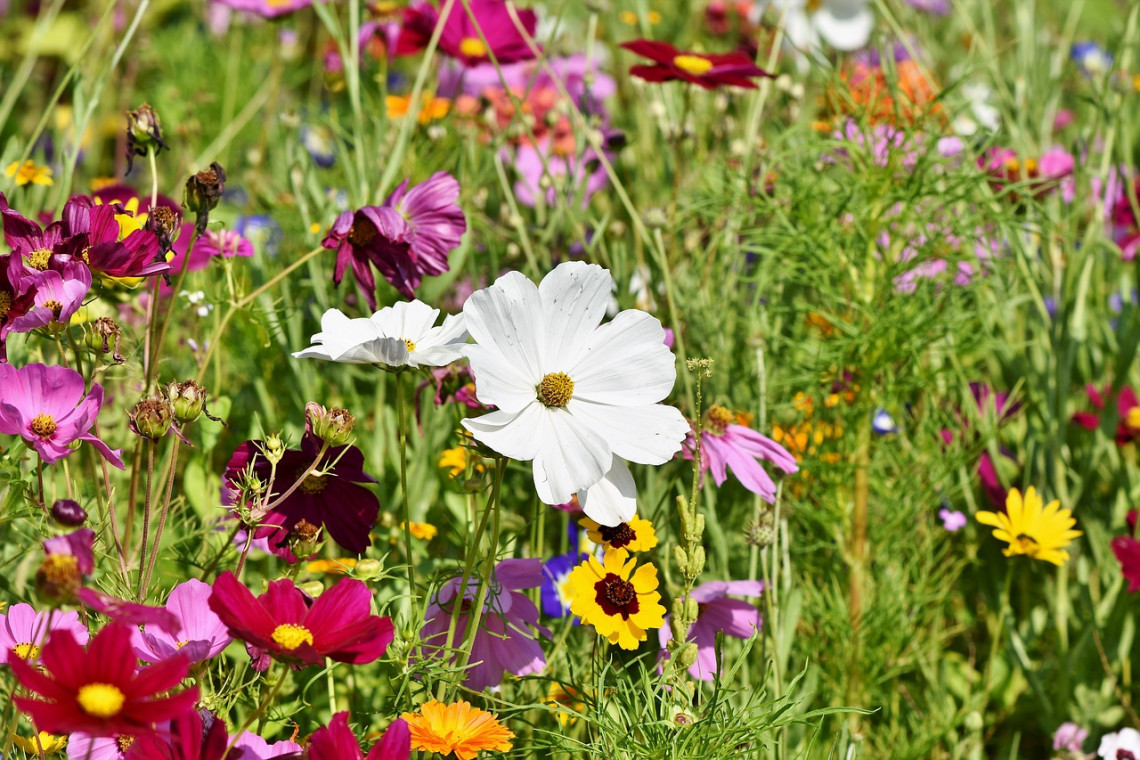 Wild Flower Garden
If you love flowers but aren't much of a green thumb, wildflowers can be a perfect lawn alternative for you. Wildflowers are easy to grow and require less water than grass. They adapt easily to a variety of land and will provide you with a variety of beautiful blooms. They do require some weeding and are not good for areas with high foot traffic.
Pros:
Easy to Grow
Requires Less Water than Grass
No Mowing
Beautiful Blooms
Very Adaptable
Cons:
Can take a few years to get established
No Foot Traffic
Some Weeding Required
Needs to be Reseeded every few years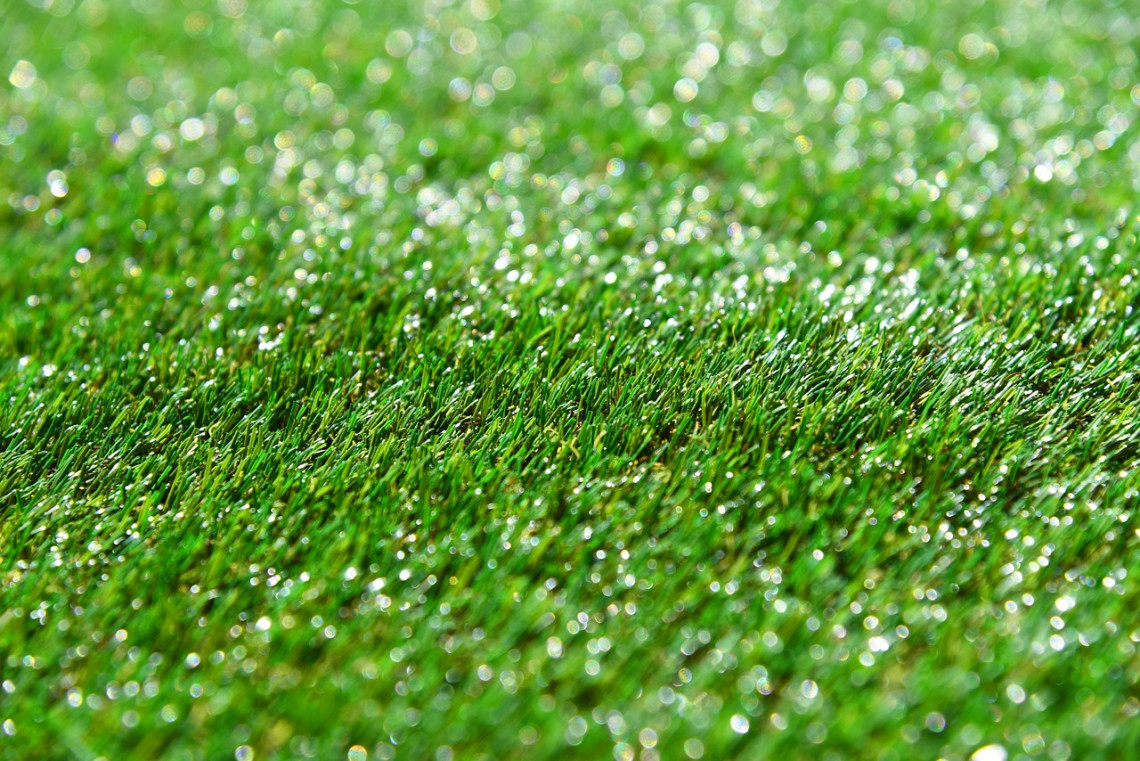 Artificial Grass
The thought of artificial grass, or Turf, in your yard may make you cringe. But turf has actually come a long way since it was created. Artificial grass today looks completely natural, but with virtually none of the upkeep as the real stuff. Many companies are using recycled materials to create turf, so it is eco-friendly. It is pet-friendly as well and easy to clean. The only upkeep that may be required it periodic brushing and hosing. And the main draw of artificial grass: it looks great all year long! Keep in mind though, artificial grass can be very hot, especially in the summer. And some HOAs won't allow it, so do your research before committing.
Pros:
Looks Great All Year
Not Damaged by Foot Traffic
Durable and Long-Lasting
Little Upkeep
No Watering
Made with Recycled Material
Cons:
Installation can be Costly
Can be Very Hot
Some HOAs won't allow it
Not Biodegradable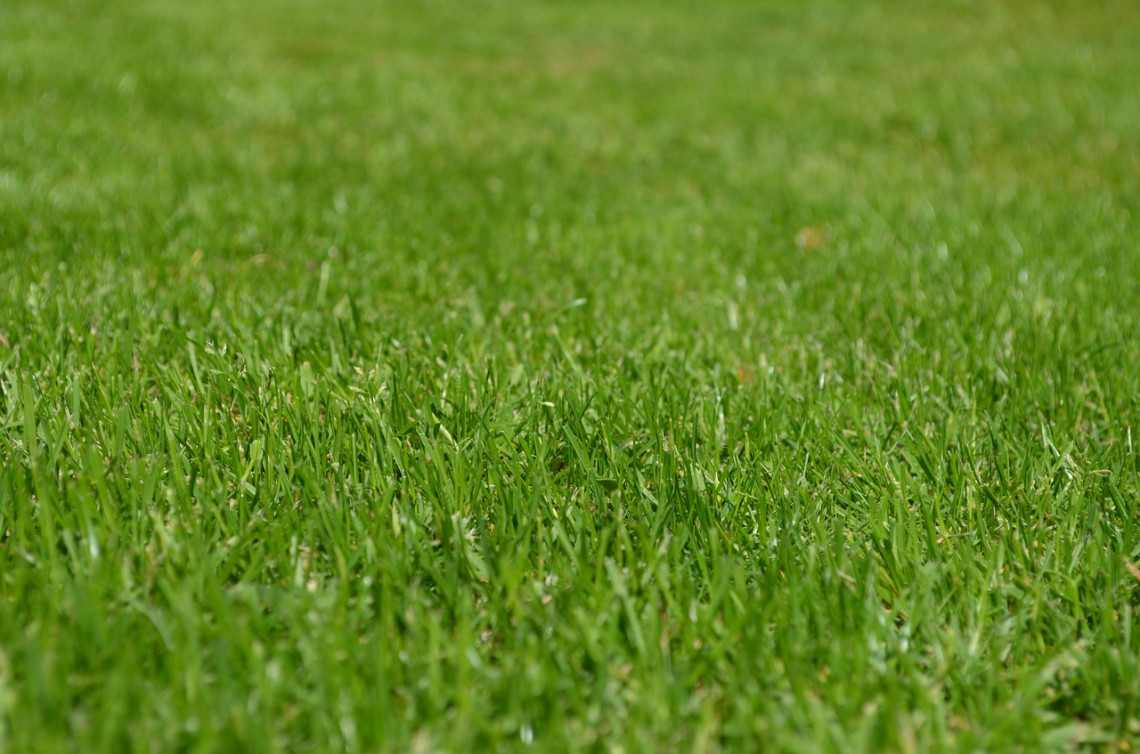 No-Mow Grass
Not ready to make the jump to artificial grass, but still want a lawn alternative that is less cumbersome? Now, there is a convenient No-Mow Grass option! No-Mow Grass is still real grass, and the seed blend makes a lush, hardy ground cover. No-Mow Grass is a blend of mainly red fescue, tall fescue, sheep fescue, and buffalo grass. These grasses require just 1/4 the amount of water as a normal grass lawn, and it grows very slowly - hence the name.
Pros:
Real Grass
Less Water than a normal lawn
No Mowing
Cons:
Installation can be Tricky (all previous grasses must be removed or killed first)
Weeding may be Necessary