7 Important Things to Consider During Your Kitchen Renovation
For many families, the kitchen is really the center of the home. Preparing and enjoying food is something that brings friends and families together like nothing else. The problem might be, however, that your kitchen is out of date and you don't really enjoy being in there that much. Or, you do enjoy being in there a lot but so does everyone else and there's simply not enough space. If either of these is the case, you should look into investing in some kitchen renovations that will make the room not only more attractive but more comfortable and functional as well.
Make Sense of Where You Store Things
Are your coffee and filters stored near the coffee pot? Are your measuring utensils kept together in one central location? Can you reach a pot or pan right from the cooking range? This is an update you can do to your kitchen that doesn't even require an expensive renovation. Pay attention to the extra steps you are taking to accomplish your tasks, and figure out a couple of ways to rearrange to make your life easier.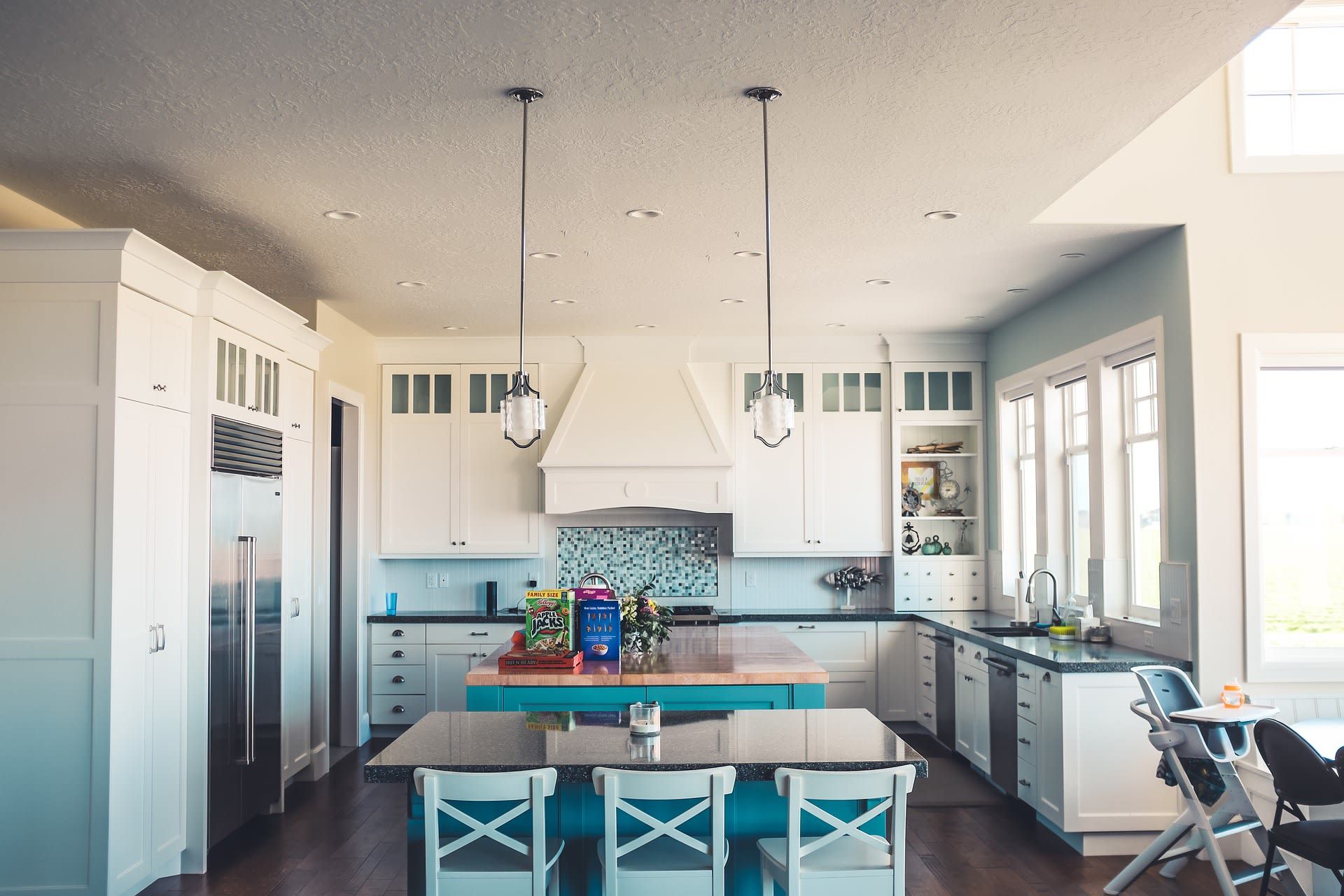 How Many Cooks Are in Your Kitchen?
If there is typically just one cook in the kitchen your layout should be much different than if your kitchen tends to fill up with three or four people buzzing around whipping up their favorite dish. Think about counter space when you are coming up with your design, and more importantly aisle space between your counter and your kitchen island. It's much more efficient in there if you can easily maneuver around each other.
Place the Microwave Somewhere Convenient for All
Depending on the size of your kitchen it might be tempting to tuck away the microwave somewhere up high so that it's not taking up counter space, but remember the vertically challenged members of your household. When working on a built-in for your microwave, or just picking a place on the counter, keep in mind if you want children to access the microwave, and if they will be able to move things in and out of it safely.
Invest in a Pot Filler
A pot filler is basically a faucet that comes out from your backsplash and over your cooking range. It seems like a minor thing, but avid chefs will assure you once you have one, there's no going back. It's just so convenient to have right there instead of carrying around heavy pots of water from your sink to the range. It's also a nice design element.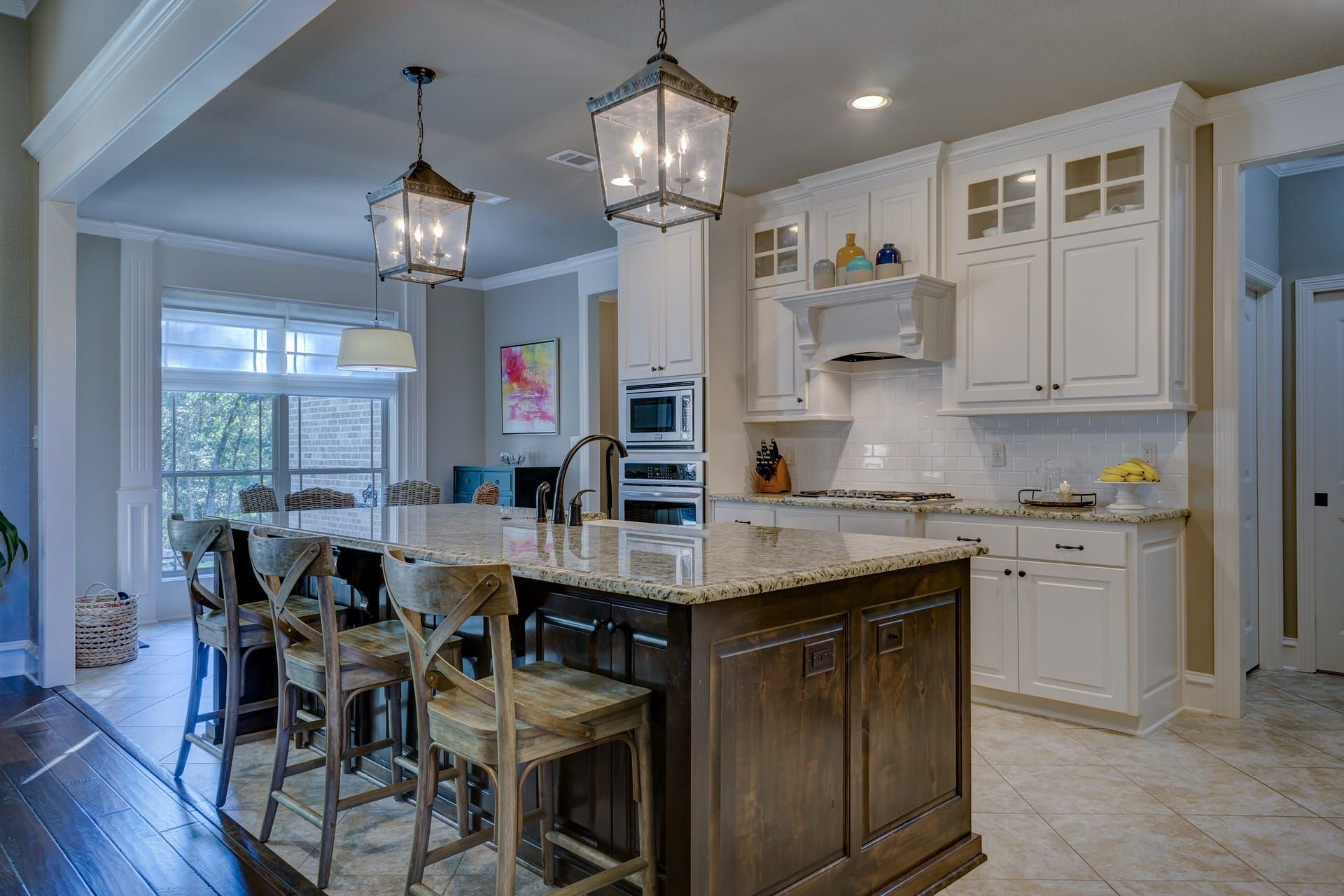 Leave Space Around Your Appliances
A good rule of thumb is to keep at least 15" of counter around your cooktop, fridge, and microwave. This will allow you enough "landing space" for pulling ingredients out of the fridge, setting things on and off the heat, and pulling items out of the microwave.
Don't be Shy with the Outlets
A major complaint with kitchens that are out of date is that there aren't enough outlets for plugging in appliances. Since you are renovating your kitchen you can have a say in how many outlets you want. If the looks of them don't bother you, always go with having a couple extra. That way you will always have a source of electricity when you might need it.
Customize Your Island to Fit Your Family
Take the opportunity of a kitchen renovation to really personalize your space to fit the needs of your family. If you are planning to eat meals at the island make sure there is enough stool space and that it's at the right height. Also, if your children love to cook with you, have an area of counter space that's a little bit lower so they can easily reach. Lower countertops are also wonderful baking surfaces. Talk with your designer and let them know how your kitchen functions regularly so they know how to create something for you that you'll love for years to come.