20 Tips For Preparing Your House For Sale This Spring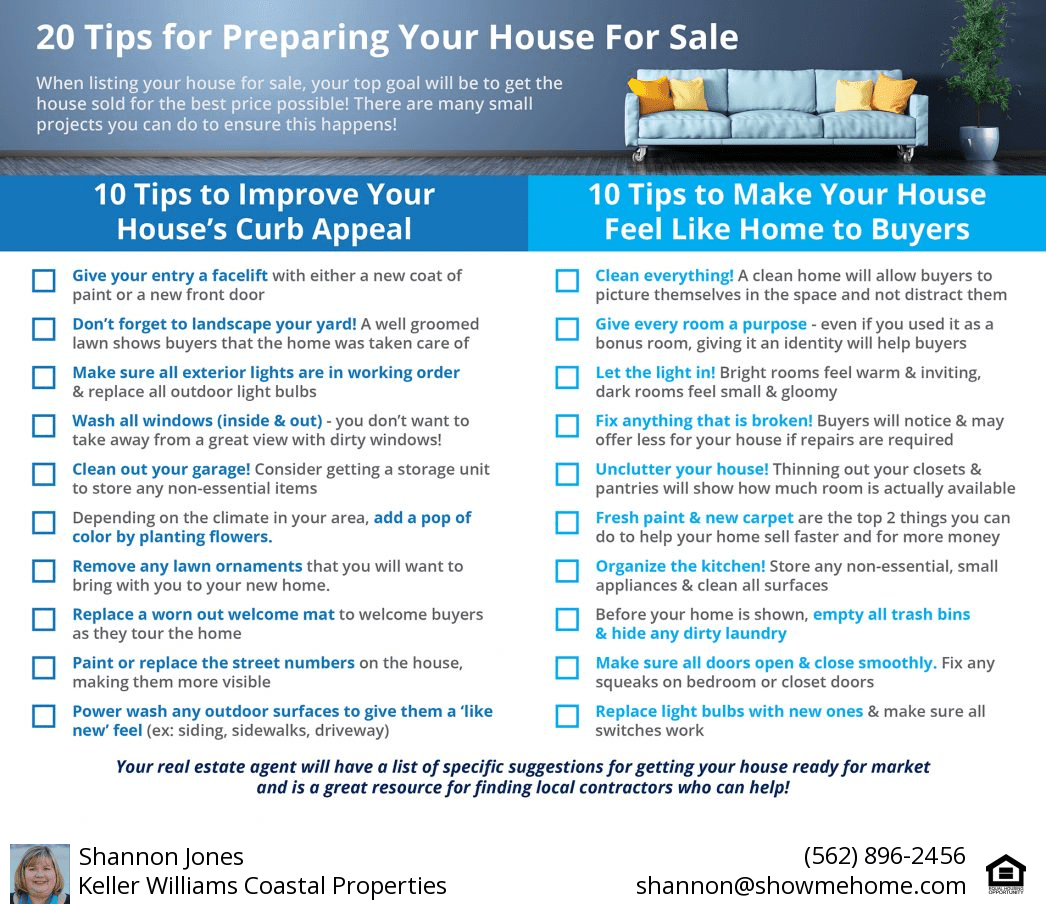 Highlights:
When listing your house for sale your top goal will be to get the home sold for the best price possible!
There are many small projects that you can do to ensure this happens!
Your real estate agent will have a list of specific suggestions for getting your house ready for market and is a great resource for finding local contractors who can help!
Preparation Matters
How your home shows in photos and when buyers visit can either help you earn thousands of dollars more than you would have -- or it can cost you thousands of dollars.
Before you list your home, make sure to check the items on this handy list. Have a question about whether you should tackle a particular project? Need a referral to a great contractor to help with a project?
A great real estate agent will help you with getting your home ready for listing. Consider contacting an agent several months before you're ready to put your home on the market so you can have them help you with the planning and preparation process.