19 Tips for Staging Your Home
Most home sellers want to sell their homes as quickly as possible, getting top dollar. Not everyone achieves that goal, but one thing that can help is staging.
According to stagedhomes.com, 95 percent of homes staged by an Accredited Staging Professional sell on average in 11 days or less with the average non-staged home selling after 90 days on the market. Homes staged by an accredited stager also sell for 17 percent more than non-staged homes, according to the site.
For sellers who don't have the budget to hire a pro, here are 19 home staging tips that will help put you on the fast track for a fast sale:
1. Boost curb appeal. Many people will drive by a home and what they see from the curb determines whether they attend. You can make your home much more inviting by:
Power washing siding and walkways
Hanging easy-to-read house numbers
Planting blooming flowers and fresh greenery
Mowing lawn, and reseeding or adding fresh sod as needed
Mulching flower beds
Washing front windows
Repainting or staining the porch floor and front door as needed
Make your front porch or stoop as inviting as possible with a fresh doormat, potted plants and if you have room, one or two pieces of porch furniture.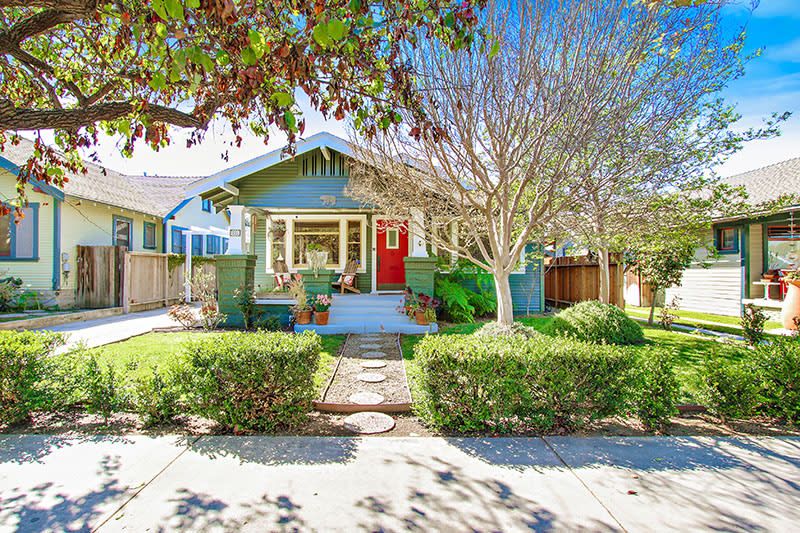 2. Do a Deep Clean of Your Home. From shining floors and gleaming windows to clean counters and scrubbed grout, every surface should shine. Consider hiring professionals to do some of the time-consuming stuff.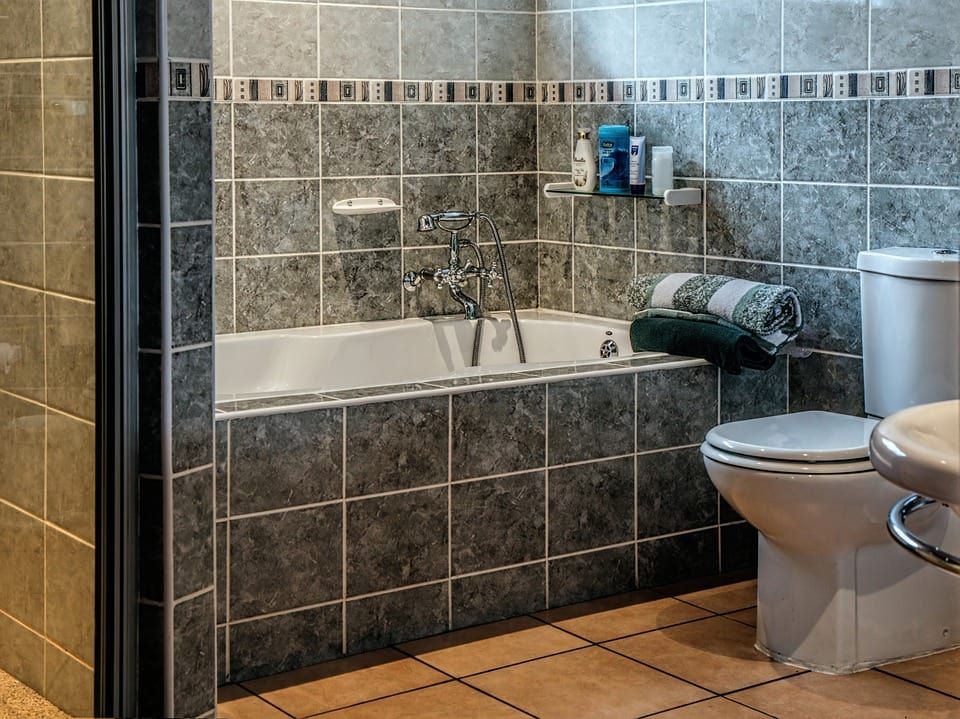 3. Clear Away All Clutter. It's not easy and you may need to consider renting offsite storage temporarily, but this is one of the most important and cost-effective things you can do to prepare your home for market. Clean and clear surfaces, floors, cupboards and closets equal more space in the eyes of potential buyers, so purge anything unnecessary or unsightly.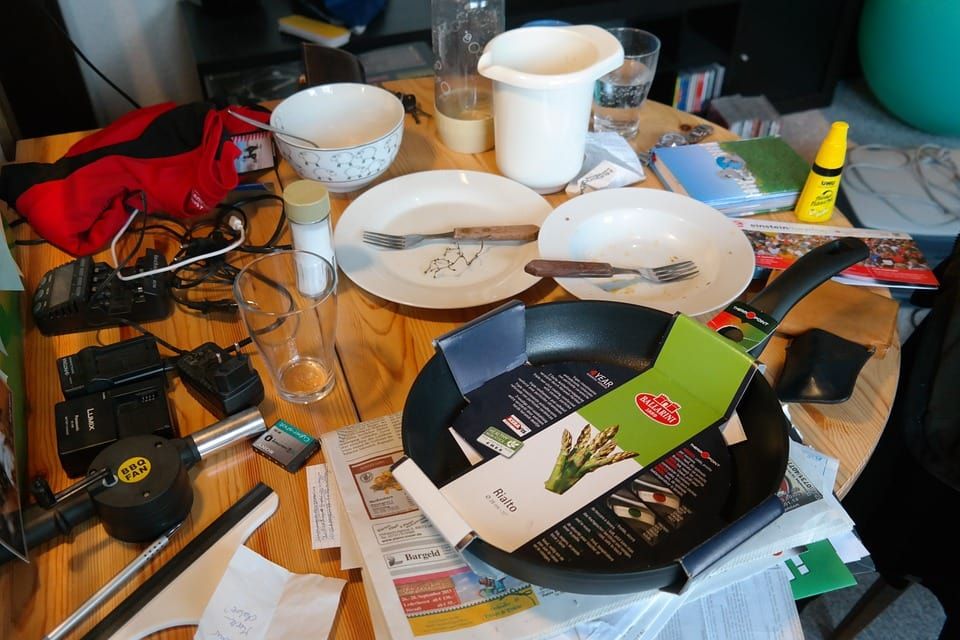 4. Strike A Balance Between Clean And Lived-In. You've just gotten rid of all the "stuff" that's not visually appealing, but you'll want to judiciously add elements that make your home appealing. Think vases of cut flowers, a basket of apples or a bowl of lemons on the counter.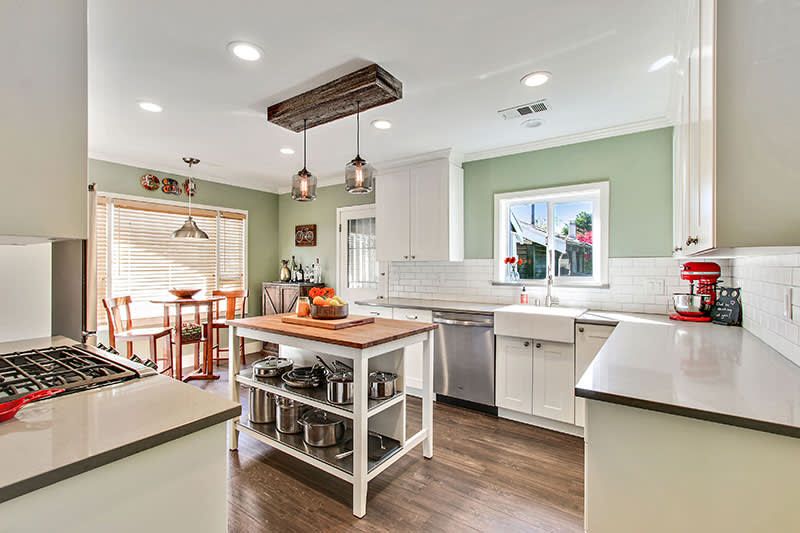 5. Style Your Dining Table. The dining room is often a blind spot in decorating the home. Between dinners, a large dining table can look bare and uninviting, so styling it with visitors in mind can increase the appeal. An oversized arrangement can look stiff and formal, so you may consider lining up a series of vessels down the center of the table instead.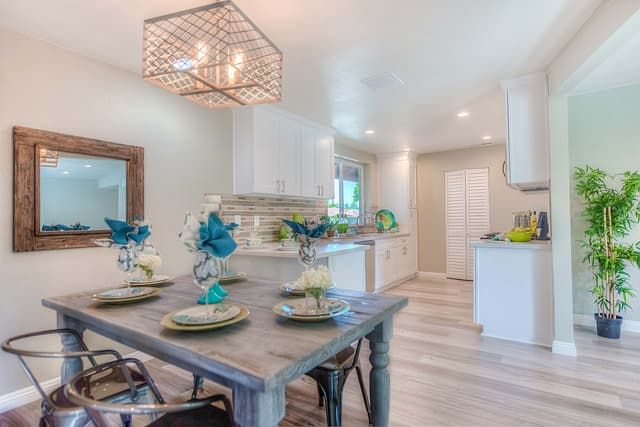 6. Don't forget your floors. At the minimum, give all floors a thorough cleaning (and steam cleaning for carpets). Consider having wood floors refinished if they are in poor shape, or strategically placing area rugs to warm up the space.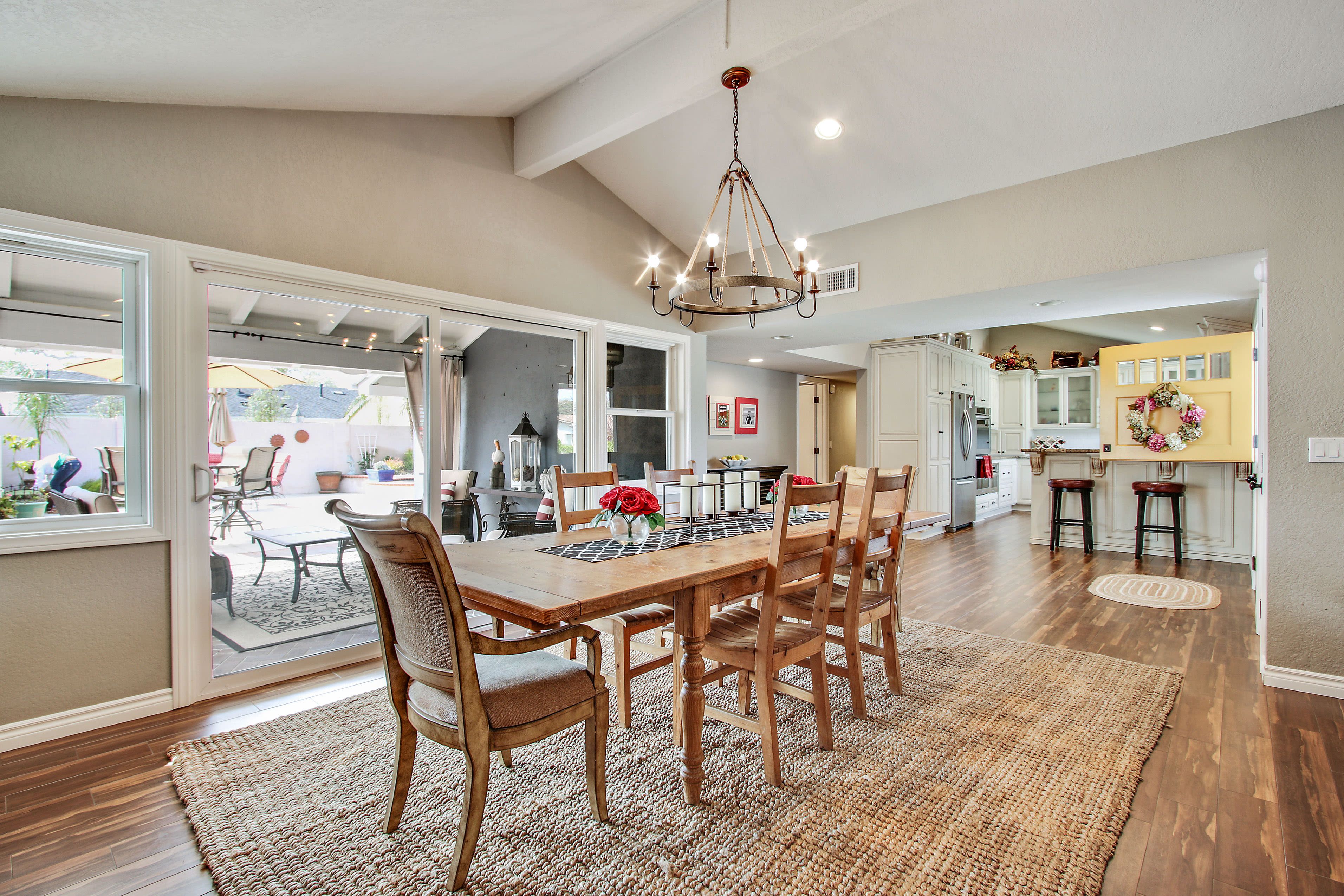 7. Rearrange Your Furniture. Symmetrical arrangements of furniture work well in living rooms. Pull furniture off the walls and use pairs of sofas, chairs, and lamps to create an inviting conversation area.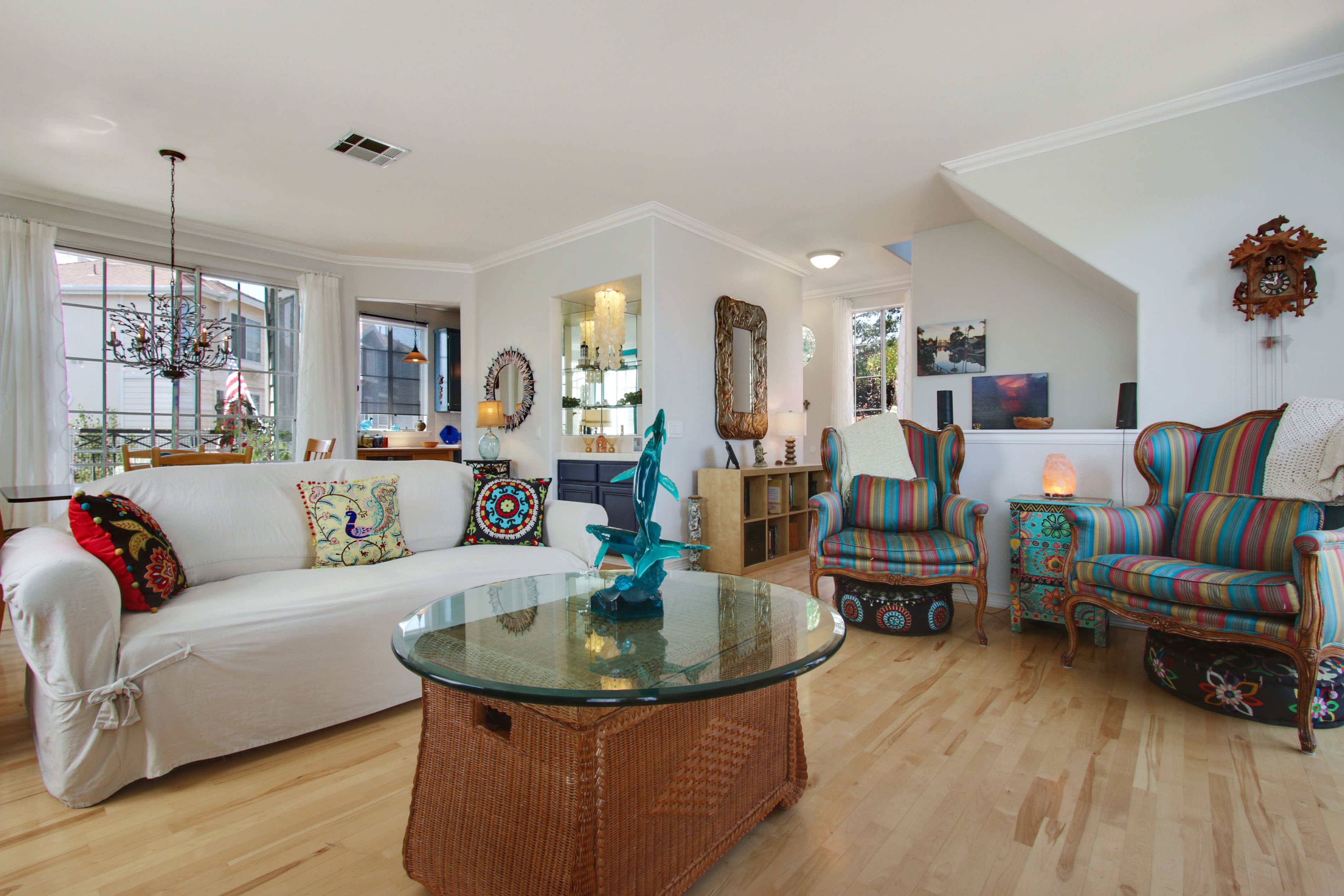 8. Choose Sophisticated Neutral Colors. Also consider adding a "pop" of color. Now is not the time to paint your walls lime green. But that doesn't mean you need to make the room completely beige and white. Use lots of rich midtone neutrals to create a sophisticated backdrop that will help pull everything together.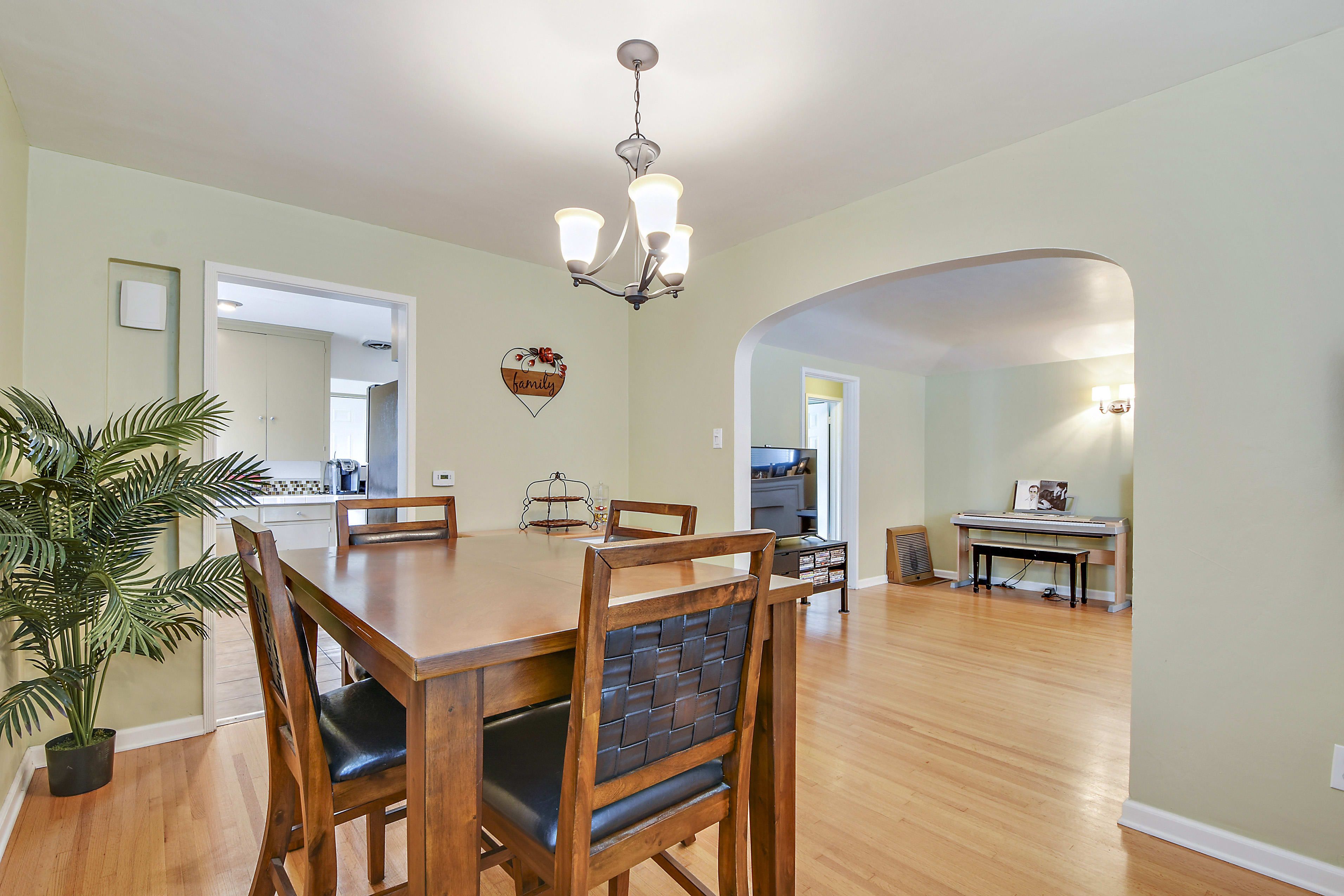 9. Create A Gender-Neutral Master Bedroom. Appeal to everyone with a clean, tailored, yet serene master bedroom free of personal items and clutter. Clean, crisp linens and tasteful artwork will set the right mood.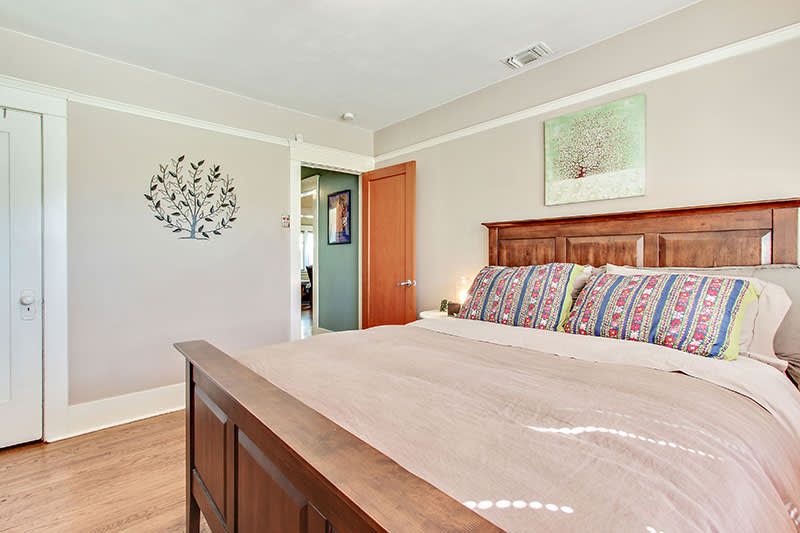 10. Open Those Closets! Would-be buyers will peek inside your closets and closet space can be a make-it-or-break-it feature for some buyers. If needed, it's recommended that to pack some boxes and put them in storage. Try to have 20 to 30 percent open space in each closet to give the impression of spaciousness.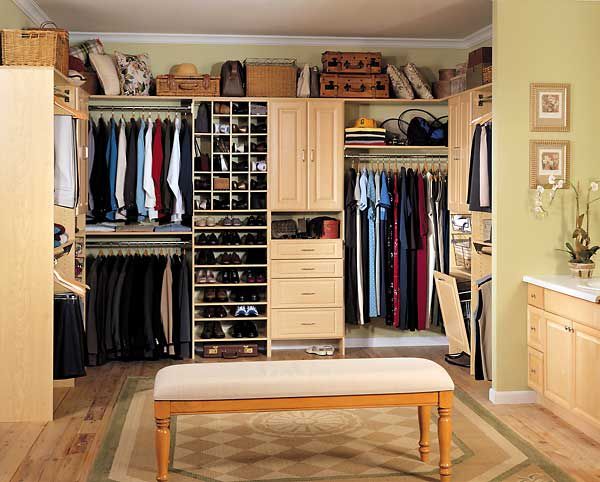 11. Clean Up Toys. If you have children, pick up their toys. Yes, there will be families with children looking at your home and their kids have toys too, but that doesn't mean seeing them strewn everywhere will help sell them on your home. When people house hunt, they are imagining a fresh start, how life will be when they buy a new home. Show them that in this home, it is possible to have a beautifully organized kids' room, with a place for everything, and they might be swayed.
12. Use Any "Extra" Rooms Wisely. If you have been using a spare bedroom as a dumping ground for odd pieces of furniture and boxes of junk, it's time to redefine the space. Each room should have a clearly defined purpose – not several purposes. Think about what potential buyers might like to see here. An office? A guest room? Making a real room out of the "junk room" could really have a big payoff.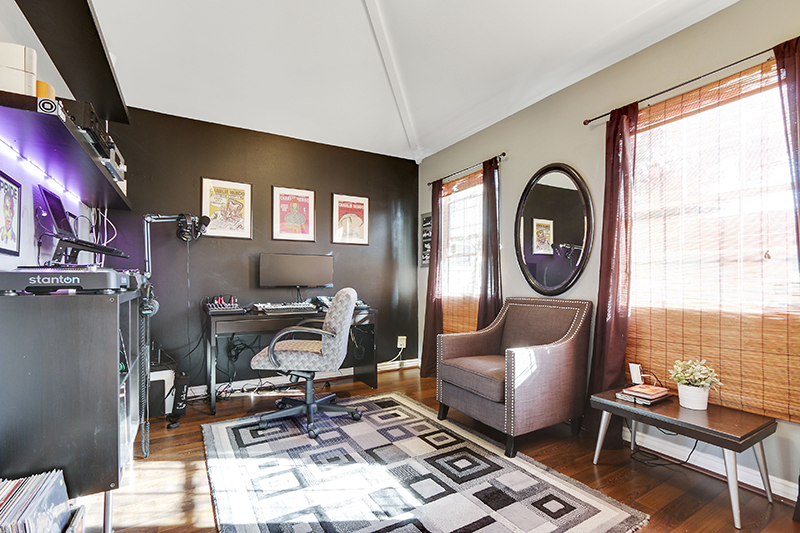 13. Try A Pedestal Sink to Maximize Space. If you have a small bathroom but a huge cabinet-style sink, consider swapping it with a simple pedestal sink. Your bathroom will instantly appear larger.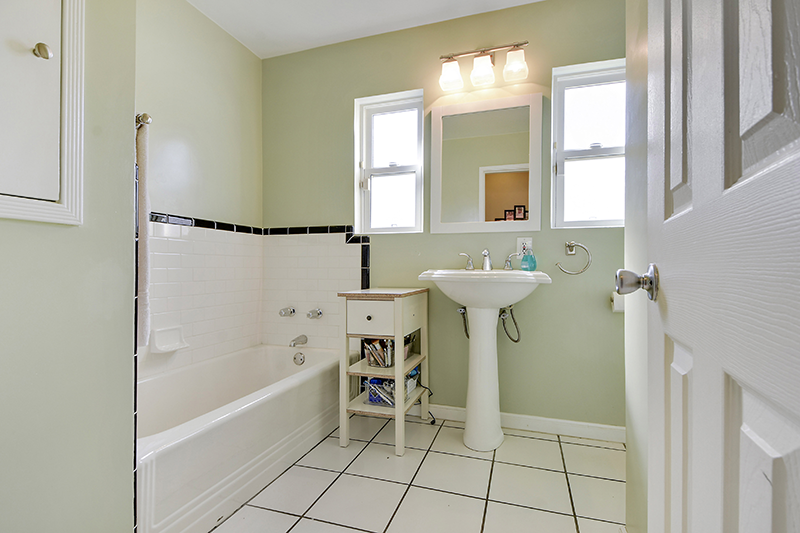 14. Use Only Personal Accents in Perfect Condition. Make sure that everything visitors can see is pristine. So if you have a gorgeous fluffy white bathrobe, hanging it on a hook on the bathroom door can be an attractive accent. But if your robe is threadbare and floral, hide it away. Look at every detail with a visitor's eye. For example, we usually tell clients to take everything off the refrigerator, yet we had a client who left a pretty flyer for a local yoga studio's class schedule on her refrigerator because she thought her target audience would find that appealing. And during the first open house, I heard a woman tell her partner, "Look honey, there is a yoga studio right down the street that I could go to."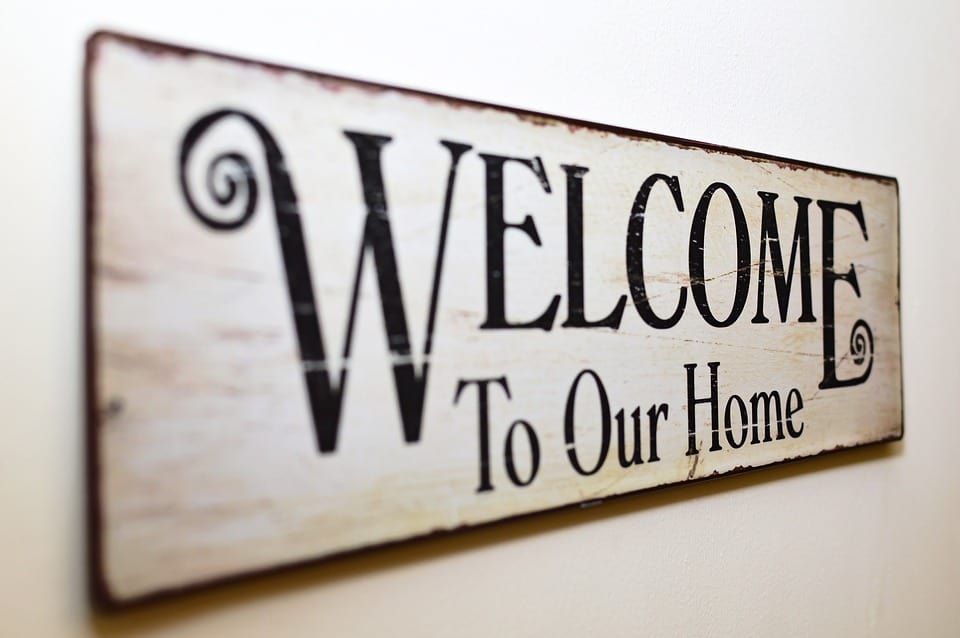 15. Show How You Can Use Awkward Areas. If you have any room beneath the stairs, or a nook or alcove anywhere in your home, try to find a unique way to show it off. By setting up a small work station, a home command center with a bulletin board, or built-in shelving, your awkward spot becomes another selling point. For more under stair storage ideas click here.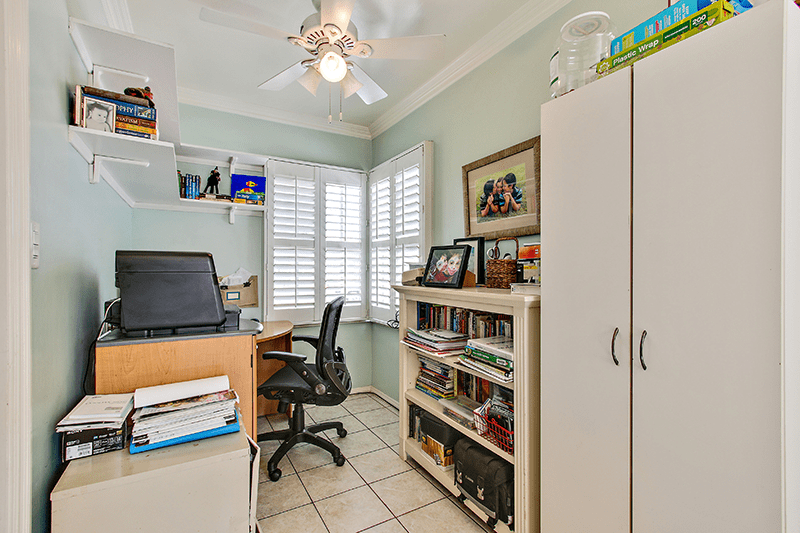 16. Beware Pet Odors. This can really be a big turnoff for buyers. If you have pets, get all rugs steam cleaned and be extra vigilant about vacuuming and washing surfaces. Be sure you don't put the litterbox someplace that's a focal point. And keep any well-loved pet toys and chewed-on doggie bones hidden away when tours are scheduled.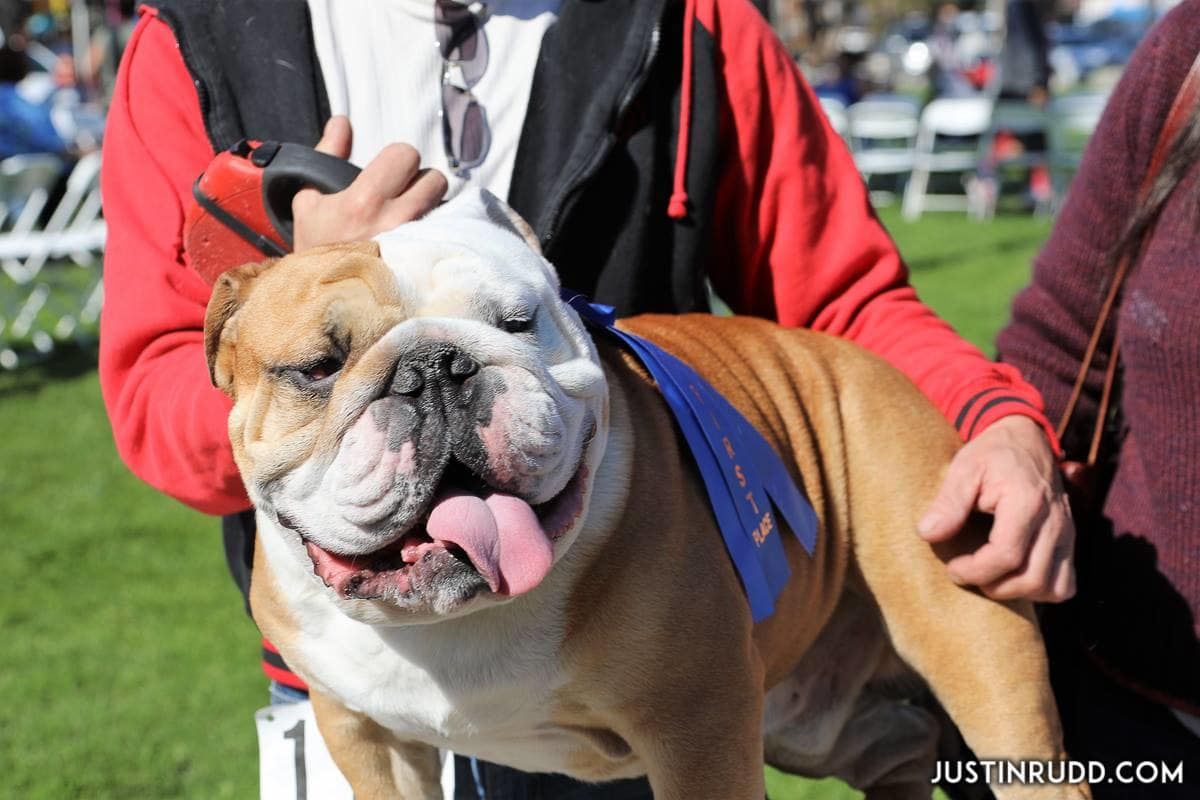 17. Create A Lifestyle People Are Looking For. People don't just buy houses. They buy the life they envision leading once they own the house. Generally speaking, you want to play up what your neighborhood or area is known for. Have a house in a quiet, grassy suburb? Hanging a hammock in your back yard and a bench swing on your porch could be the perfect touch.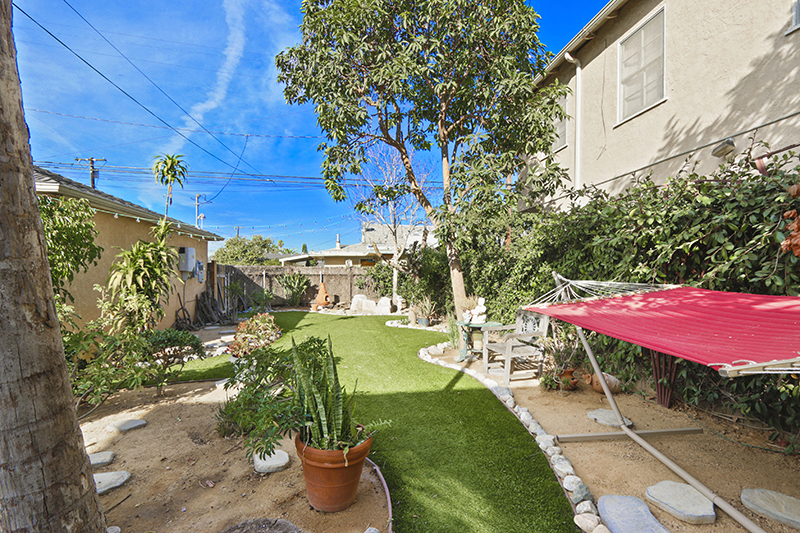 18. Stage the Outdoors Too. Even if your condo has only a tiny patio, play it up with a cute bistro table and chairs. You want people to think, "What a great spot for a glass of wine or a cup of coffee," not — "How tiny!" Make sure your outdoor space reflects the season and that any extra features you have, like a pool or fire pit, are cleaned and ready to go.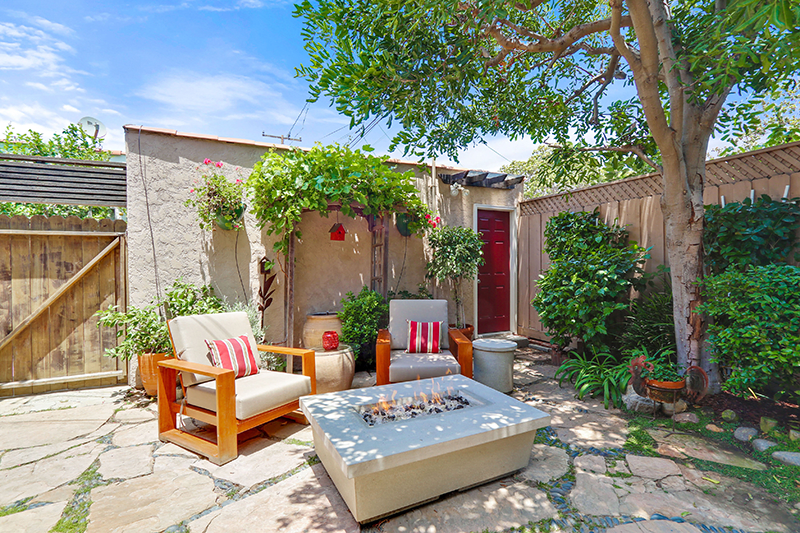 19. Consider Getting Professional Advice. Professional home stagers don't work ONLY on empty houses. They can help you maximize the appeal of your home utilizing many of the items you already have or they'll bring in some items to fill in the gaps. At The Shannon Jones Team, we know that staging helps our clients get top dollar and we offer our clients complementary staging consultations.