Everyone loves the idea of the do-it-yourself projects. They are the perfect way to customize and add personal touches to your home, and also save a bit of cash. But DIY projects can sometimes be daunting, especially when thinking about how much time it will take. Luckily, not all DIY projects are that way. We have chosen 10 of our favorites, but there are dozens of easy DIY projects that you can complete in just a few days - a perfect plan for the upcoming weekend!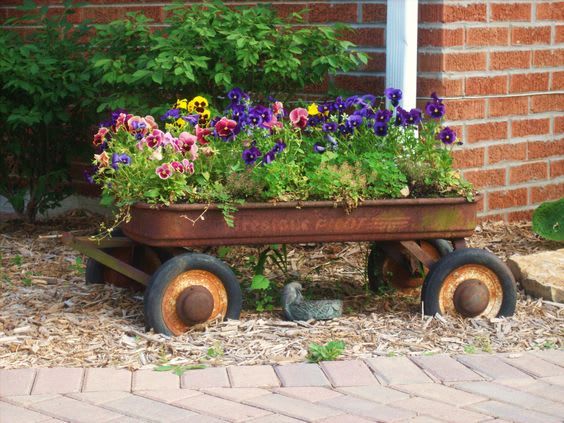 Make a Planter from a Wagon: Summer is coming, so it's time to get those gardens ready! For a cute and rustic farm touch to your garden, turn an old wagon into a flower bed. You can find wagons like these in antique shops, or maybe even your own garage.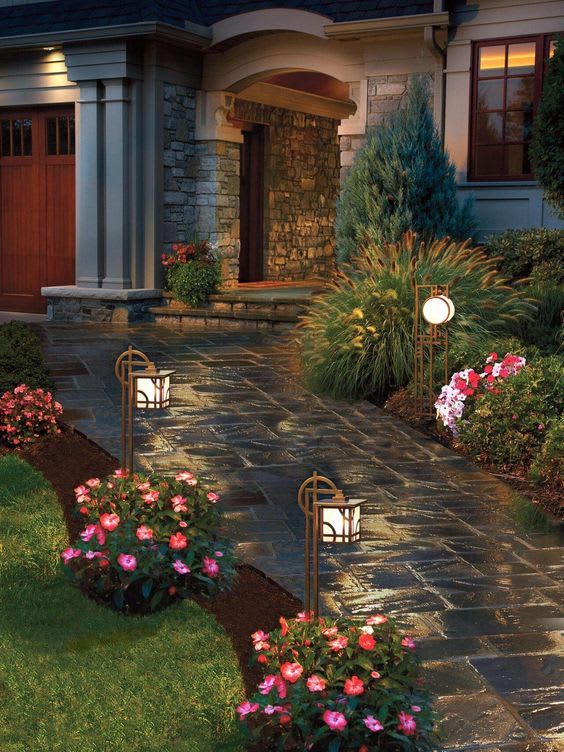 Enhance Your Front Walkway: Sprucing up your front walkway can do wonders for your overall curb appeal. Start by fixing the cracks in the cement if there are any to prevent further damage or potential injuries. Add some solar powered lighting along the walkway to illuminate the path at night, and top it off with a new welcome mat at the door. You can even try painting your front door a fun and welcoming color like red or teal blue.
Update House Numbers: While you're fixing up your walkway, you might as well tackle the house numbers too! There are many ways you can update your house numbers depending on your style and preference such as wooden backing, creating planters, and more. The easiest solution is just with a quick coat of paint to brighten them up! Whatever style you choose, make sure the numbers are large enough to read from the street and that they stand out easily.
Make a Message Center: A glass panel can be quickly and easily turned into a unique message board. Choose the size of panel you want - anything from a window size to a picture frame size, paint the back of the glass in the color of your choice, and frame it. That's all it takes! Use dry-erase markers to write yourself notes and reminders.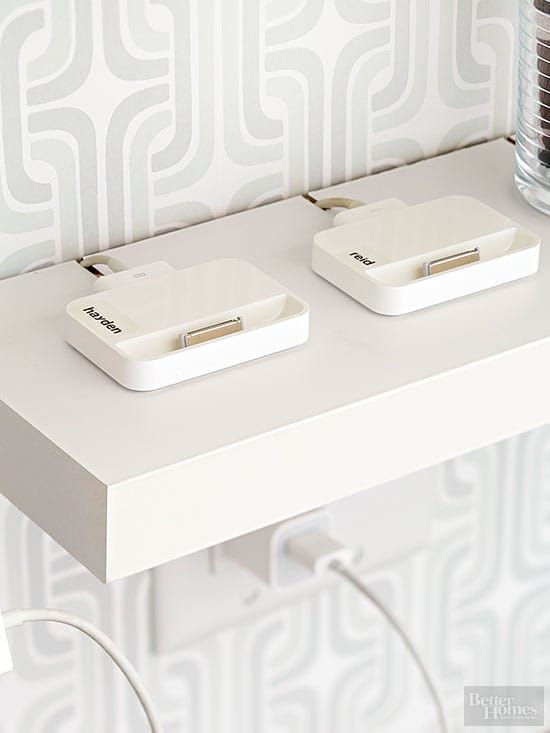 Create a Charging Station: With so many electronic devices these days, it's hard to keep charging chords looking neat and organized. A charging station is the perfect solution. You can create your station either inside a drawer or on top of a shelf depending on the type of space you have. For the in-drawer option, place a divided storage organizer (like the kind you find in kitchen drawers) to keep the devices organized, and add a small power strip so there's plenty of outlets for the various chargers. Drill a hole through the back of the drawer for the chord of the power strip to run through. For the on-top option, get a small basic ledge shelf and cut slits into it to allow chords to run behind it. Mount the shelf on the wall to keep countertops from becoming cluttered.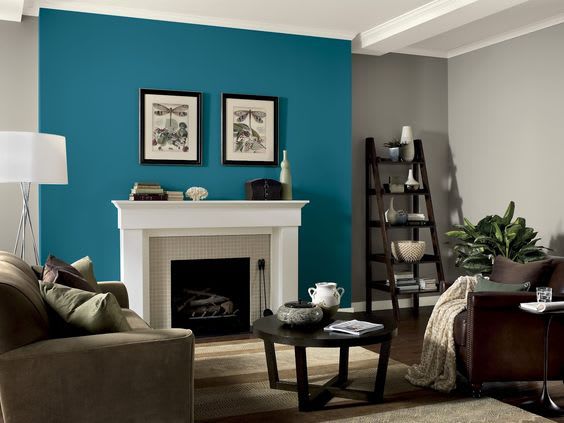 Paint or Wallpaper a Wall: It is amazing what a little paint can do to a room. And it's not limited to just paint anymore - wallpaper is making a comeback as well. Painting an accent wall in a room is an easy way to add a splash of color without being worried about changing the paint color of the entire room. With wallpaper, it is becoming extremely easy to change the look of a room thanks to new self-adhesive and reusable wallpaper. It's basically like adding a giant sticker to your wall. Both are easy ways to change up your space without too much hassle to fix if you end up not liking it.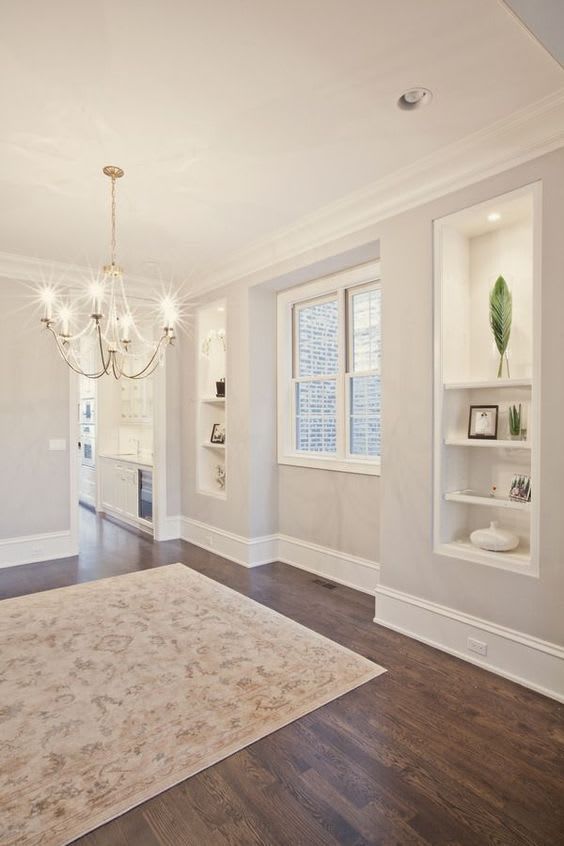 Add Crown Molding: Another simple way to make a big impact in your living space is to add molding - especially crown molding. It adds a finished and classy look to any space, including living rooms, dining rooms, and bedrooms. If you have a historic home, make sure you choose molding that compliments the home's architectural styles.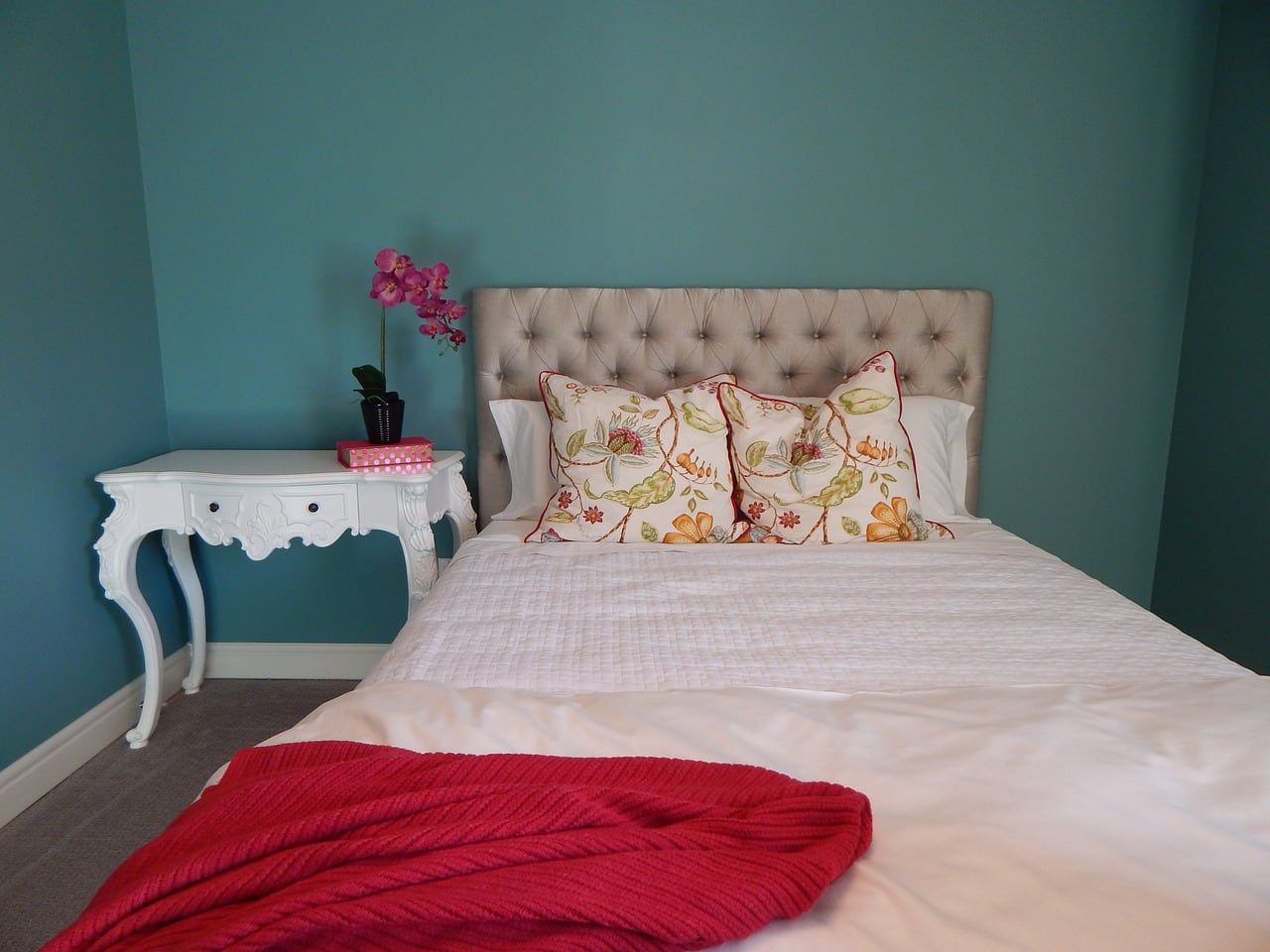 Create a Headboard: There are dozens of easy ways to create a custom headboard for your bedroom. Choose fabric and go for the diamond-tufted look, or use reclaimed wood to create a rustic feel. Whatever you choose to do, make sure it compliments the rest of the style in your bedroom.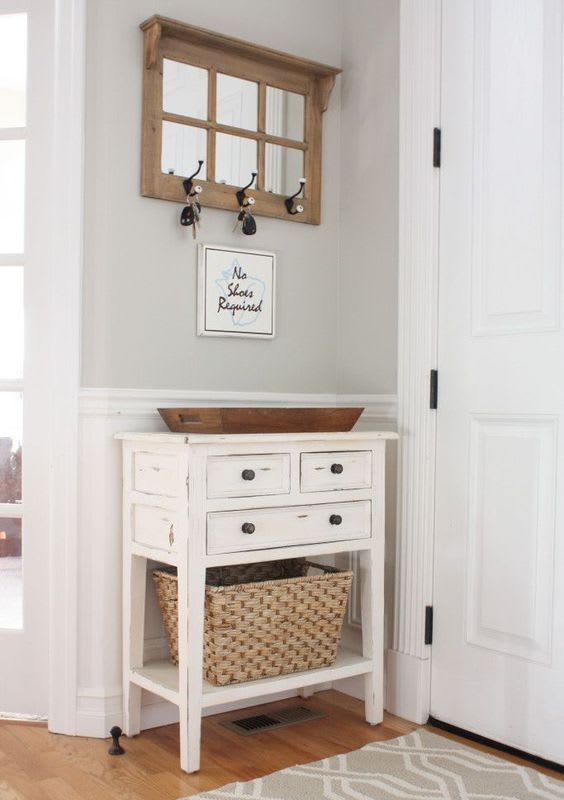 Organize Your Entry: Entryways are one of the places in a home that tend to get messy the quickest. Create designated key hooks for the car and house keys, a specific drop-point for the mail, a small side table, and a mat to keep muddy shoes on. This way, even when rushing in and out of the house, everything has its place and will stay much more organized and tidy.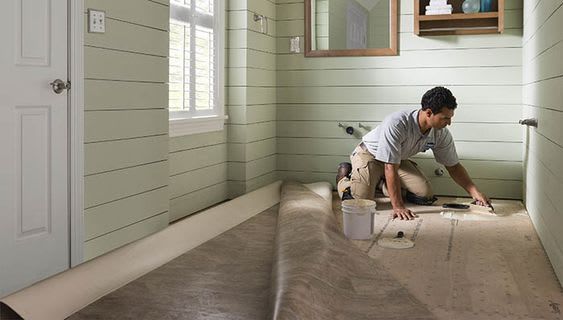 Update Your Flooring: Ok, this one might take longer than a weekend depending on what type of flooring you want to install (especially wood floors!). But for a quick and easy update, look for anything that comes in a roll or easy-to-install pieces. Materials like vinyl are extremely popular because the design and texture not only looks great, it's long-lasting as well.